Jose Luis Viejo: Cyclist the highlight of whose career was winning a stage of the Tour de France by a record-breaking margin
Alasdair Fotheringham
Wednesday 19 November 2014 01:00 Comments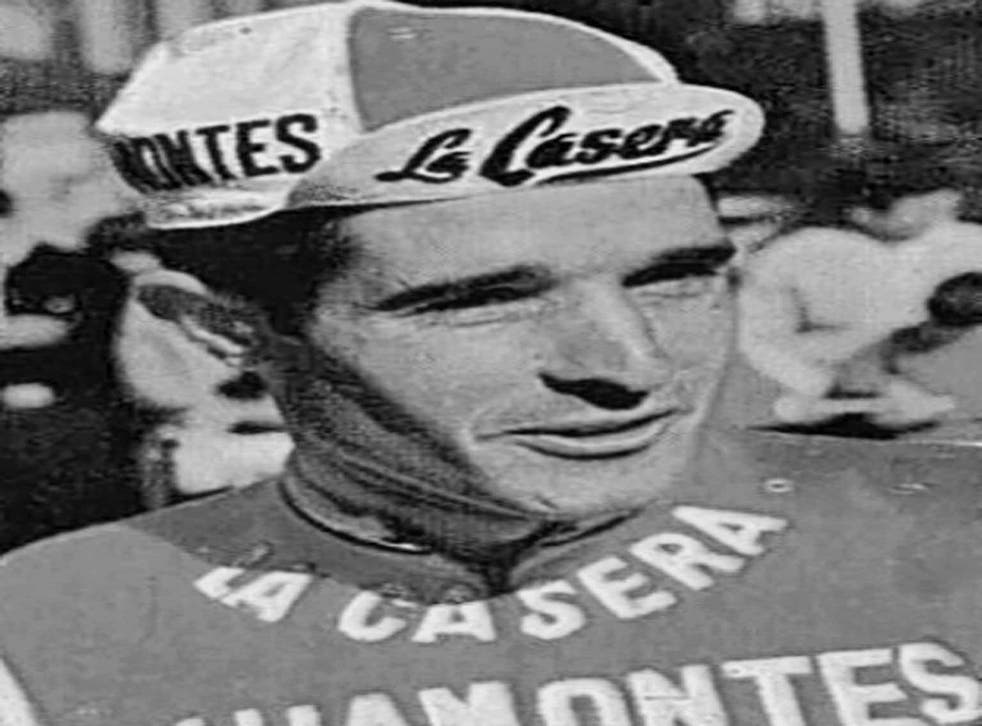 When asked about his career as a professional cyclist, Spain's Jose Luis Viejo would sometimes seem bitter that he had not achieved more. But despite sacrificing too many personal opportunities to shine, he said, for his team-mates' benefit, one remarkable triumph, however, remains as his sporting testament.
That success can be defined in a single figure: 22 minutes and 50 seconds. That was the record-breaking time gap between Viejo and the rest of the peloton one blazing hot July afternoon of 1976, when the Spaniard had the biggest victory of his career, a stage of the Tour de France. Nearly 40 years later that time gap remains the greatest ever margin taken by any rider in a lone breakaway in cycling's show-case event. Only three Tour stage winners, one of them Britain's Brian Robinson, had gone over the 20-minute time mark in postwar races – and none since.
Stories circulated for years that such a vast time gap was due to the eventual Tour winner Lucien Van Impe and the rest of the peloton deliberately slowing behind him. But Viejo was adamant it was not the case. "I attacked after 30 kilometres and I was away for 186," he said recently. "For about 30 kilometres I only had a minute's advantage, and there were times when I could see the bunch was chasing just behind me, and I thought, 'these bastards are going to get me'. But Van Impe lost a couple of team-mates on a climb and they eased back.
"My time gap would have been bigger. But I punctured on a climb, and it took a long time to repair because my team support car had dropped back to try and find out what the time gap was. I was so far ahead that the race radio frequency had dried up, and we had no idea."
When he finally crossed the line his margin remained so great that 16 riders were eliminated on time difference. It was also the one few high points of that Tour for Spain in a largely miserable race for his country.
Viejo's nine-year career was studded, before and after, with minor successes: he was a bronze medallist in the amateur Worlds in 1971, won stages in a string of small stage races in Spain, and finished fifth in the Vuelta a España in 1977. But although much appreciated in his home town of Yunquera de Henares – where, post-retirement, he ran a shop selling lottery tickets and organised bike races in his spare time – Viejo's one major claim to fame remained that one stage of the 1976 Tour.
A shy man, but quietly proud of his place in the record books, Viejo suffered from cancer but did not let the consequences of the illness affect his old-world courtesy. Last year, despite being very ill, he would still insist on driving down to the small railway station in Yunquera de Henares, to collect visiting journalists – and discuss with them the lone, huge landmark of his cycling career.
Jose Luis Viejo, cyclist: born Yunquera de Henares, Spain 2 November 1949; married Elena (five children); died Azuqueca de Henares, Spain 16 November 2014.
Register for free to continue reading
Registration is a free and easy way to support our truly independent journalism
By registering, you will also enjoy limited access to Premium articles, exclusive newsletters, commenting, and virtual events with our leading journalists
Already have an account? sign in
Join our new commenting forum
Join thought-provoking conversations, follow other Independent readers and see their replies