Katie Hopkins reveals her secret battle with epilepsy: 'I've been hospitalized 26 times in 9 months'
Jenn Selby
Monday 17 February 2014 09:46 Comments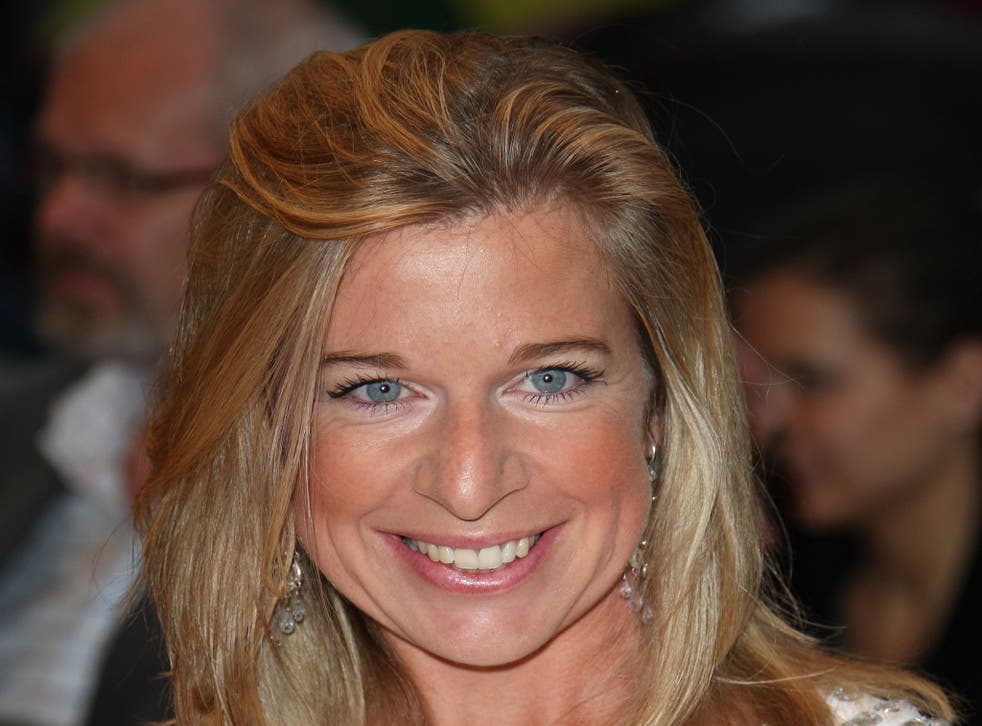 Katie Hopkins might be winning the battle to become one of the most hated social commentators in Britain.
But there is one fight the former Apprentice champion admits she struggles with on a constant basis: epilepsy.
"When I have a fit at night, my arms come out," she said. "They dislocate. So I have to go into hospital to have them relocated."
So much so, she went on to admit in an interview, that she's been hospitalized "26 times in the last nine months".
"So we all have crap to deal with in our lives. I'm hard with myself. Get on with it. Move on. Get your arms put back in."
During her conversation with the Guardian, she also shed some light on exactly how her ruthless approach to social issues and her love of discipline came to be.
"I was going to be the colonel of the forces," she said of her time in the army, which she entered into just after her A-levels, signing a 35-year contract with the intelligence corps.
On arriving at military base Sandhurst, she recalled: "And someone starts shouting at you the minute your parents drive away. Put in a little tiny room and told to clean it with a toothbrush, that kind of stuff.
"And you had to iron your pants into six-inch squares. I can still do it now. Everything in your wardrobe had to be a certain way. Brilliant!"
She also admitted to being at her happiest when she was publicly insulted on the parade square – a confession perhaps telling of her own combative style of 'debate'. She was, she admitted, mercilessly knocked for the size of her nose "because it's almost more like kudos – you're in the club and they know you can take it".
"The drill sergeant majors are enormously funny individuals, with brilliant lines. To the girl with sticky-out teeth: 'You could eat an apple through a tennis racket with those teeth!' I can't even be half as witty, and everyone loves the guys, these are massive men who've earned their stripes, they're 6ft 4in, usually Welsh, brilliant! Utterly brilliant men
"There is no line, no barrier, no nothing."
But it was her struggle with her health that ultimately ended the career she loved. She was drafted out of the military, it transpires, after she suffered an epileptic seizure on the parade square.
"It's not something I talk about, because I see it as a failing. So it does annoy me a little bit when people say 'she failed at the forces', but of course I never respond. I never say why, because it sounds like an excuse, and I won't have that. I won't have an excuse."
Register for free to continue reading
Registration is a free and easy way to support our truly independent journalism
By registering, you will also enjoy limited access to Premium articles, exclusive newsletters, commenting, and virtual events with our leading journalists
Already have an account? sign in
Join our new commenting forum
Join thought-provoking conversations, follow other Independent readers and see their replies