Mick 'the Miner' Davis, the mogul who criticised Israel, heads list of Britain's most powerful Jews
Judges select leading 100 with influence and label Ed Miliband as 'tortuous'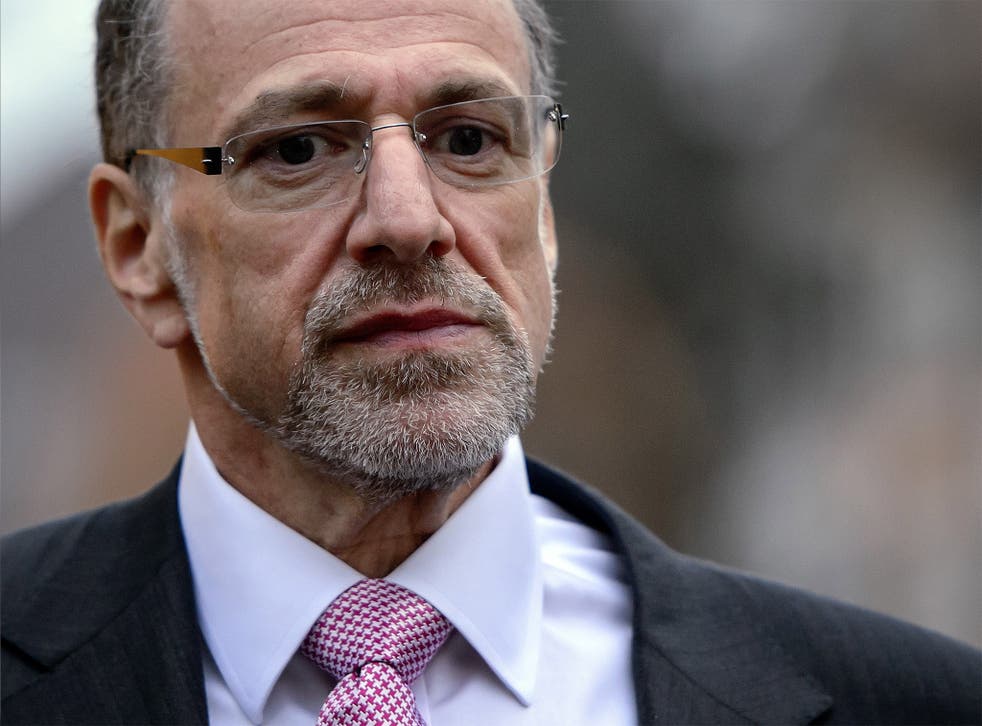 A millionaire businessman who enraged Jewish opinion when he warned that Israel is at risk of becoming an apartheid state over its treatment of Palestinians has been named as Britain's most influential Jew.
Mick "the Miner" Davis, the former chief executive of Xstrata, has been one of Anglo-Jewry's most outspoken senior figures after breaking the taboo of publicly criticising the government of Benjamin Netanyahu over its failure to pursue a two-nation solution.
South African-born Mr Davis, a leading Tory donor who has given large amounts to Kew Gardens and the Royal Opera House among many charities, was appointed chairman of the Holocaust Memorial Commission by the Prime Minister last year and also heads the Jewish Leadership Council – one of the community's most powerful bodies.
The 56-year-old tycoon banked £75m last year following the takeover of the company he built by giant commodity trader Glencore in a deal which is said to have offered him continued access to the company's private jet and a suite of offices in London's Mayfair, where he is building a new venture.
He leads a list chosen by a panel of judges which includes 19th-placed celebrity chef Yotam Ottolenghi who has introduced audiences to the delights of modern Israeli cuisine through his television programmes and restaurants. The former intelligence officer with the Israeli Defence Force and one-time journalist took up professional cooking after moving to the UK in 1997.
One Direction star Harry Styles achieves 73rd position in the list despite not being Jewish. His achievements include sporting a Star of David at the Teen Choice Awards and regularly taking to Twitter to proclaim his love for kosher food to his 21.5 million followers.
David Cameron, who has described himself as "evangelical" about his own Christian faith, is also included in the Power 100 published by The Jewish Chronicle. The Tory leader, who ranks 15, is praised for having "repeatedly expressed his support for Israel and his determination to protect Jewish practices in this country." Mr Cameron is just seven places behind the Labour Leader Ed Miliband, who, the newspaper points out, could be just eight months away from becoming the first Jewish-born Prime Minister since Disraeli.
However, it notes that Mr Miliband's relationship with both his religion and his community has been "tortuous" and he is criticised for his condemnation of Israeli military action in Gaza this summer.
Rising star Labour MP Luciana Berger comes in at number 37 – nearly 20 places higher that Chief Whip Michael Gove, who this week warned of a rising tide of anti-Semitism creeping across Europe. Ms Berger is among a significantly increased number of women to appear in the Power 100. Twenty nine this year are female compared to just 19 when it was last published in 2008.
In sixth place is Baroness Neuberger, Britain's second female rabbi, who is just one place behind the Chief Rabbi Ephraim Mirvis, who it is claimed "has yet to put his stamp on the job" after taking over from third-placed Lord Sacks last year.
Who's who: pillars of the community
1: Mick Davis, 56, businessman: Super-rich mining tycoon who shocked the Jewish establishment when he publicly condemned Israel in 2011. He steadfastly backed the country during the recent intervention in Gaza. A leading philanthropist, his generosity has extended to a £500,000 donation to the Tory Party.
2: Trevor Pears, 48, businessman: Along with brothers built a multi-billion pound property empire from family greengrocer shop business. The Pears Foundation, which he heads up, supports Jewish social action projects and education.
4: Dame Vivien Duffield, 68, philanthropist: "No nonsense Dame noted for her steely exterior" is among the most generous individuals in the UK and the highest ranked woman. Donated £40m to the creation of the JW3 Jewish community centre in north London where she grew up.
8: Ed Miliband, 45, Leader of the Opposition: Despite being set to become the first Jewish Prime Minister since Disraeli the Labour leader has done little to endear himself to the community with his condemnation of Israel although he remains well-connected with senior Jews
48: Hannah Weisfeld, 33, founder Yachad: Leading voice of the pro-peace, pro-Israel centre left was a regular media commentator during this summer's Gaza crisis calling for compromise approach to ending the conflict.
62: Maureen Lipman, 68, actor: One of Britain's best loved actors is also one of the highest profile Jewish entertainers and advocates who is a "definite candidate for national treasure", the judges noted
73: Harry Styles, 20, musician: The One Direction star might not be Jewish but his love of the culture, his close Jewish friends and taste for kosher food has made him a community pin up.
Register for free to continue reading
Registration is a free and easy way to support our truly independent journalism
By registering, you will also enjoy limited access to Premium articles, exclusive newsletters, commenting, and virtual events with our leading journalists
Already have an account? sign in
Register for free to continue reading
Registration is a free and easy way to support our truly independent journalism
By registering, you will also enjoy limited access to Premium articles, exclusive newsletters, commenting, and virtual events with our leading journalists
Already have an account? sign in