Mike Tyson flips out when news anchor suggests rape conviction might harm his Rob Ford endorsement
'You seem like a nice guy but you're really a piece of sh*t,' Tyson retaliated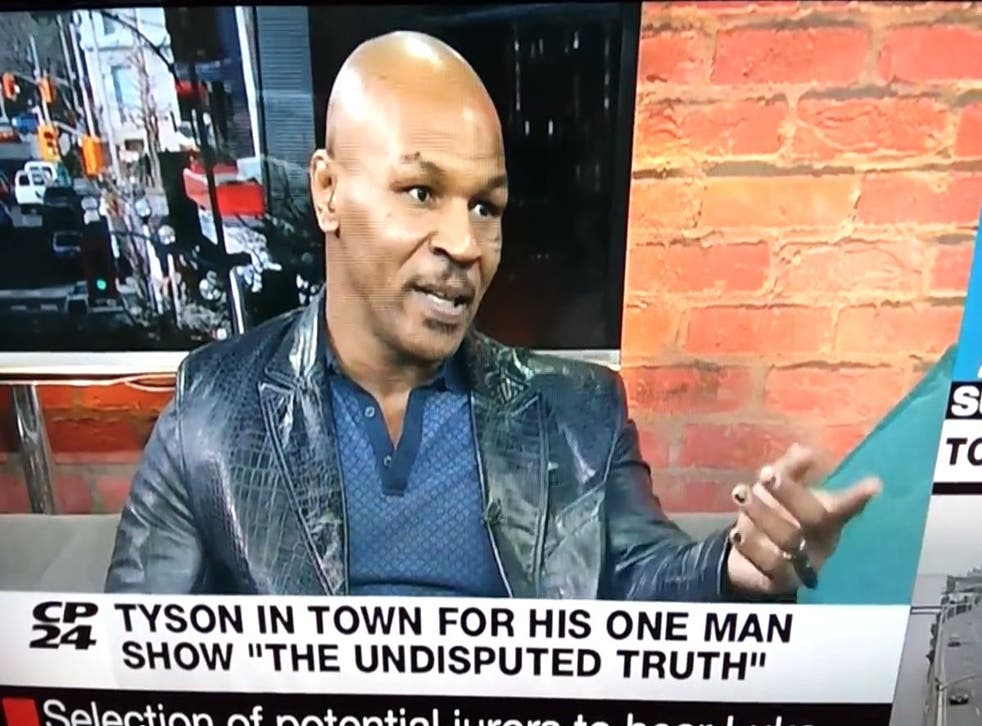 Questioning the efficacy of having a rapist help drum up re-election votes seemed reasonable enough, but Toronto CP24 reporter Nathan Downer was met with a barrage of verbal abuse from Mike Tyson when his conviction was brought up on live TV.
In a pairing to rival that of Dennis Rodman and Kim Jong un, Tyson declared crack-smoking politician Rob Ford "the best mayor in Toronto's history," earlier in the week, ahead of his bid for another term in October.
"Some of your critics would say 'this is a race for mayor, we know you're a convicted rapist, this could hurt his campaign', how would you respond to that?" Downer asked during the interview.
Tyson was initially blind-sided and evaded the question, before ranting: "It's interesting because you come across like a nice guy but you're really a piece of sh*t….f*ck you, that was a piece of sh*t."
The interview ended similarly swearily, with Downer trying to take the high road and thanking Tyson for coming in, to which the ex-boxer curtly replied: "F*ck you."
Downer later wrote on Twitter: "I'm okay everybody. Unfortunately my question hurt Mike Tyson's feelings. That was not my intentions. My apologies for the language.
"No ill will toward Mike Tyson. He lashed out at me and that's okay. Not taking it personally."
Register for free to continue reading
Registration is a free and easy way to support our truly independent journalism
By registering, you will also enjoy limited access to Premium articles, exclusive newsletters, commenting, and virtual events with our leading journalists
Already have an account? sign in
Register for free to continue reading
Registration is a free and easy way to support our truly independent journalism
By registering, you will also enjoy limited access to Premium articles, exclusive newsletters, commenting, and virtual events with our leading journalists
Already have an account? sign in
Join our new commenting forum
Join thought-provoking conversations, follow other Independent readers and see their replies