Miley Cyrus' homeless MTV VMAs date, Jesse Helt, is wanted by the police
A warrant is out for the arrest of the 22-year-old, who met Cyrus through a Hollywood homeless centre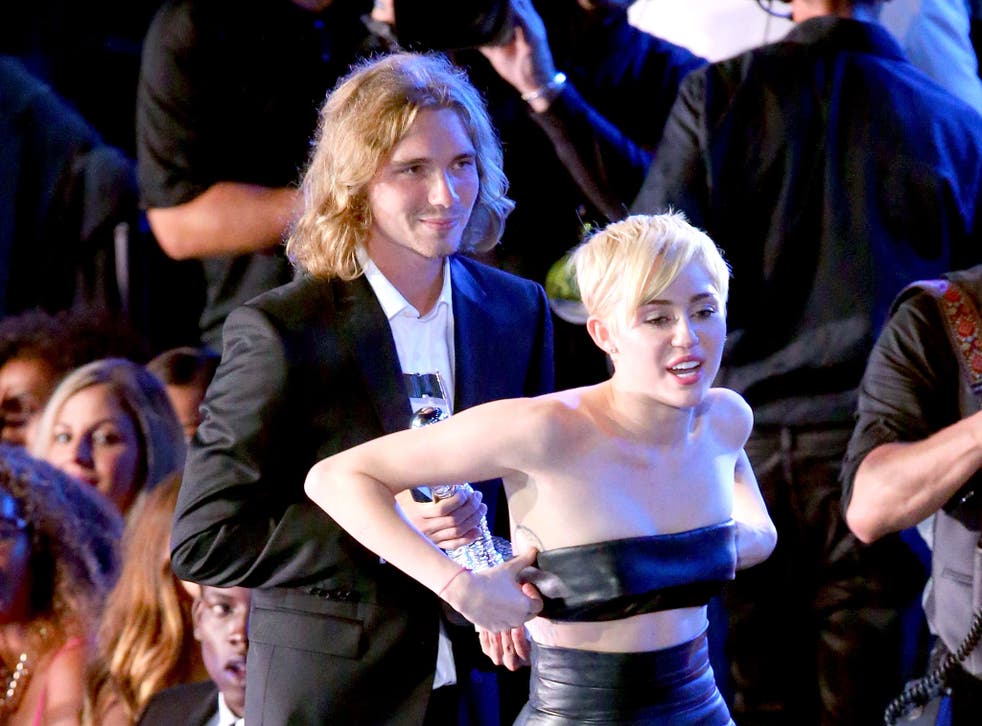 The young man who accompanied Miley Cyrus to the MTV Video Music Awards is wanted by police in Oregon.
A warrant is out for the arrest of homeless Jesse Helt, who was cast in the spotlight on Sunday (24 August) when he walked on stage to accept the pop star's Video of the Year award for "Wrecking Ball".
It has since been revealed that the 22-year-old was arrested on charges of criminal mischief, criminal trespass and burglary in 2010. According to court records, he broke into the apartment of a man who had been selling what Helt believed to be bad marijuana.
Then aged 18, Helt pleaded guilty to criminal mischief and criminal trespass and was sentenced to 30 days in jail and probation. The arrest warrant was issued in November 2011 after he violated a probation order.
Helt moved to Los Angeles and lived on the streets while searching for work as a model. He met Cyrus through the Hollywood homeless centre Mr Friend's Place. At the VMAs, Jimmy Fallon held the microphone out for him to explain how viewers could donate to the centre.
MTV VMAs: Most controversial moments

Show all 14
As the news broke, Cyrus posted the following on Twitter:
She then said: "I hope that this can be the start of a national conversation about youth homelessness and how to end it. Does looking down upon the homeless help people excuse their inaction?"
"The media never fails to disappoint. You've chosen to go after Jesse instead of covering the issue of youth homelessness," she added.
Polk County Director of Community Corrections Martin Silbernagel said yesterday (26 August) that officials are trying to locate Helt and arrest him. He said Helt had repeatedly failed to meet with his probation officer.
Jesse's mother, Linda Helt, told reporters on Monday that Cyrus had given her son some money and he was flying home to visit.
However, he was not located at the Salem home on Tuesday.
Register for free to continue reading
Registration is a free and easy way to support our truly independent journalism
By registering, you will also enjoy limited access to Premium articles, exclusive newsletters, commenting, and virtual events with our leading journalists
Already have an account? sign in