Philip Seymour Hoffman dead: Tom Hanks, George Clooney, Robert De Niro, Gwyneth Paltrow and more pay tribute
Jenn Selby
Monday 03 February 2014 09:24 Comments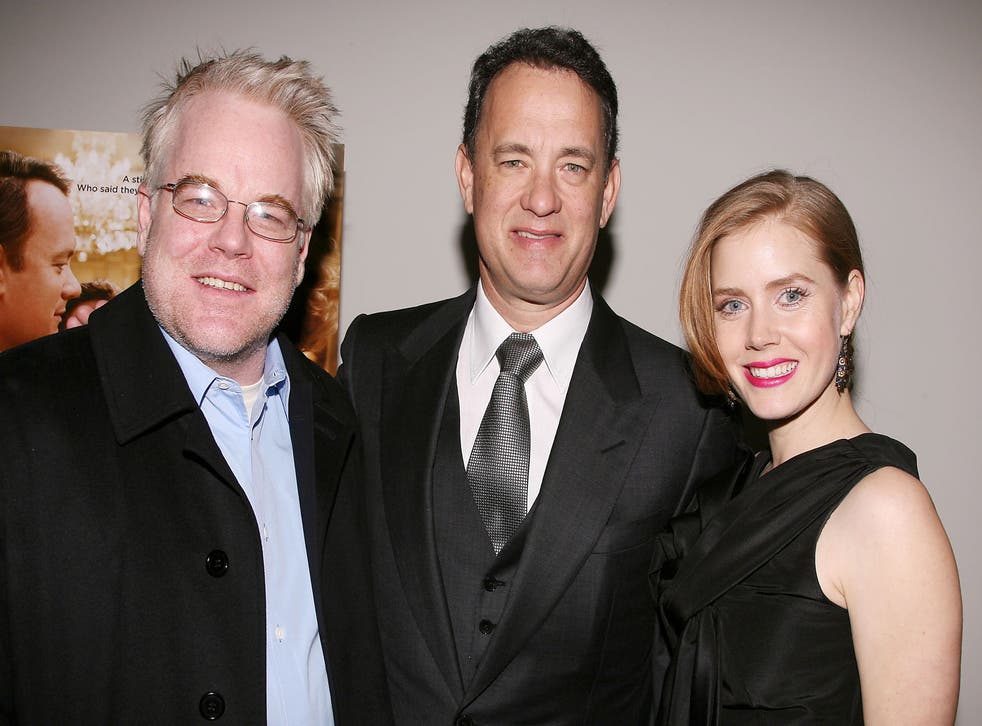 Tributes from the friends and co-stars of Philip Seymour Hoffman have flooded in, after he was found dead in his New York City apartment following a suspected drug overdose on Sunday.
The actor - famed for his roles in Magnolia, The Talented Mr Ripley and Capote, among others – is thought to have been battling an addiction to heroin.
He was discovered on the floor of his bathroom by friend and playwright David Bar Katz shortly before noon. He was just 46 years old.
"This is a horrible day for those who worked with Philip. He was a giant talent. Our hearts are open for his family," Tom Hanks, who starred with Hoffman in Charlie Wilson's War told E! News in a statement.
"There are no words. It's just terrible," George Clooney, Hoffman's The Ides Of March co-star added.
Philip Seymour Hoffman 1967 - 2014

Show all 25
Meanwhile, Gwyneth Paltrow posted the following image via her Instagram account."Ischia 1998, post dinner, post shooting...Philip was a true genius. #philipseymourhoffman," she wrote in the caption.
Jeff Bridges similarly paid his respects to the late star, posting the following via his official Facebook account:
Robert De Niro said in a statment: "I'm very, very saddened by the passing of Phil. He was a wonderful actor. This is one of those times where you say: 'This just shouldn't be. He was so young and gifted and had so much going, so much to live for'. My family and I send our deepest condolences to his family."
News of the actor's passing overshadowed proceedings at the London Critics' Circle Film Awards, in central London, where several former colleagues paid tribute.
John Hurt, who starred opposite Hoffman in Owning Mahowny, said at the ceremony: "It's a devastating loss. His contribution was massive."
Skyfall actress Naomie Harris said: "That's a huge loss for everyone.
"He was an extraordinary and intelligent man, so it's incredibly sad, and it makes the evening all a bit more sombre now, having heard."
"He did some tremendous work," Steve Coogan said on the red carpet.
"Everything he was in, he raised the quality of his film just by his presence.
"People have different opinions about actors but you wouldn't find anybody who would have a bad word to say about any of his performances, they were all incredibly nuanced.
"There are actors and there are movie stars and sometimes they're both but he was an actor first and a movie star second."
Meanwhile, Lionsgate, the production company behind The Hunger Games franchise — called him "a singular talent and one of the most gifted actors of our generation".
"We're very fortunate that he graced our Hunger Games family.
"Losing him in his prime is a tragedy, and we send our deepest condolences to Philip's family," the company stated.
Register for free to continue reading
Registration is a free and easy way to support our truly independent journalism
By registering, you will also enjoy limited access to Premium articles, exclusive newsletters, commenting, and virtual events with our leading journalists
Already have an account? sign in
Join our new commenting forum
Join thought-provoking conversations, follow other Independent readers and see their replies