Prince Andrew sex case claim: Duke of York is named in underage 'sex slave' lawsuit over claims of forced sexual relations
Buckingham Palace calls allegations 'categorically untrue'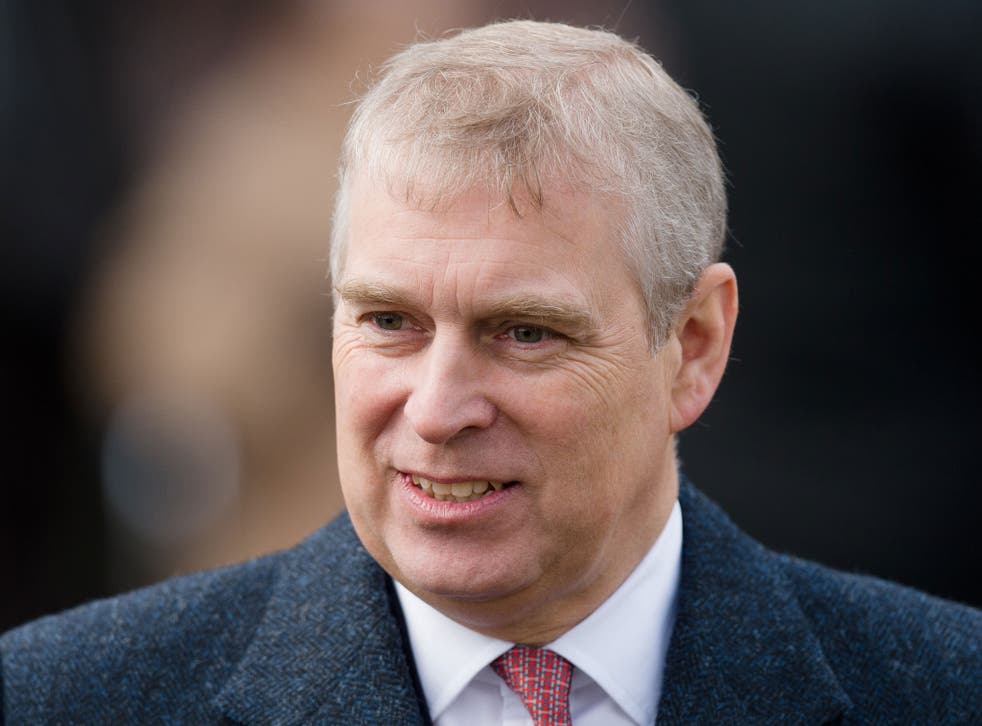 A woman has alleged that she was repeatedly forced to have sexual relations with Prince Andrew as part of a lawsuit that claims an American investment banker passed her around rich and powerful friends as a "sex slave" while she was still underage. A Buckingham Palace spokesman has said the claims are "categorically untrue".
The accusation was made in a lawsuit brought by women who say they were exploited by Jeffrey Epstein, an American multi-millionaire who was convicted of soliciting sex with an underage girl in 2008, reports the Guardian.
The woman filed the case anonymously, and is understood to have been 17 at the time, which is considered a minor under Florida law.
The prince is not a named party in the legal claim, and has not had any opportunity to respond to the allegations. He has previously denied any sexual contact with young women associated with Epstein or any knowledge of his behaviour.
Buckingham Palace declined to comment on the allegations to The Independent. The palace can't give comment about an ongoing legal process, a spokesperson said.
"This relates to long-standing and ongoing civil proceedings in the United States, to which The Duke of York is not a party," a Buckingham Palace spokesman said. "As such we would not comment on the detail.
"However, for the avoidance of doubt, any suggestion of impropriety with underage minors is categorically untrue."
The case is directed towards federal prosecutors, and is part of an effort to expand an ongoing legal case, the Guardian reported. But it alleges that the woman "was forced to have sexual relations with this prince when she was a minor" in London, New York and on Epstein's private Caribbean island, the Guardian reported.
Prince Andrew: Life in pictures

Show all 15
Alan Dershowitz, a Harvard law professor and defense lawyer, is also named in the lawsuit. He told the Guardian that the allegations made against him were "totally false and made up".
Prince Andrew's friendship with Epstein, who was sentenced to 18 months in prison for soliciting paid sex with a 14-year-old girl and is now a registered sex offender, has been a source of problems before. The Duke of York stood down from his role as the UK's special trade emissary in 2011, after his friendship with the banker provoked calls for him to step down.
The two men have known each other for years, often travelling together and staying at one another's properties.
Epstein was sued recently by crisis management firm Sitrick & Co, which accused him of failing to pay fees to deal with the scandal over his friendship with Prince Andrew. The company said that he owed £65,000, the Daily Mail reported.
Register for free to continue reading
Registration is a free and easy way to support our truly independent journalism
By registering, you will also enjoy limited access to Premium articles, exclusive newsletters, commenting, and virtual events with our leading journalists
Already have an account? sign in
Register for free to continue reading
Registration is a free and easy way to support our truly independent journalism
By registering, you will also enjoy limited access to Premium articles, exclusive newsletters, commenting, and virtual events with our leading journalists
Already have an account? sign in