Radwa Ashour: Novelist who used her work to speak out on human rights issues and champion the poor and marginalised
Merrit Kennedy
Tuesday 09 December 2014 19:20 Comments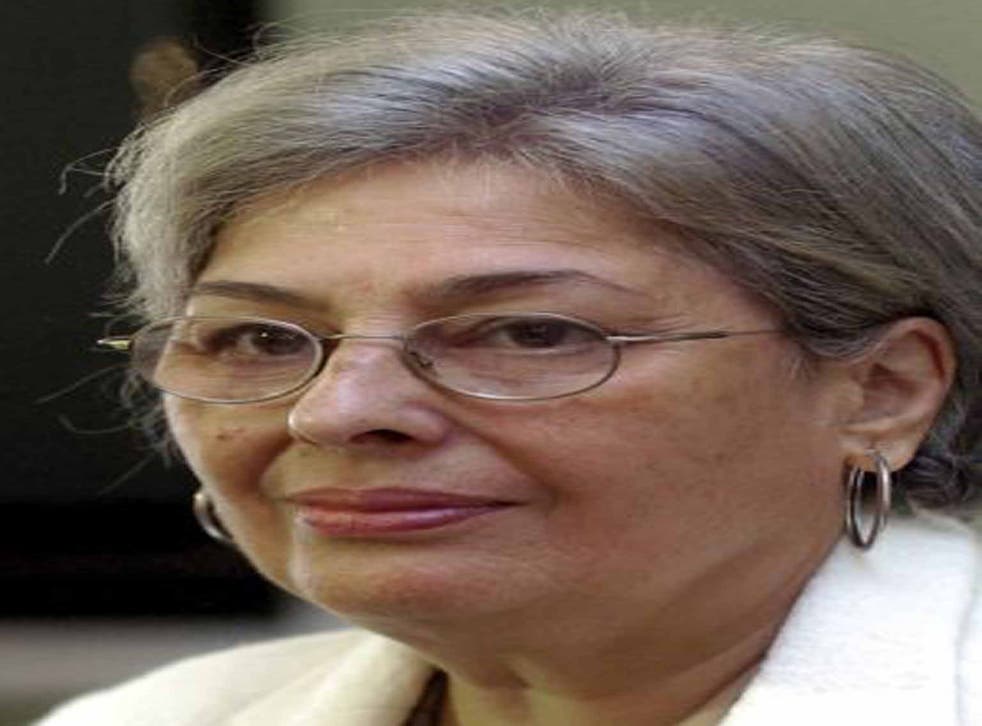 Radwa Ashour was an acclaimed Egyptian novelist, educator and activist who used her often deeply personal writing style to champion human rights issues. She chronicled her fight against cancer in her novel Heavier than Radwa, set against the turbulent days of Egypt's revolution.
She won numerous awards, including the Constantine Cavafy Prize for Literature in 2007 and the Owais Prize in 2011. She wrote more than 15 books, the best-known of which is the Granada trilogy, which chronicles the rise and fall of Arab civilisation in Spain.
"I sometimes refer to her as a 'woman of steel' because she seemed so indefatigable ... and it's hard for those of us who knew her to believe that anything could win when it took her on," said Barbara Romaine, who translated three of her books, adding that she played an important role for "the advancement of women's presence in the literary world."
Born in Cairo in 1946, Ashour was politically active throughout her life, notably as a founding member of the March 9 movement calling for the independence of Egypt's universities. "She was involved up to the very last moment," said novelist Ahdaf Soueif, a close friend. "As long as she could walk, she went out to protests."
Ashour saw her writing as a way to "challenge the dominant discourse" and "conjure up the unaccounted for, marginalised and silenced areas of the past and the present ... I write, the space becomes my own, and I am no longer an object acted upon but a subject acting in history." Her husband is the Palestinian poet Mourid Barghouti, while her son Tamim Barghouti is also a poet.
Radwa Ashour, writer: born 26 May 1946; married Mourid Barghouti (one son); died 30 November 2014.
Register for free to continue reading
Registration is a free and easy way to support our truly independent journalism
By registering, you will also enjoy limited access to Premium articles, exclusive newsletters, commenting, and virtual events with our leading journalists
Already have an account? sign in
Join our new commenting forum
Join thought-provoking conversations, follow other Independent readers and see their replies