Robbie Rogers: I thought there would be more of a 'chain reaction' when I came out as gay
US footballer said he had hoped Michael Sam and Jason Collins coming out might have helped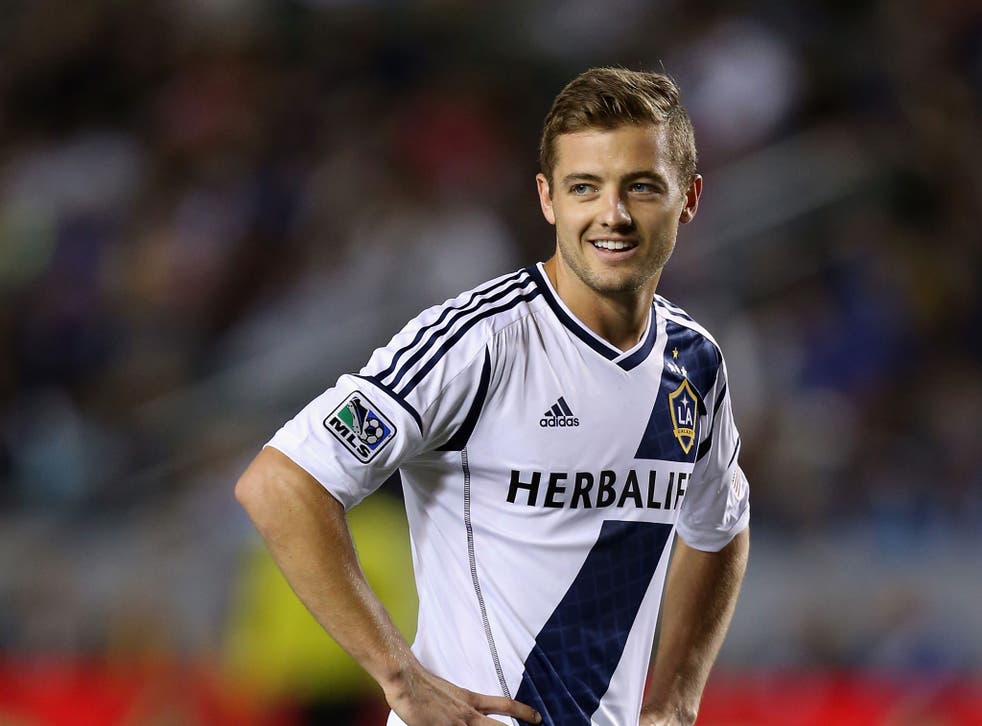 An American football star has expressed surprise there wasn't a "chain reaction" after he and two other top American sportsmen came out as gay.
Los Angeles Galaxy player Robbie Rogers told The Associated Press he felt more male athletes would feel comfortable coming out – instead Rogers is currently the only openly gay professional athlete in top US sport.
"To be honest, I thought when I came out and Jason and Michael, I thought there'd be a chain reaction," Rogers said.
"It's been a lot slower. I guess that just reminds me how big a problem it is in sports culture with homophobia. They don't feel comfortable."
American football player Michael Sam, 24, announced he was gay in August last year while still attending Missouri College. He is currently without a National Football League team.
Basketball player Jason Collins, 35, came out as gay in May of last year. Following his announcement he – like Sam – became a free agent but was signed by the Nets in February 2014. In November he retired from professional sport.
"There are a number of gay men playing professional sports, just not out," Rogers claimed.
"In the end, it's really about guys coming out and changing the atmosphere by being in it. You definitely need to create the environment first where guys feel comfortable."
After playing five consecutive seasons for the Columbus Crew in MLS Rogers, who was feeling increasingly conflicted in his home life, simultaneously came out and retired in February 2013.
The overwhelming positive reaction, Rogers said, helped him back into the sport and he accepted an offer to train with the Galaxy team. In May 2013 he became the first openly gay man to compete in a top North American professional sports league when he played for the team.
He recently signed a contract extension with the club.
Register for free to continue reading
Registration is a free and easy way to support our truly independent journalism
By registering, you will also enjoy limited access to Premium articles, exclusive newsletters, commenting, and virtual events with our leading journalists
Already have an account? sign in
Register for free to continue reading
Registration is a free and easy way to support our truly independent journalism
By registering, you will also enjoy limited access to Premium articles, exclusive newsletters, commenting, and virtual events with our leading journalists
Already have an account? sign in
Join our new commenting forum
Join thought-provoking conversations, follow other Independent readers and see their replies