Only Fools and Horses star Sir David Jason leads tributes to 'Trigger' after Roger Lloyd-Pack dies
"He was a very quiet, kind and unassuming actor who was a pleasure to work with," the Del Boy actor said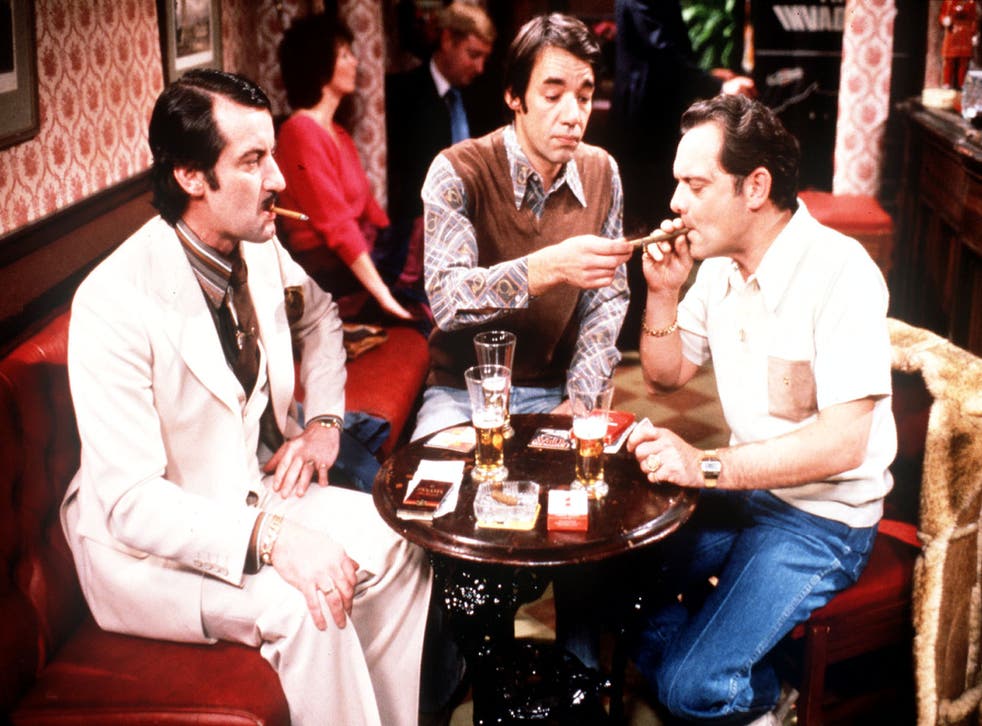 Maureen Vincent, agent for Lloyd-Pack, best known for playing lovable dimwit Trigger in the long-running sitcom, said he had pancreatic cancer and had "died at home surrounded by his family".
As well as featuring in John Sullivan's BBC1 sitcom and The Vicar of Dibley, Lloyd-Pack also featured in films including Harry Potter and the Goblet of Fire, as Barty Crouch Sr. Other film work in recent years included Tinker Taylor Soldier Spy and Dagenham Girls.
His death was announced shortly after the BBC confirmed that the Only Fools and Horses stars are to reunite for a one-off special, to be broadcast during Sport Relief in March.
Sir David, who will return as Del Boy, paid tribute to Lloyd-Pack, whose dopey road-sweeper soon became established as one of the hit comedy's best-loved characters.
He said: "I was very saddened to hear of Roger's passing. He was a very quiet, kind and unassuming actor who was a pleasure to work with.
Farewell, Trigger: Roger Lloyd-Pack's Career In Pictures

Show all 16
"Although he played the simple soul of Trigger in Only Fools And Horses, he was a very intelligent man and a very fine actor capable of many roles. I shall remember him with fondness and for all the good times we had together."
Nicholas Lyndhurst, who played Only Fools character Rodney, said: "I'm so saddened to hear about Roger. He was the most accomplished actor and loved by millions, I will miss him greatly."
John Challis, who played Boycie in Only Fools..., said: "I spoke to Roger two days ago. It is very sad and very distressing.
"My thoughts are with his family. He was a remarkable man and he'll be missed. Roger is irreplaceable. It's a very sorry day."
Father Ted creator Graham Linehan tweeted: "Very sad news about Roger Lloyd Pack. Trigger was an ancestor to Father Dougal and I'm glad I once had a chance to tell him so."
Shane Allen, the BBC's controller of comedy commissioning, said: "The nation bids a fond and sad farewell to one of the most popular television sitcom actors of his generation.
"Roger Lloyd-Pack enjoyed a long and successful career which spanned everything from the hugely iconic Trigger to roles in Shakespeare at The Globe. He will be greatly missed and his work will live on for many years to come."
Lloyd-Pack, who lived in Kentish Town, north London, was an active political campaigner, backing the Save The NHS campaign and protesting against threatened hospital closures and cuts to services. Last year he resigned his Labour party membership and called for the creation of a new party of the left.
Despite an extensive theatrical and film background, Lloyd-Pack admitted frustration that he could not escape his signature role in Only Fools..., which attracted a record audience of 24 million in 1996.
"People will never stop shouting, 'Trigger!' at me in the street... It can be very annoying," he once said.

Lloyd-Pack was born into an acting family in north London and his father Charles was a regular in Hammer horror films. Pack's daughter Emily shot to fame in the 1987 film Wish You Were Here before stepping back from the celebrity limelight after struggling with health issues.
Trigger's Best Lines
"If it's a girl they're gonna name it Sigourney, after the actress. And if it's a boy they're gonna name him Rodney, after Dave."
Del Boy: "We had Denzil in goal, Monkey Harris at right-back... we had camaraderie. Trigger: Was that the Italian boy?"
Trigger: "I don't know what you're worried about. I've been eating British beef all my life."
Trigger joins a dating agency but doesn't reveal that he's a road sweeper. "No, I told them I was bus conductor. To add a bit of glamour"
Trigger wins an award from the council for saving money retaining the same broom. "That's what I've done. Maintained it for 20 years. This old brooms had 17 new heads and 14 new handles in its time."
Video: Roger Lloyd-Pack obituary
Join our new commenting forum
Join thought-provoking conversations, follow other Independent readers and see their replies