Romany Bain: Show-business interviewer who charmed Richard Burton and later worked for Larry Lamb at 'The Sun'
At Bletchley Park she was part of the team working on Ultra signal intelligence which played a part in breaking the Enigma code.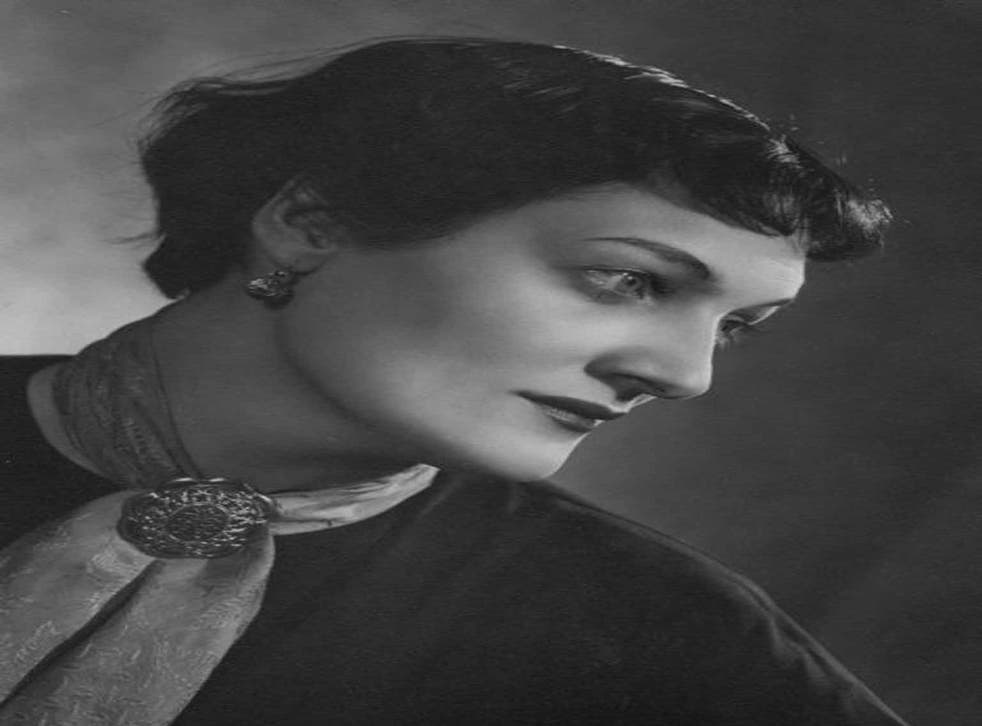 The journalist Romany Bain, who has died aged 91, was described by the actor Richard Burton as a "wild Welsh gypsy". They were first introduced backstage after a performance of Henry V in Stratford-upon-Avon in 1951, though it wasn't until she was despatched to interview him at Shepperton Studios 12 years later that they became friends. After the interview, Burton walked Bain to the car park, where he spotted her scruffy Mini. Announcing that he'd never driven one, he promptly left his Rolls-Royce with his chauffeur and drove Bain all the way back to London in her own car.
Throughout the 1960s and 70s Bain was one of the leading interviewers of her day. Early in her journalistic career she had written humorous features about motherhood in the Express, the Daily Mail and the London Evening Standard (having given birth to triplets, she was an expert in the field).
She subsequently edited the Daily Mail's Femail page in its early incarnation before joining She magazine, where she cornered the market in glitzy film-star interviews. Among her subjects were James Mason, Trevor Howard, Anthony Hopkins, Gregory Peck, Glenda Jackson, Michael Caine and Goldie Hawn.
But it was with Burton and his second wife, Elizabeth Taylor, that she was most associated. In 1970, Bain went to Mexico to join Burton while he was filming on location. At the time, Burton and Taylor were the most scrutinised couple on the planet and were trying to keep the press at arm's length. But Burton was known for his loyalty to old friends, particularly those with Welsh connections. So when Bain sent a telegram saying: "Have paid for three wheels of our new Renault 5. Please invite me to Mexico and enable us to pay for the fourth", he was tickled by her humour and she landed a world exclusive that would keep her family afloat for the next year.
The daughter of a Methodist minister father, Rev George Bramwell Evens, and a Welsh Wesleyan mother, Eunice, Romany was born in 1924 in Carlisle and, from the age of five, was raised in Halifax. She was the great-niece of the celebrated Christian evangelist Rodney "Gipsy" Smith. Her father loved wildlife and Bain's childhood summers were spent touring the country lanes around Whitby in a reconditioned vardo, the Romany name for a horse-drawn caravan.
Her name was the inspiration for a wildlife-themed BBC radio series called Out with Romany in which her father, who also wrote nature books, would wax lyrical about plants and animals as if on a walk in the countryside with his children (in fact, the children were adult actors and the series was recorded using sound effects in a studio).
Bain was educated at two Methodist boarding schools, and later spent two years at Cheltenham Ladies College. During the war she joined the British Naval Service and was posted to Gayhurst Manor, an Elizabethan house 10 miles away from Bletchley Park. She was part of the team working on Ultra signal intelligence, which played a part in breaking the Enigma code.
Bain's first love was acting and, after training at Rada, the high point of a promising early career came in 1950 with a season at the Shakespeare Memorial Theatre in Stratford. She was one of only six women in a company of 66 and mixed with such acting legends as Sir John Gielgud and Harry Andrews.
However, her acting career was curtailed by motherhood. In 1951 she had her first child with her first husband, Kenneth Bain, a theatre critic and biographer who wrote under the pen-name Richard Findlater. Two years later she became pregnant with triplets, prompting her to rethink her working life.
In 1962 she divorced Findlater and married the Glaswegian bandleader and Ivor Novello-winning jazz composer Tommy Watt. The pair had a son, Ben, who would grow up to become a successful musician as half of the pop band Everything but the Girl.
In the late 1960s, Watt's musical career faded while his wife's career continued to flourish. Bain became the breadwinner while her husband stayed at home to look after the children. Their unusual family set-up was reported in a magazine article written by Bain about working mothers, headlined "He's So Nice to Come Home to".
In the 1970s Bain began writing for The Sun newspaper under the editorship of Larry Lamb, then later moved to the TV Times, where she was a feature writer and agony aunt. She continued writing until the late 1980s, when she moved to Oxford with Tommy and retired. Their life together is documented in their son Ben's 2014 memoir, Romany and Tom.
Romany Bain, actress and journalist: born Carlisle 22 March 1924; married first Kenneth Bain (three sons, one daughter deceased), second Tommy Watt (one son); died 29 March 2015.
Join our new commenting forum
Join thought-provoking conversations, follow other Independent readers and see their replies