Shia LaBeouf wears a paper bag on his head to the premiere of Nymphomaniac at Berlin Film Festival following Eric Cantona plagiarism
The actor – who recently claimed his entire life was an art project – took to the red carpet wearing some rather fetching head gear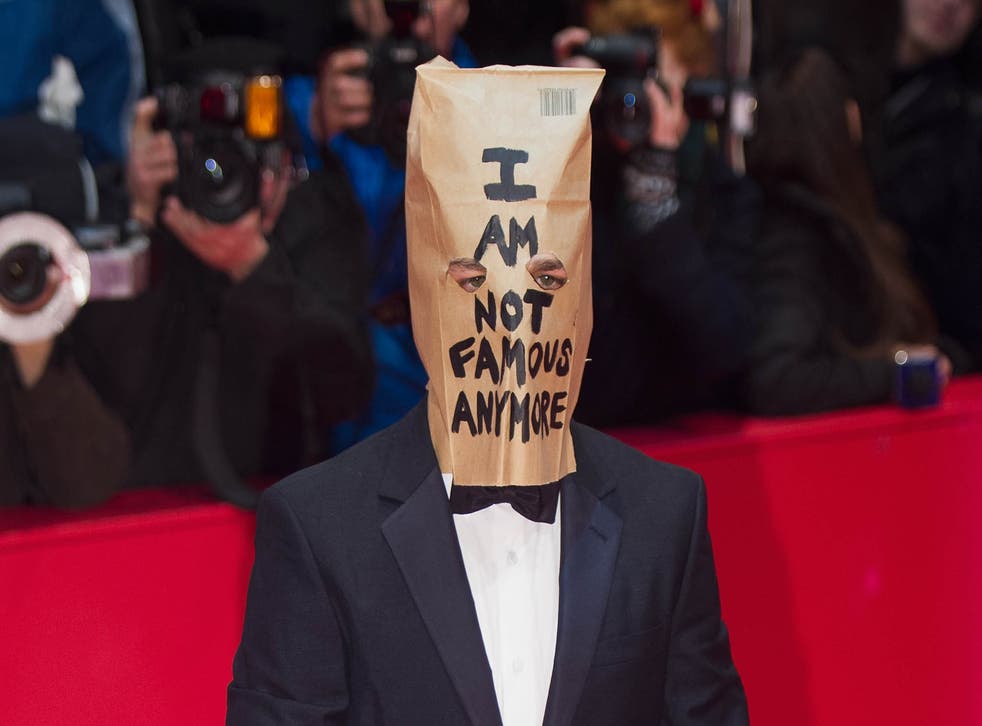 Just when you thought plagiarising former French football international Eric Cantona was the weirdest thing Shia LaBeouf was set to do at the Berlin Film Festival, he went and did this.
For the premiere of Lars von Trier's typically controversial new movie Nymphomaniac, the actor – who recently claimed his entire life was one, long extended performance art project– took to the red carpet wearing a rather fetching paper bag on his head.
Scrawled across the bag in question in large black letters were the words 'I'm not famous anymore', a phrase no doubt referring to one of many erratic tweets he posted as he announced, shortly before the whole art project thing, his 'retirement from public life'.
Retiring from public life, it seems, does not exclude incredibly public appearances at international film festivals. Or, indeed, bizarre statements about seagulls following trawlers at press conferences.
Nymphomaniac posters

Show all 14
Just hours before the premiere, LaBeouf found himself sat with a panel including Christian Slater, Stacy Martin, Stellan Skarsgard, Uma Thurman and producer Louise Vesth in front of a room full of journalists.
Asked about his decision to star in a movie with so many sex scenes, he bent low over the microphone and replied: "When the seagulls follow the trawler, it's because they think sardines will be thrown into the sea.
"Thank you very much."
He then got up, pushed the mic away and stormed out of the conference, leaving the audience and his fellow panellists mystified.
Even more bafflingly, it seems LaBeouf was back up to his old plagiarising tricks: the quote is the exact same famous words that Manchester United football player Eric Cantona spoke shortly before walking out of a news conference in 1995 following his conviction for assault.
The actor, who recently admitted he was asked to send pictures of his penis to producers to score the role in Nymphomaniac, has been locked in a cycle of media ridicule and bizarre reaction since it came to light that he had plagiarised graphic novelist Daniel Clowes' work in a short film called Howard Cantour.com he made for Cannes Film Festival last year.
Join our new commenting forum
Join thought-provoking conversations, follow other Independent readers and see their replies