Shia LaBeouf retires from public life after plagiarism scandal sparks bizarre (also plagiarised) apology spree
The actor has been locked in a cycle of media ridicule and bizarre reaction since it came to light that he had plagiarised graphic novelist Daniel Clowes' work in a short film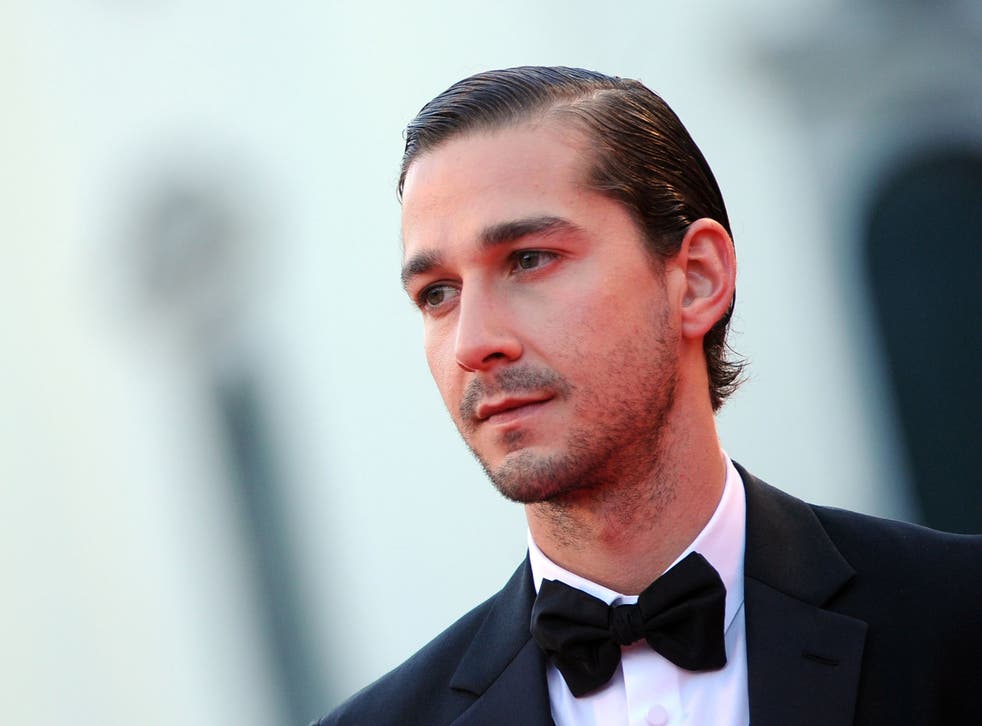 The signs were there as soon as the world learned that Shia LaBeouf had plagiarised his apology for plagiarising.
The actor, who recently admitted he was asked to send pictures of his penis to producers to score a role in Lars von Trier's typically controversial new movie Nymphomaniac, has been locked in a cycle of media ridicule and bizarre reaction since it came to light that he had plagiarised graphic novelist Daniel Clowes' work in a short film called Howard Cantour.com he made for Cannes Film Festival last year.
"I actually can't imagine what was going through his mind," the author told BuzzFeed upon noticing the imagery and dialogue in the 11-minute movie were incredibly similar to a personal story he had written called Justin M Damiano. Clowes had not been credited.
Freshly rumbled, the former Disney star reacted to his anger with a series of apologetic tweets aimed at Clowes, in which he admitted his guilt and red-cheeked embarrassment.
Nymphomaniac posters

Show all 14
"In my excitement and naivete as an amateur filmmaker, I got lost in the creative process and neglected to follow proper accreditation," LaBeouf wrote.
"Copying isn't particularly creative work. Being inspired by someone else's idea to produce something new and different IS creative work."
Matters worsened still when BuzzFeed spotted that LaBeouf's tweeted messages on the subject closely resembled a post written four years on Yahoo! Answers by a user named Lili.
Determined to make amends, he then hired a skywriter to script an apology in vapour.
The 27-year-old then snapped and tweeted an image of the spectacle on New Year's Day, along with three definitions of the word "cloud".
Just to make matters even worse, he came under fire again for lifting an entire tweet from Gucci Mane about drug addiction and skywriting without quoting or crediting the rapper.
And then he upset Girls creator Lena Dunham, too. Read more about that here.
But it seems the time has finally come for Shia to give up the game, after he announced his retirement from public life on Twitter.
As of yet, no further comment has been given by way of explanation as to what exactly 'retiring from public life' will entail for the star.
Most likely, he'll be leaving the world of social media for the foreseeable future.
But equally, he could take said 'retirement' one step further, cancelling press, scheduled appearances and even premiere turns to live a secluded life away from the scrutinising glare of the media eye.
Are we set to see him at all during awards season? Or even ahead of the UK release of Nymphomaniac on 21 February 2014? Time, it seems, will tell. As, most probably, will Twitter.
---
Please note the Nymphomaniac trailer contains adult themes
Register for free to continue reading
Registration is a free and easy way to support our truly independent journalism
By registering, you will also enjoy limited access to Premium articles, exclusive newsletters, commenting, and virtual events with our leading journalists
Already have an account? sign in
Register for free to continue reading
Registration is a free and easy way to support our truly independent journalism
By registering, you will also enjoy limited access to Premium articles, exclusive newsletters, commenting, and virtual events with our leading journalists
Already have an account? sign in
Join our new commenting forum
Join thought-provoking conversations, follow other Independent readers and see their replies