Sir Bernard Lovell, pioneer of Jodrell Bank, dies at 98
Tributes to designer of legendary British telescope and 'inventor' of modern astronomy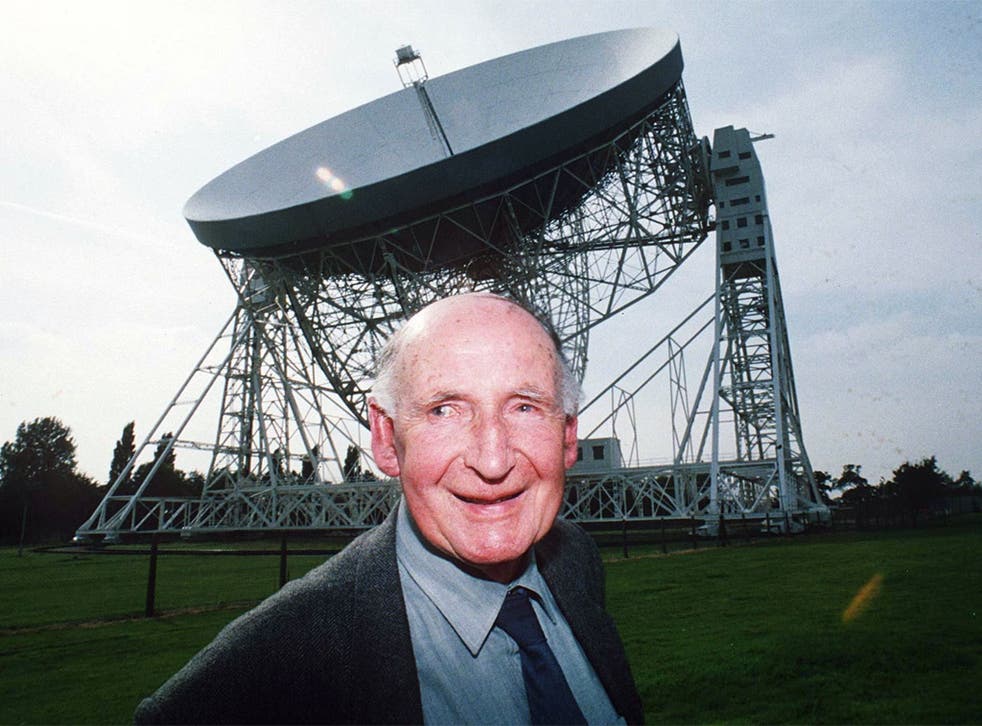 Sir Bernard Lovell, the father of British radio-astronomy whose name will forever be associated with the famous Jodrell Bank Observatory in Cheshire, died on Monday at the age of 98.
Sir Bernard was the first director of Jodrell Bank, where he designed and built what was then the world's largest steerable radio-telescope, a 76m-wide device now known as the Lovell Telescope. It was completed in 1957 for what at the time was considered a controversial cost of £700,000. His critics were assuaged, however, when within days of its opening the telescope tracked the Soviet rocket launching Sputnik, the first man-made satellite.
During the Second World War, Sir Bernard led the team that developed the first ground-scanning radar used on RAF aircraft and later, on return to the University of Manchester, deployed some of the same equipment to build his first radio-telescope for detecting cosmic rays from deep space.
In late 1945 he brought his equipment out to the university's botany field site at Jodrell Bank, where he eventually founded the world famous observatory for radio-astronomy, a field he popularised for the public.
"He was a pioneer of radio-astronomy and almost invented the subject. He built the leading telescope and that radio study of the sky has contributed a vast amount to our understanding of the Universe," said Professor Brian Cox, the TV physicist.
One of the most intriguing episodes in Sir Bernard's life could now emerge following his death. In 2009, he claimed to have survived an assassination attempt during a visit to the Soviet Union in 1963 but insisted his account of the affair should only be published after his death.
Sir Bernard claimed that he had suffered radiation sickness as a result of being bombarded by a Russian radio-telescope during an official visit to a military facility on the Black Sea.
"They tried to remove from my memory the fact that they had taken me to their own defence nucleus on the Black Sea coast, because they did now want news of what they had brought back to this country," he said in a 2009 TV interview.
Lord Rees, the Astronomer Royal, said Sir Bernard was a great visionary leader in science whose experience in the war gave him the confidence to "think big": "He had the boldness and self-confidence to conceive a giant radio telescope, and the persistence to see it through to completion"
Join our new commenting forum
Join thought-provoking conversations, follow other Independent readers and see their replies