'I'm not Laurence Fishburne!' Samuel L. Jackson vents at TV presenter who confused actors
He's not Laurence Fishburne. Or Morgan Freeman, apparently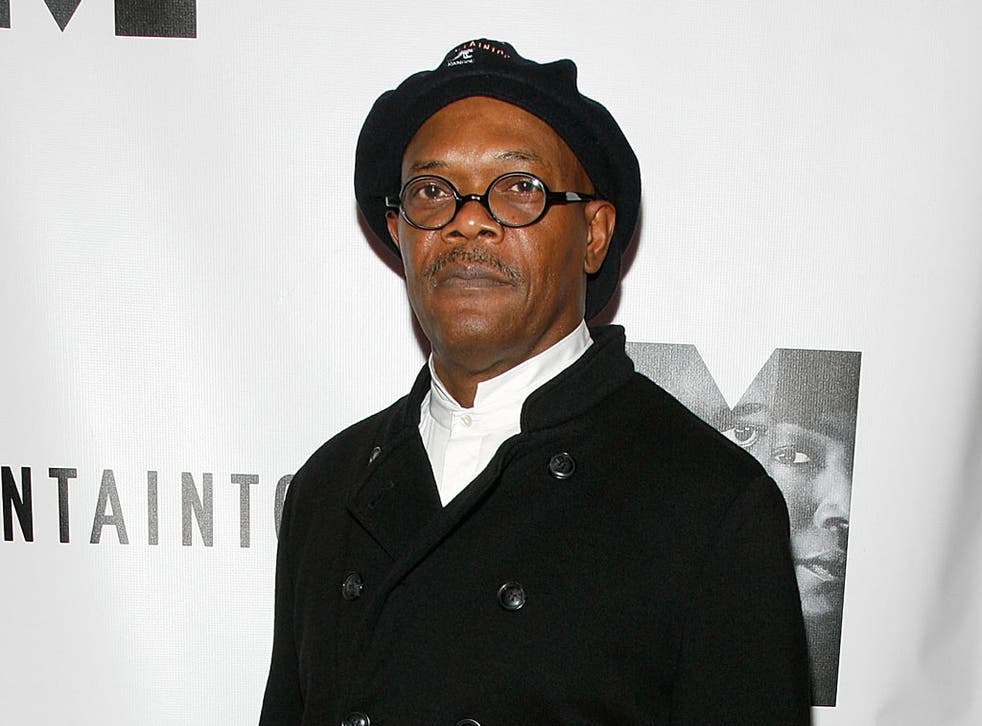 An American news presenter has got himself in trouble with one of Hollywood's biggest hitters, by appearing to confuse Samuel L. Jackson with Laurence Fishburne.
During an interview he hoped would be about the upcoming RoboCop film, Sam Rubin asked Mr Jackson about his Super Bowl commercial, an apparent reference to Fishburne's ad for car maker Kia.
Scroll down for video
Mr Jackson is not Mr Fishburne.
The former is the star of (amongst other films) Pulp Fiction, Django Unchained, and the three most recent Star Wars films.
Fishburne, on the other hand was in The Matrix, Apocalypse Now and Othello.
Both men are black which, Jackson alleges, is the source of the anchor's confusion.
"We may be all black and famous," Jackson rages, "but we don't all look alike!"
He then - in the video below from TMZ - shoots off a list of black people who he is not, including Morgan Freeman, leaving Rubin visibly embarrassed. An apologetic Mr Rubin tries his best to pull Jackson back onto the topic of RoboCop, but with little success.
Join our new commenting forum
Join thought-provoking conversations, follow other Independent readers and see their replies