Video 'shows Oscar Pistorius playing football with ex-mafia boss Radovan Krejcir'
Pistorius has been jailed for five years for killing Reeva Steenkamp
Kashmira Gander
Wednesday 11 March 2015 22:39 Comments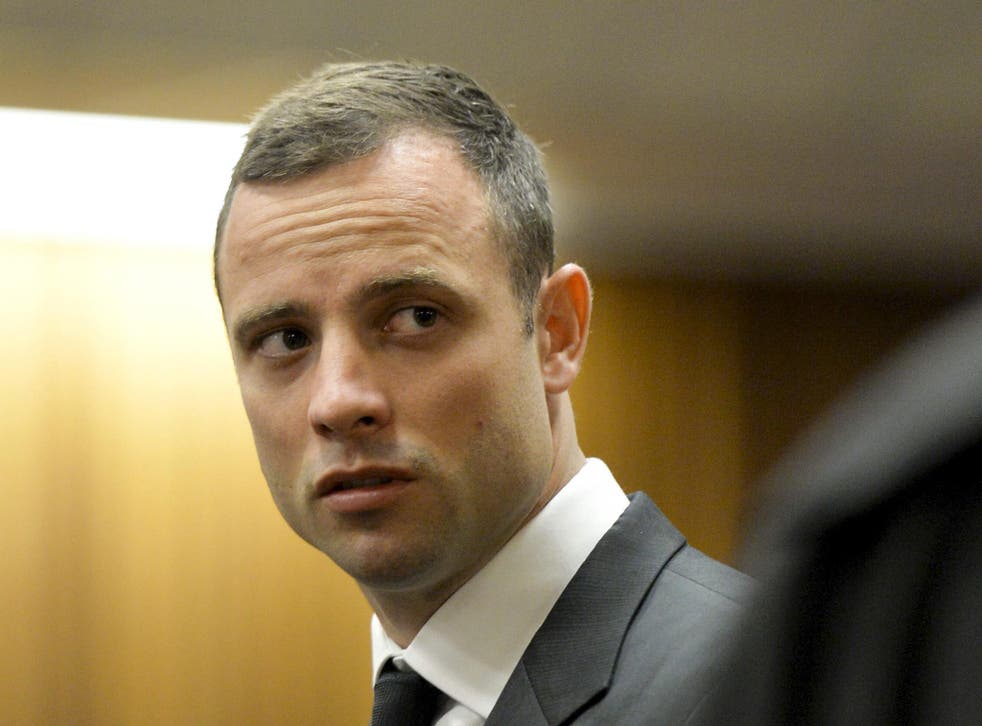 Footage has emerged appearing to show former athlete and convicted killer Oscar Pistorius playing football with an ex-mafia boss in prison.
The video, reportedly shot by another inmate using a mobile phone, appears to show Pistorius and Radovan Krejcir taking turns in a penalty shout-out session in an exercise yard at Kgosi Mampuru Prison, Pretoria.
At one point, Pistorius, 28, is seen moving a concrete-weighted pole out of the way so Krejcir has more room to shoot in the video published online by South Africa's Daily Sun newspaper.
Video obtained by Daily Sun SA.
Responding to concerns that Pistorius and Krejcir were not wearing prison clothing in the video, the department of correctional services told the newspaper that offenders are allowed to wear sporting gear while they exercise.
The six-time Paralympic champion was jailed for five years for over negligent killing charges after he fatally shot his girlfriend Reeva Steenkamp in 2013.
Yesterday, Steenkamp's mother has said she does not care about an upcoming appeal which will see prosecutors attempt to upgrade Pistorius' conviction to murder at South Africa's Supreme Court of Appeal.
How the biggest murder trial in the world unfolded

Show all 20
"How is it going to help me?" June Steenkamp, the mother of Pistorius' slain girlfriend asked.
Speaking at the University of Johannesburg, Mrs Steenkamp said she is instead focusing on launching the Reeva Rebecca Steenkamp Foundation to combat domestic violence and promoting the book she wrote about her daughter.
Dismissing questions about whether she believed her daughter was a victim of domestic violence, Mrs Steenkamp urged women to speak out about abuse and "teach your daughters to have the confidence to come forward. I knew nothing about Oscar's guns and his way of life."
"It was very strange that they were fighting in a three month relationship," she said.
Additional reporting by AP
Register for free to continue reading
Registration is a free and easy way to support our truly independent journalism
By registering, you will also enjoy limited access to Premium articles, exclusive newsletters, commenting, and virtual events with our leading journalists
Already have an account? sign in
Register for free to continue reading
Registration is a free and easy way to support our truly independent journalism
By registering, you will also enjoy limited access to Premium articles, exclusive newsletters, commenting, and virtual events with our leading journalists
Already have an account? sign in
Join our new commenting forum
Join thought-provoking conversations, follow other Independent readers and see their replies