Vivienne Westwood claims being vegetarian can cure the disabled: 'People in wheelchairs have recovered from this diet'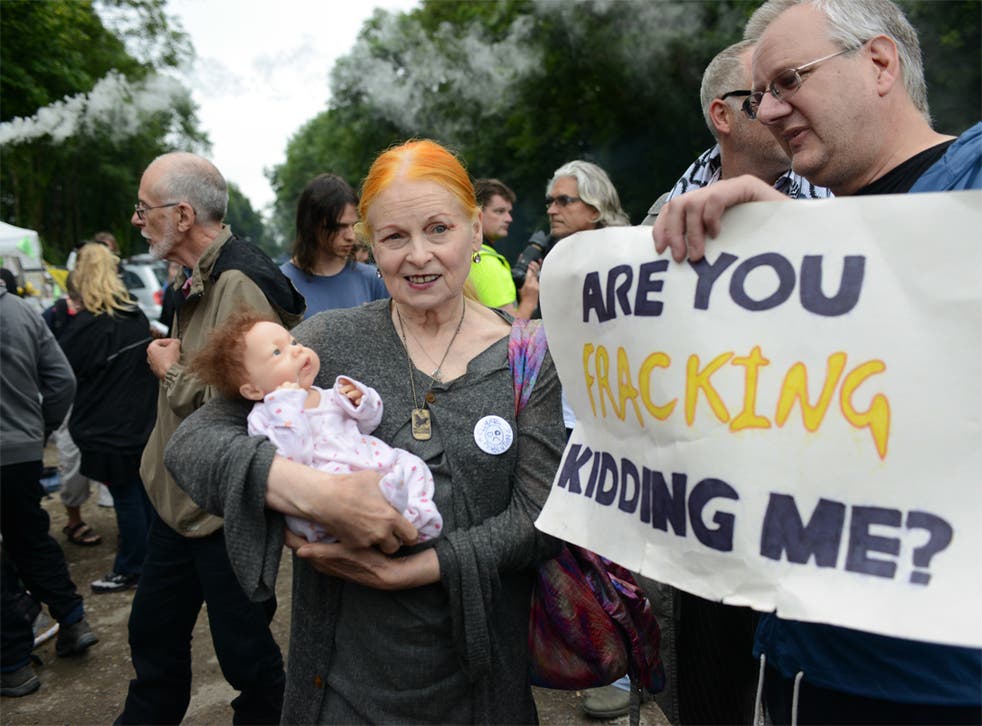 Adhering to a strict vegetarian diet has been shown to have a number of health benefits.
But Dame Vivienne Westwood has gone one step further in her endorsement of the lifestyle choice, by claiming that it can cure the disabled.
The fashion designer, 72, declared herself to be the living proof that giving up meat solves all manner of ills by claiming that it healed rheumatism in her finger.
Speaking at the launch of a new campaign for animal rights group PETA, The Sun quotes her as saying: "There are certain clinics where it is really strict vegetarian and there are people who have been in wheelchairs who have recovered from this diet."
"It does cure all kinds of things if you have a vegetarian diet," she added. "I used to have rheumatism — and I have a crocked finger.
"But now I don't have any rheumatic pain any more."
However, a number of disability groups have since challenged her claims. A spokesperson for spinal injury charity Aspire pointed to "a total lack of medical evidence".
"These so-called cures create false hope in the immediate aftermath of a life-changing injury and can cause significant harm," they added.
Westwood has since clarified her comments.
Speaking to The Independent, she said: "I am speaking from my personal experience, with a genuine wish to improve people's health, as a strict vegetarian diet has helped me. I
" am so very sorry if this gave false hope to anyone who is very ill or suffering in any way. I was referring only to rheumatism- sorry if anyone misunderstood."
Her comments come just days after Westwood solidified her eco-warrior credentials by admitting that she rarely showers and regularly shares second-hand bath water with her husband.
"Normally at home I'm not used to the habit of a shower," she says in another campaign video for PETA, released earlier this week. "I just wash my bits and rush out in the morning and more often than not get in the bath after Andreas.
"I'm sorry but whatever you do is helpful," she added. "We have to start somewhere.
"I know PETA because I'm a big friend of Pamela Anderson and Chrissie Hynde and they introduced me to it. That's why I wanted to accept the invitation to do something to help stop cruelty to animals.
"This is about how precious water is, it's more important than the gas that the people want to dig up and we're prepared to poison our water for that for example. Eating meat is one of the most environmentally damaging things it's possible to do.
"I'm a person who's got enough money to make choices and this is my choice. We don't need to eat animals, there's too many of us anyway and eating animals is destroying the world.
"I believe that we are an endangered species and we need to think about what we're doing. We're probably killing our-selves through eating meat."
The video, which features Westwood taking a shower, is being released in advance of World Water Day on 22 March.
Join our new commenting forum
Join thought-provoking conversations, follow other Independent readers and see their replies