Vladimir Putin's Siberian tiger has 'strayed into China and eaten five chickens'
A Siberian tiger - one of three released into the wild by the Russian leader in May - is believed to have attacked a henhouse in China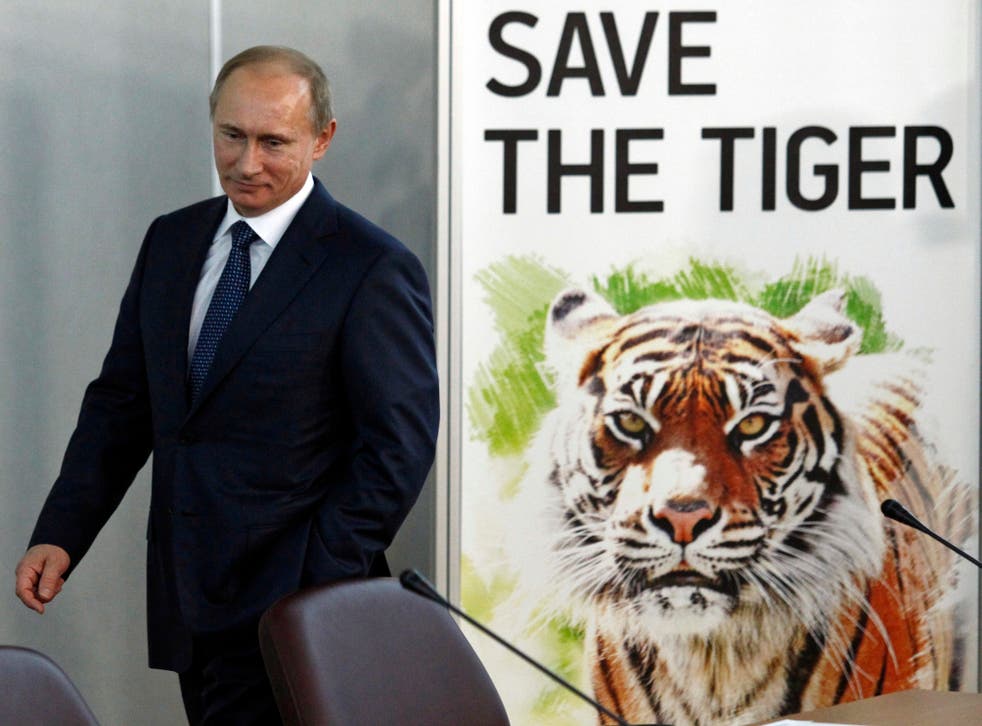 A Siberian tiger released into the wild by Russian President Vladimir Putin is believed to be in trouble after it crossed the border into China and ate five chickens on a farm.
It is feared that the rare big cat, named Kuzia, could now be targeted by angry farmers, the Associated Press reports.
China's official news agency Xinhua says Kuzia attacked a henhouse on a property in the Luobei County, which is to the east of Heilongjiang province in the far north-eastern corner of China.
The 19-month-old cub is understood to have been fitted with a GPS collar before the Russian leader released her in the Amur Oblast in the far south-east of Russia in May.
Russian officials were recently alerted to the tiger's border crossing thanks to the tracking device.
Proof that Vladimir Putin does love dogs after all

Show all 7
It was thought she had swum across the Amur River in search of food before arriving near to the Taipinggou nature reserve in China.
The reserve's Director, Chen Zhigang, told Xinhua at the time that they would set up infrared cameras to keep an eye on the tiger's location and would alert the local farmers.
Chen added that they were prepared to "release cattle" into the region to feed Kuzia, who was one of three Siberian tigers sent into the wild by Mr Putin.
There are now frantic efforts to help try and stem the impending extinction of Siberian tigers – also known as Amur tigers – after they almost died out in the 1940s.
It is believed there are only as many as 500 left in the wild.
In 2008, the Russian Federation started a conservation scheme called the Amur Tiger Programme and its experts are those that are keeping tabs on and monitoring Kuzia.
"The programme's objective is to study the distribution range of Amur tiger populations, the number and migration routes of these big cats in Russia and the way they use the landscape" the programme states.
"Also, scientists are researching their reproductive biology, habitat, feeding patterns and food resources, the distribution and dynamics of the populations of the main prey species, and the tigers' relationships with rival predators."
Join our new commenting forum
Join thought-provoking conversations, follow other Independent readers and see their replies