Woody Allen makes defiant first public appearance since Dylan Farrow's sexual abuse allegations, as Mia Farrow speaks out
The director insisted he was "hanging in there" as he took to the stage at an intimate 80-person jazz concert in New York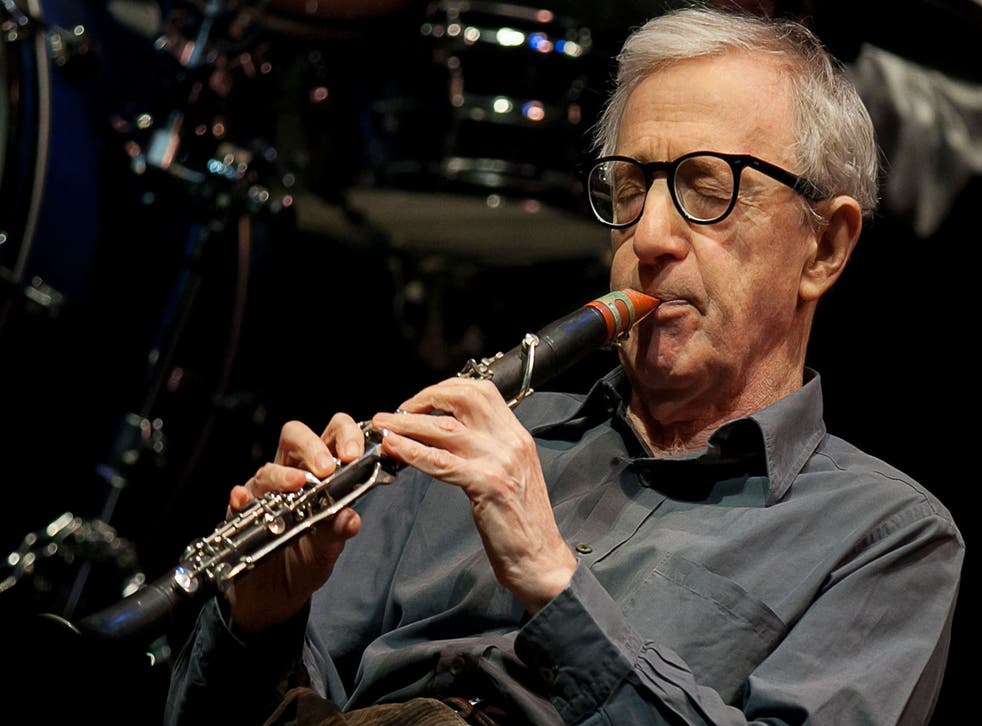 Woody Allen made a defiant first public appearance since his adoptive daughter Dylan Farrow recalled details of the alleged sexual assault she claims to have suffered at the hands of her father in an open letter to the New York Times over the weekend.
The director insisted he was "hanging in there" as he took to the stage at an intimate 80-person jazz concert in New York, where fans reportedly paid upwards of £2,000 to see him perform.
Cheered on by supporters, Allen made a pointed decision to play "When You're Smiling" as an encore, The Mirror reports.
"Hang on in there, Mr Allen," one fan shouted out loud.
"I intend to. Thank you," the 78-year-old replied.
For the rest of the show, Allen apparently remained silent.
Meanwhile, Allen's attorney Elkan Abramowitz appeared on NBC's Today programme to speak about the allegations on the director's behalf.
The legal representative said that he believed Dylan "was a pawn in a huge fight between him and Mia Farrow 20 years ago, and the idea that she was molested was implanted in her by her mother."
He added that Allen's reaction to the resurfacing claims was "one of overwhelming sadness because of what has happened to Dylan."
Host Savannah Guthrie then asked Abramowitz if he believed that Dylan had made up the allegations.
"My view is she's not lying. I think she truly believed this happened," Abramowitz said. "That's what the divisiveness is. When you implant a story in a fragile seven-year-old's mind, it stays there forever. It never goes away."
Mia Farrow, Dylan's adoptive mother, took to Twitter yesterday to tell her followers that she would 'always protect' her daughter:

She also posted a series of family pictures of her children as infants.
Dylan, who is now married and living under a different name in Florida, was provoked into resurrecting her claims after the film-maker was honoured with the lifetime achievement award at the Golden Globes last month. He has also scored three Oscar nominations for his latest release, Blue Jasmine, which stars Cate Blanchett.
"I was thinking, if I don't speak out, I'll regret it on my death bed," Farrow wrote, describing years of torment she suffered following the alleged assault in a letter to New York Times columnist Nicholas Kristof. "That he got away with what he did to me haunted me as I grew up. I was stricken with guilt that I had allowed him to be near other little girls."
"For as long as I could remember, my father had been doing things to me that I didn't like," she wrote in another paragraph.
"I didn't like how often he would take me away from my mom, siblings and friends to be alone with him. I didn't like it when he would stick his thumb in my mouth. I didn't like it when I had to get in bed with him under the sheets when he was in his underwear. I didn't like it when he would place his head in my naked lap and breathe in and breathe out."
Allen has since spoken out against the claims, calling them "untrue and disgraceful".
Join our new commenting forum
Join thought-provoking conversations, follow other Independent readers and see their replies