Nicola Sturgeon accuses The Sun of sexism over Miley Cyrus poster
Scotland's First Minister was shown wearing a tartan bikini in a mock-up poster by the newspaper last week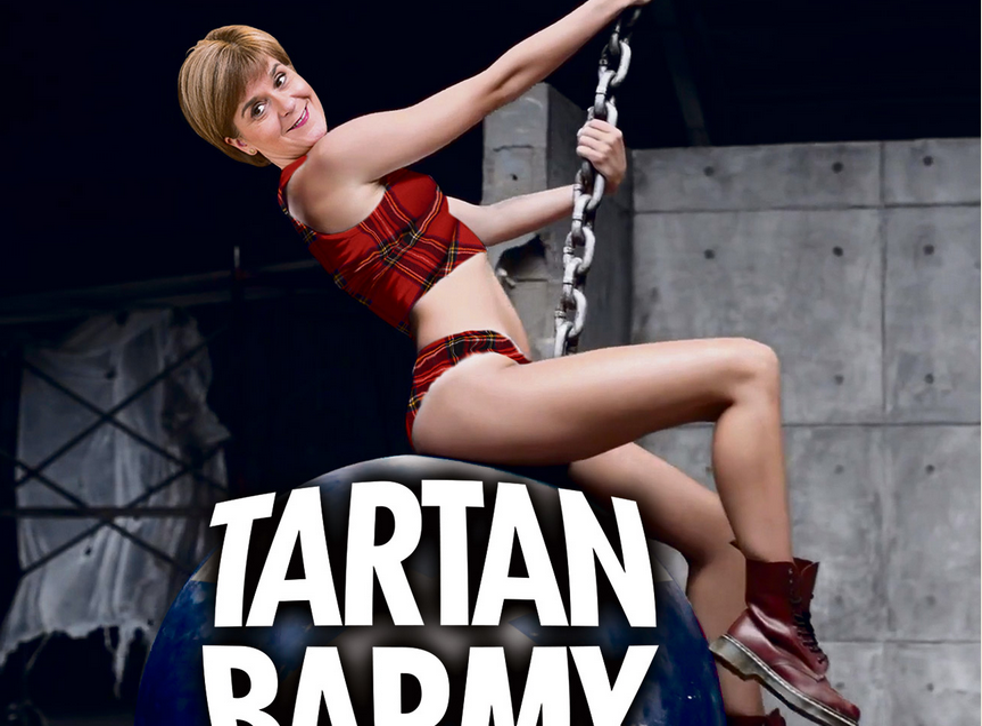 Nicola Sturgeon has hit out at The Sun over its "sexist" mock-up of her depicted as pop star Miley Cyrus riding on a wrecking ball.
The picture also showed the First Minister wearing a tartan bikini but it was only printed in the English version of the newspaper and not in editions north of the border.
It drew an angry reaction from Ms Sturgeon, who appeared on ITV's Lorraine show this morning.
She said it was a sad state of affairs that she had grown used to these types of portrayals and said it put even more obstacles in the way of women being able to succeed in politics.
"Yes that's sexist," she said of the poster. "There's no doubt about it. I have become quite used to seeing things like that and it's a shame.
Asked if it was harder to be a woman in politics, she said: "It is to some extent.
"Some of things that are said about women in politics, the way you are characterised, the way you are described, the focus on how you look and what you wear. It is tough.
"I think it is changing for the better, and the more women we have in senior positions in politics the more that will change and the faster it will change."
"It does make me angry on behalf of younger women, because if a young woman who might think politics is something they are interested in, if they write something about me that is really derogatory, really personal, if that makes them less likely to want to come into politics then that is a real shame.
"I don't want to sound too pious about this, but if I can help change that for the women coming after me then I am really keen to do that."
Join our new commenting forum
Join thought-provoking conversations, follow other Independent readers and see their replies