Nicole Kidman faces feminist pressure from union for appearing in Etihad advert over claims of 'deplorable treatment of female employees'
In particular, the Association of Professional Flight Attendants highlighted the actress's role as a UN Goodwill Ambassador for Women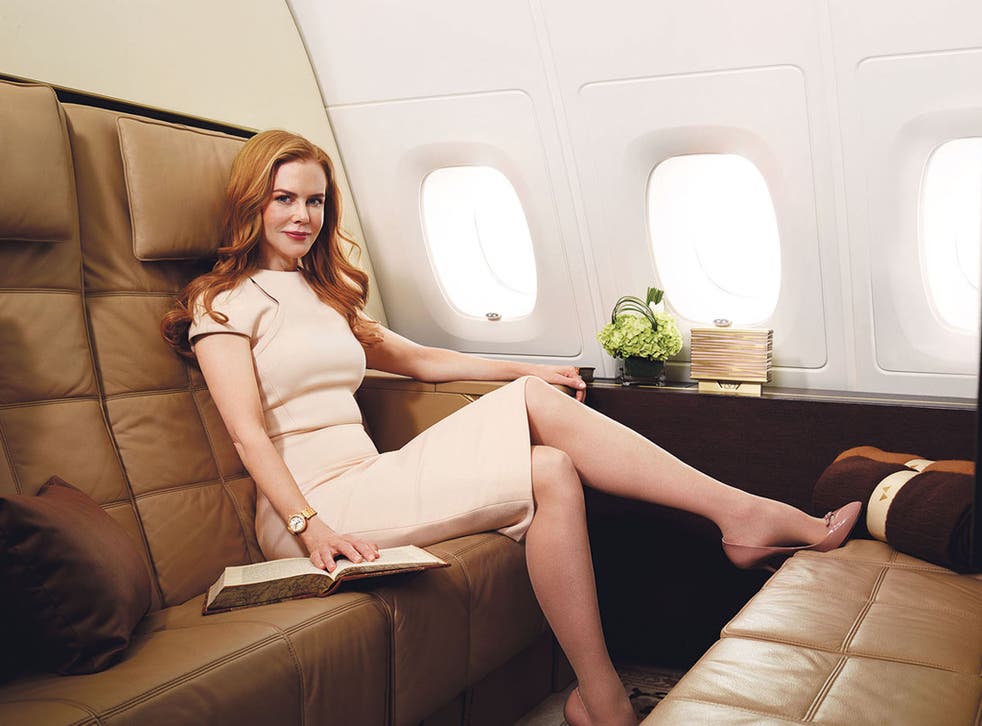 Nicole Kidman has attracted criticism from a flight attendants' union following her appearance in an advert for an airline it claims treats female employees "deplorably" and operates using "discriminatory labour practices".
In particular, the Association of Professional Flight Attendants highlighted the actress's role as a UN Goodwill Ambassador for Women, which she has held since 2006, as being in direct opposition to the policies it alleges Etihad Airlines and the United Arab Emirates, which owns the airline, hold towards women in its care.
In an open letter urging the actress to cease her promotional contract with the brand, APFA president Laura Glading writes: "The United Arab Emirates and their airlines are well-known in our industry for their discriminatory labour practices and deplorable treatment of female employees.
"We saw that you had begun appearing in a new campaign for Etihad, a company that the Wall Street Journal has publicly reported 'may fire women if they become pregnant' and forces flight attendants to live in 'confinement' in secure compounds.
The Most Controversial Fashion Adverts

Show all 9
"We urge you, on behalf of the women and girls that you spoke of so eloquently [on International Women's Day], not to play a part in promoting Etihad Airways, a company that imposes abusive labour practices on its female employees and whose sole owner is a government that stands against the very world that you imagine," she continued.
Etihad has since responded to the allegations made in the letter.
"At Etihad Airways, we have become a global, award-winning employer because we value our employees and we treat them with dignity and respect," a statement from the airline read.
It went on to claim that pregnant employees are allowed to continue working on the ground, with maternity leave packages In place for those who have been with the company for at least a year.
"The airline industry is a symbol of human ingenuity and of determination to make the world a better place by connecting cultures, families and businesses. As a truly global airline, Etihad Airways represents the very best of that vision. At Etihad Airways, we have become a global, award-winning employer because we value our employees and we treat them with dignity and respect. As a result, they give us their very best; the same employee survey confirmed this when 92% of employees responded that they were willing to go beyond normal requirements in order to help Etihad succeed.
"This sort of employee motivation doesn't just happen; it is a result of a very structured and deliberate strategy by Etihad as an employer genuinely committed to looking after its people. It is very clear that without Open Skies, our employees and consumers would have few choices but those airlines in the oligopoly of immunized alliances that dominate the global industry and seek to reduce the competitive landscape."
Kidman is yet to respond to request for comment.
Register for free to continue reading
Registration is a free and easy way to support our truly independent journalism
By registering, you will also enjoy limited access to Premium articles, exclusive newsletters, commenting, and virtual events with our leading journalists
Already have an account? sign in
Register for free to continue reading
Registration is a free and easy way to support our truly independent journalism
By registering, you will also enjoy limited access to Premium articles, exclusive newsletters, commenting, and virtual events with our leading journalists
Already have an account? sign in
Join our new commenting forum
Join thought-provoking conversations, follow other Independent readers and see their replies