Nigel Farage reveals he is having hospital treatment for back pain after health speculation
Ukip leader's appearance sparked rumours about his health since February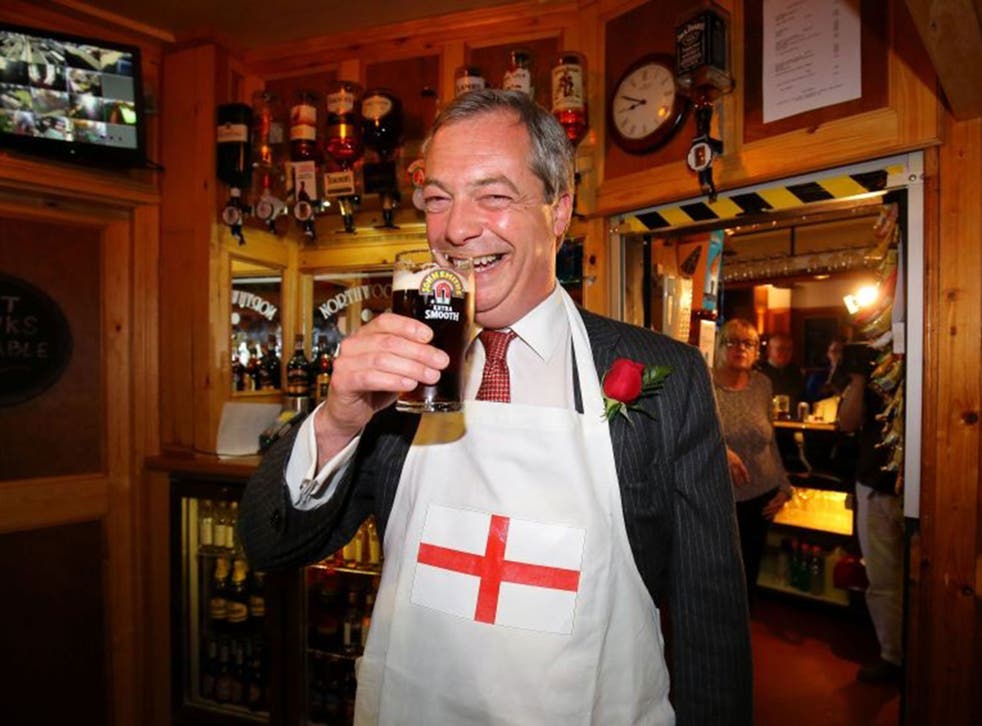 Nigel Farage has revealed the cause of his apparent illness during the start of the general election campaign following months of speculation.
The Ukip leader said an old spinal injury had caused "terrible" shoulder and back pain that meant he was not "firing on all cylinders".
After declaring he was "back to being like Tigger" last week, he insisted he was back on form after being prescribed sleeping pills and muscle relaxants.
Mr Farage, 51, told the Daily Telegraph he took Temazepam for the neuralgic pain and may need medical treatment for the rest of his life.
"I was not unwell, I have not had heart palpitations, but I was getting increasingly terrible pain in my shoulder, my back, and so I was suffering from neuralgic pain," he added.
"I am taking a few tablets but it is something I have got to live with, and I have got to pace myself. I think I am going to have medical treatment for the rest of my life."
The South Thanet candidate admitted he had not been following his doctor's orders in their entirety and had tired himself out during the opening weeks of the Ukip campaign.
"I've not been doing physio. I've not been doing my exercises," Mr Farage told BBC News.
"I've been so obsessed with the Ukip campaign that I put myself into a position where I wasn't really firing on all cylinders."
The many faces of Nigel Farage

Show all 11
He told the BBC that the twice-weekly hospital visits were private because he did not have time for NHS appointments.
On Thursday he appeared to be well enough to hold a sing-song in celebration of a poll surge in his favour at a restaurant in Ramsgate.
A Guardian report said the Ukip leader stood on a chair to give a rendition of "New York, New York", following several choruses of "Hi, Ho Silver Lining".
The poll by Survation had shown Mr Farage on 39 per cent of the vote - clear of the Conservative candidate by nine points and 13 away from Labour.
According to NHS advice, alcohol must not be drunk in any quantity while taking the Temazepam because it "increases the sedative effects".
Additional reporting by PA
The Independent has got together with May2015.com to produce a poll of polls that produces the most up-to-date data in as close to real time as possible.
Click the buttons below to explore how the main parties' fortunes have changed:
All data, polls and graphics are courtesy of May2015.com. Click through for daily analysis, in-depth features and all the data you need. (All historical data used is provided by UK Polling Report)
Join our new commenting forum
Join thought-provoking conversations, follow other Independent readers and see their replies