Nigella Lawson bursts into tears over questions about Charles Saatchi split during TV interview with Michael McIntyre
The chef was overcome with emotion when she appeared on the comedian's BBC One chat show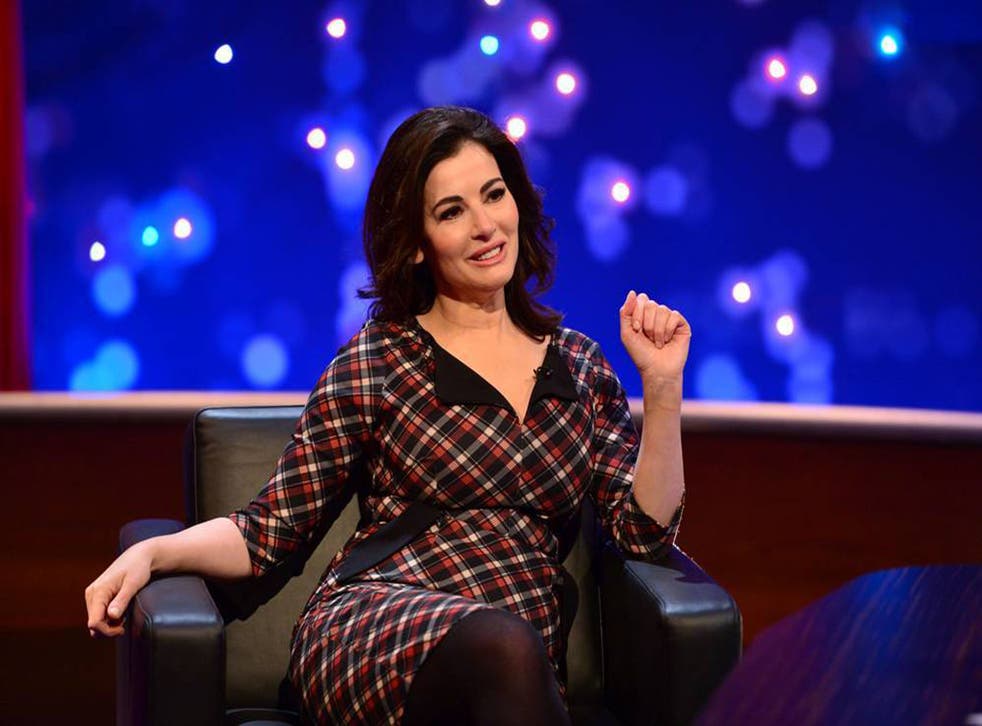 Nigella Lawson couldn't stop the tears from following when she was questioned about her separation from Charles Saatchi during a TV interview.
The chef was overcome with emotion when she appeared on Michael McIntyre's BBC One chat show to discuss her new cookery books.
McIntyre approached the subject of her very public divorce and subsequent court case gently.
Asked how her life was going now, she told him: "Well, I'm alive. You know, I've had better times… life has its dips and it can get better. You can't fight it."
"It's Spring and I'm feeling better and I'm very happy to be here," she added.
But the events over the last year, she said, have left her with greater sympathy for those going through similarly trying times.
In pictures: Trial of Nigella Lawson and Charles Saatchi's former PAs

Show all 8
"We all gossip. I don't take a particularly lofty view. [But] perhaps having a layer of skin removed, I'm also more aware of other people's misfortunes."
She went on to suggest that she has a number of potentially scandalous stories about her former husband, but has no plans to tell them.
"I could say things and they would be indiscreet but I don't want to."
McIntyre also asked her if she felt uplifted by the support from her fans and the public.
"I try not to live in the public's fear," she replied. "You have your own life. If anything, I've stopped reading papers, which I find difficult because I was a journalist so long and I'm a bit of a print fanatic.
"I'm not an innocent; I understand how it works. I just don't involve myself. I don't speak and I don't comment.
"The real truth is that if you don't read things and you don't get too involved, it doesn't enter your bloodstream – you don't get contaminated.
"I really think that if the major thing in your life is what people who don't know you think, then you're living your life wrong."
The first hint that Lawson's marriage to Saatchi was coming away at the seams was when the art collector was photrographed clutching her by the throat outside Scott's restaurant in London in June last year.
Lawson soon moved out and two months later, the couple divorced.
She was then required to give evidence at the fraud trial of Elisabetta and Francesca Grillo, the sisters who worked for the family as assistants, in December 2013.
The Grillo sisters were later later acquitted, but only after Lawson had been forced to deny she was a habitual cocaine user. She claimed that she had been subjected to "intimate terrorism" by Saatchi during their 10 years together.
Join our new commenting forum
Join thought-provoking conversations, follow other Independent readers and see their replies