Nobel prize winner Tim Hunt makes sexist remark, Katie Hopkins approves, internet despairs
Hunt reportedly told a conference that women in laboratories would either 'cry' or fall in love with their male colleagues
Rose Troup Buchanan
Thursday 11 June 2015 16:23 Comments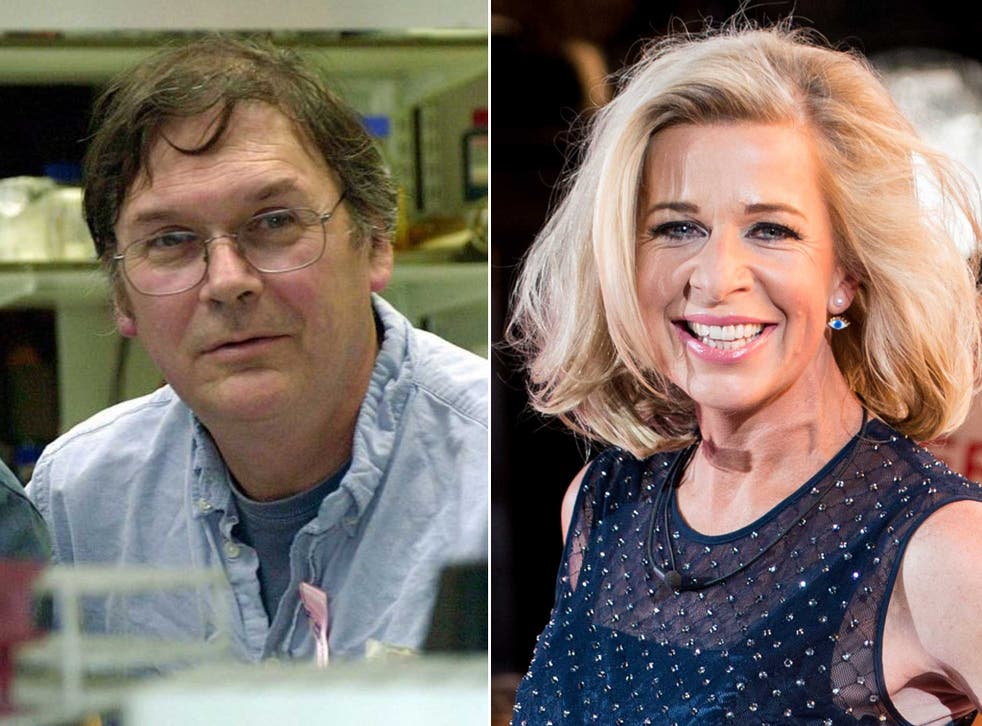 Eminent scientist Tim Hunt may have irritated much of the female population with his latest remarks – but he's won at least one woman's approval.
Katie Hopkins tweeted her support of Sir Tim, a Nobel prize-winner who reportedly told a conference that female scientists were prone to crying and falling in love in the laboratory.
"Let me tell you about my trouble with girls. Three things happen when they are in the lab: you fall in love with them, they fall in love with you, and when you criticise them they cry," he allegedly said at the World Conference of Science Journalists in South Korea.
Sir Tim, who has subsequently apologised for the comments, said the remarks were meant to be a light-hearted joke.
"I'm really, really sorry I caused any offence, that's awful. I certainly didn't mean that. I just meant to be honest, actually," he said.
Forbes most powerful women 2015: Top 10

Show all 10
But there's no need for Sir Tim to apologise to Hopkins, who tweeted earlier today: "I chuffing love Tim Hunt." Adding: "Go Tim".
Her affection was not shared by most on social media, many of who took to the platform to criticise the 72-year-old scientist.
And then there was this female scientist, who understandably took considerable exception to Sir Tim's remarks, and was vocal about expressing her views.
Register for free to continue reading
Registration is a free and easy way to support our truly independent journalism
By registering, you will also enjoy limited access to Premium articles, exclusive newsletters, commenting, and virtual events with our leading journalists
Already have an account? sign in
Join our new commenting forum
Join thought-provoking conversations, follow other Independent readers and see their replies