North Korean defector Yeonmi Park criticises West for laughing at 'funny' Kim Jong-un: 'He is a murderer'
The campaigner was 13 when she escaped the oppressive regime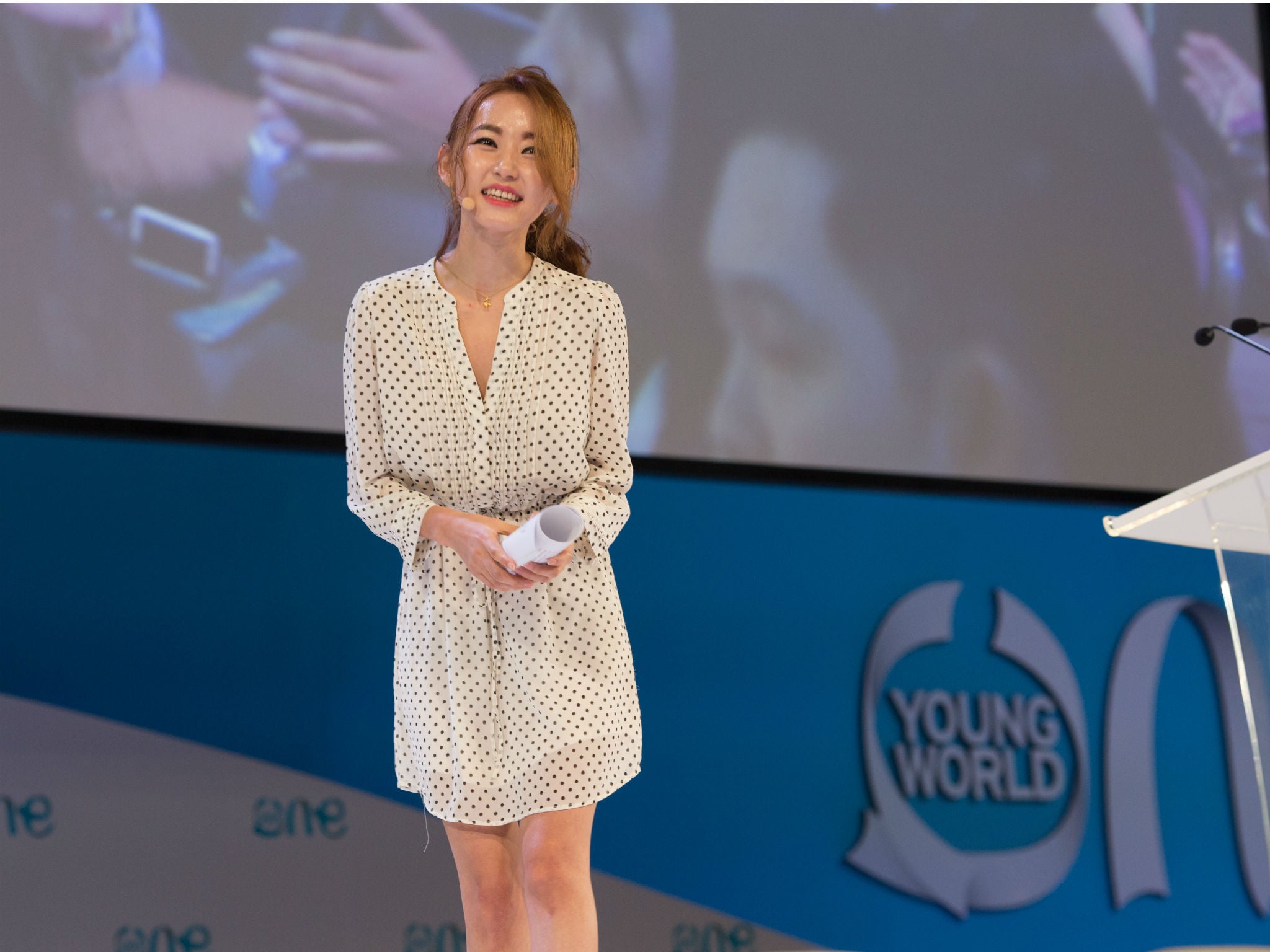 A North Korean human rights activist has hit out at Westerners for laughing at Kim Jong-un instead of treating him like a "murderer".
Yeonmi Park, 22, escaped the totalitarian regime with her family when she was 13 and now campaigns against the alleged human rights abuses taking place under Kim's dictatorship.
Speaking at the 2015 One Young World Summit in Bangkok, the North Korean defector said after escaping she didn't understand why the West made fun of Kim Jong-un.
North Korea's worst human rights abuses
Show all 11
She said: "His haircut is funny. He is fat. He is like a cartoon character somehow, and he might try to kill me but now I am free, so I can say anything I want.
North Korea allegedly test hydrogen bomb
"But Kim Jong-un is not a joke to me. He was a God I had to worship every day. He is a murderer. Making fun of dictators cannot be enough. Why is it so funny?"
Park told the audience how after she escaped to China, she was sold for $205 as a bride and her mother $65 – less than the cost of an iPhone.
She urged: "Human lives like you guys are being sold for less than $100, and people don't even know what is human dignity. All they know is they are hungry and oppressed and they don't even know they are oppressed. They don't know human life can be like this."
At last year's summit in Dublin, Park recalled her life in North Korea, saying she grew up to believe Kim Jong-un could read her mind.
In the emotional speech she detailed burying her father, who had been imprisoned at a North Korean labour camp for 'illegal business activity'. She also told the audience she witnessed her mother being raped after escaping into China.
Park travelled to South Korea with her mother and studied at Dongguk University in Seoul. She now lives in New York.
The clip of her speech went viral, and has since amassed over two million views. This year she released her memoir, In Order to Live.
Join our commenting forum
Join thought-provoking conversations, follow other Independent readers and see their replies