JK Rowling 'can't stop crying' after learning man who worked on Harry Potter ride among Orlando victims
Luis S. Vielma was identified as one of the 49 victims killed at an LGBT nightclub in Florida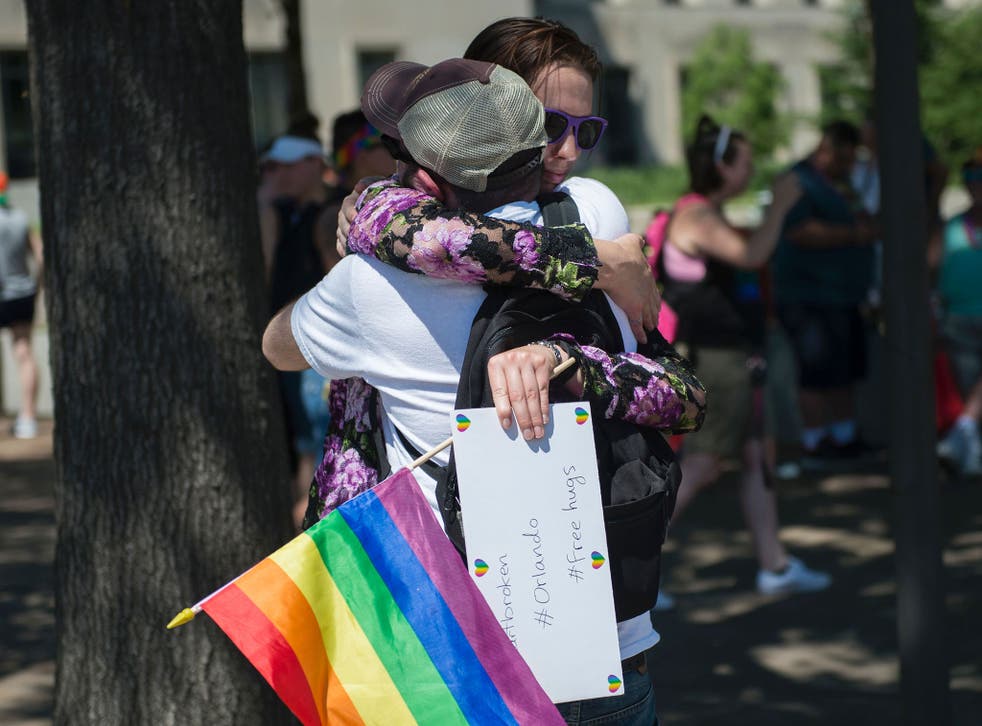 JK Rowling has reacted with sorrow after learning one of the victims of a mass shooting at an LGBT nightclub in Florida worked on a Harry Potter themed ride in Orlando.
The Harry Potter author told her seven million Twitter followers how she could not stop crying after a gunman killed at least 49 and wounded dozens more at Pulse nightclub, in the worst mass shooting in modern American history.
Rowling joined the outpouring of grief and shock expressed on social media on Sunday evening. In an emotive tweet, she paid tribute to one of the victims, Luis S. Vielma, who she said worked on the Harry Potter ride at the Universal Orlando Resort theme park.
This has not been confirmed by Mr Vielma's family. A remembrance Facebook page under the name Luis S. Vielma listed him as Production Assistant at Disaster Studios, Rides Attendant at Harry Potter And The Forbidden Journey and Attractions Operations at Universal Orlando Resort.
US police have named the gunman as Omar Mateen, a 29-year-old American citizen born in New York and of Afghan descent who lived in Fort Pierce, Florida. Mateen had purchased guns legally in recent days.
The gunman exchanged fire with police at about 2am before a hostage situation developed inside the club. He was killed three hours later when officers stormed the building and shot him dead.
An anonymous law enforcement official told the Associated Press Mateen allegedly pledged allegiance to Isis during a 911 call before carrying out the shooting, but the extent of Isis' involvement, if any, has not yet been determined.
In pictures: Orlando nightclub shooting

Show all 30
His ex-wife Sitora Yusufiy described Mateen as a "mentally unstable" and "disturbed" man who had beat her during the four months they lived together in 2009, causing her family to travel to their home in Florida and take her home. She said today: "When he would get in his tempers, he would express hate toward everything. He was mentally unstable and mentally ill: that's the only explanation that I could give."
His father Seddique Mateen said the attack was not to do with religion. He said his son had become angry after seeing two men kissing in Miami a few months prior to the shooting.
"We are apologising for the whole incident," he told NBC News. "We are in shock, like the whole country."
President Barack Obama condemned the attack as an act of terror and "an act of hate". Florida authorities have declared a state of emergency and Mr Obama has ordered flags on federal buildings to be flown at half-mast.