Oscar Pistorius appeal: Prosecutors seek murder conviction for Paralympian – and a 15-year jail term
The state is arguing that the trial judge incorrectly interpreted the legal principle of dolus eventualis, which has to do with intent to murder, and ignored crucial circumstantial evidence about the killing of Reeva Steenkamp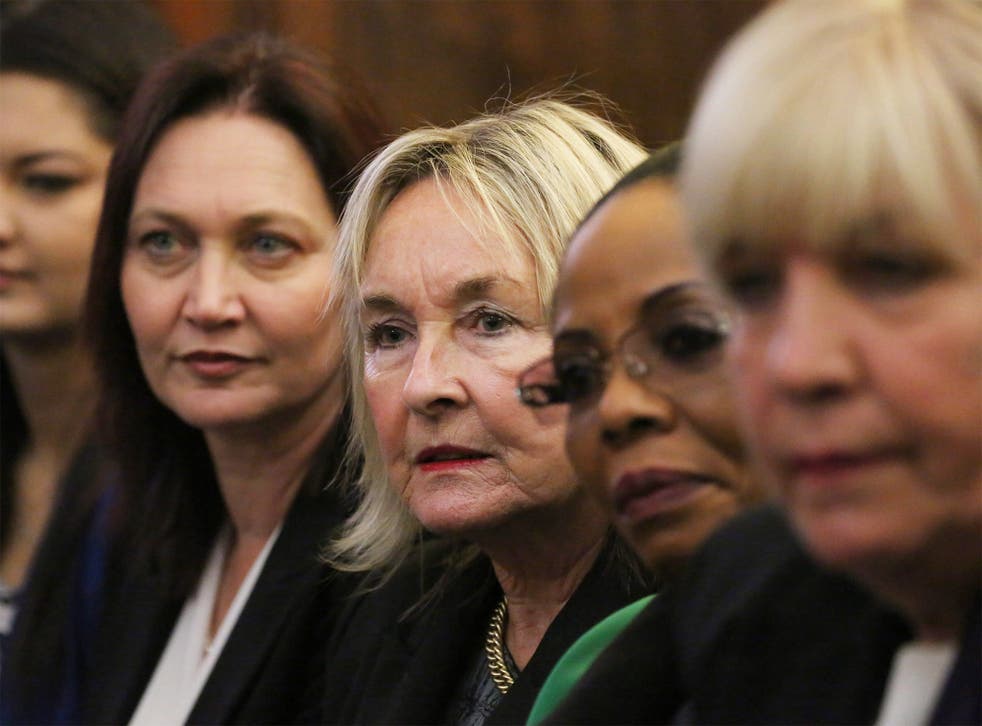 Even Barry Roux, the combative lawyer who helped secure a culpable homicide verdict against Oscar Pistorius, appeared to concede that his client's latest legal battle did not look promising.
After a day of legal arguments at the Supreme Court of Appeal in Bloemfontein, during which prosecutors argued Pistorius should be found guilty of murder and sentenced to 15 years, Mr Roux was speaking to his old courtroom adversary, Gerrie Nel, in Afrikaans.
Mr Roux, who argued that Pistorius had genuinely feared for his life when he opened fire at the door, was overheard saying that he was going to "lose". Moments after the appeal proceedings concluded, Mr Roux's microphone was still broadcasting to a live television feed when he told Mr Nel: "But that I am going to lose is a fact." The context of Mr Roux's remark remains unclear. He did not respond to requests for comment.
Oscar Pistorius trial: The verdict in pictures

Show all 33
When approached by Afrikaans-language Netwerk24, Mr Roux said he could not "remember exactly" what he had to Mr Nel.
Pistorius was convicted of culpable homicide, which is similar to manslaughter, and sentenced to five years in prison for killing Ms Steenkamp. But state prosecutors are seeking to have Pistorius's conviction changed to murder, which carries a minimum tariff of 15 years in prison.
The Supreme Court of Appeal heard arguments that Pistorius could have foreseen he would kill someone when he fired four shots through the door of a locked bathroom cubicle. The state is arguing that the trial judge, Thokozile Masipa, incorrectly interpreted the legal principle of dolus eventualis, which has to do with intent to murder, and ignored crucial circumstantial evidence about Ms Steenkamp's killing.
"The court ignored the most important circumstantial evidence that would make the respondent's version impossible," Mr Nel said.
Justice Eric Leach, one of the five judges hearing the appeal, said it appeared that Judge Masipa had erred in her analysis of dolus eventualis: "The issue was not whether he knew Reeva was in the cubicle. The issue was he knew a person was in the cubicle," he said to Mr Roux.
"She did not make errors in law; she may or may not have committed factual errors," Mr Roux said.
Members of the ruling ANC party's Women's League attended the session and told reporters that Pistorius had been let out too soon and should have his conviction upgraded to murder, which has a minimum 15-year sentence. "We are here for Reeva's family and the state," the League's Gauteng province spokeswoman, Jacqui Mofokeng, said.
Ms Steenkamp's mother June, who last week said she did not want retribution (above), attended the session in Bloemfontein, 250 miles southwest of Johannesburg, but did not make a statement. "The family feels it is inappropriate to comment on this matter while the Appeal Court deliberates," said Anneliese Burgess, the Pistorius family spokeswoman. The athlete was freed two weeks ago in line with sentencing guidelines that say non-dangerous prisoners should spend only a sixth of a custodial sentence behind bars. He has not been seen in public since then and is under house arrest that confines him to his uncle Arnold's home in a wealthy Pretoria suburb for the duration of his sentence.
Register for free to continue reading
Registration is a free and easy way to support our truly independent journalism
By registering, you will also enjoy limited access to Premium articles, exclusive newsletters, commenting, and virtual events with our leading journalists
Already have an account? sign in
Register for free to continue reading
Registration is a free and easy way to support our truly independent journalism
By registering, you will also enjoy limited access to Premium articles, exclusive newsletters, commenting, and virtual events with our leading journalists
Already have an account? sign in
Join our new commenting forum
Join thought-provoking conversations, follow other Independent readers and see their replies