Oscar Pistorius made 'un-evidenced phone call to ex-girlfriend Jenna Edkins' before he killed Reeva Steenkamp, new book claims
The conversation was not included as evidence during his six-month trial because police were apparently unaware it existed, according to book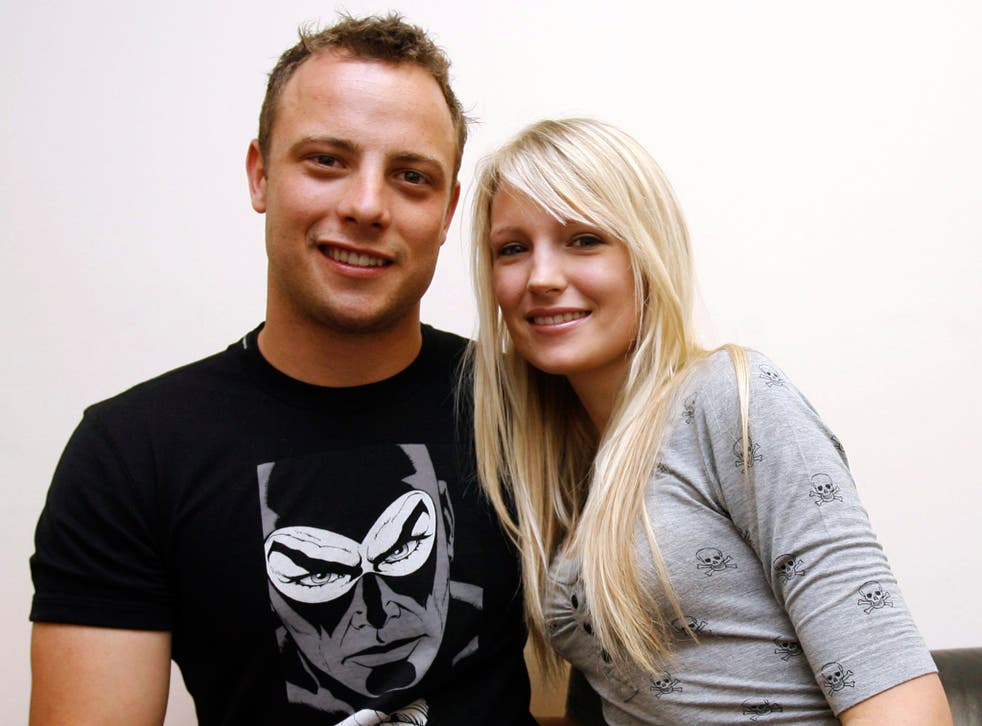 Oscar Pistorius made a private phone call to an ex-girlfriend shortly before he killed Reeva Steenkamp, a new book claims.
The athlete, who was found guilty of culpable homicide but cleared of murder in Pretoria last month, apparently spoke to fellow Olympian Jenna Edkins for nine minutes on Valentine's Day in 2013.
The conversation was not included as evidence during his six-month trial because police were apparently unaware it had ever existed, according to the book.
The number used by Edkins had supposedly been registered in her father's name and was saved in Pistorius' contacts as "Babyshoes".
It has been claimed that officers investigating Steenkamp's death had failed to make the connection between the name "Babyshoes" and Edkins.
Oscar Pistorius: Career in pictures

Show all 34
The phone on which Pistorius called Edkins was one of two handsets, and was apparently removed from the crime scene for almost two weeks before it was handed over to the authorities.
By the time it was given in, its entire call history had allegedly been wiped.
As a result, Edkins was never questioned by the authorities and therefore did not provide a statement.
The apparent addition to Pistorius' story is set to be published in Behind the Door – a book about the trial by two leading journalists on the case, Barry Bateman of Eyewitness News and Mandy Wiener.
According to Bateman, the prosecution has so far declined to comment on how the evidence was missed.
However, The Telegraph reports that a prosecution source has since dismissed the evidence, saying that Judge Thokozile Masipa would have considered the call character evidence and disallowed it.
The Pistorius family said that they "were not aware of any deletions that could be relevant to this trial, or have impacted on this trial".
Pistorius and Edkins apparently enjoyed a turbulent relationship dating back to 2008.
The day after news of Steenkamp's death broke, Edkins posted the following on Twitter:
Pistorius was convicted of culpable homicide – the equivalent of manslaughter – on 12 September.
He is set to be sentenced on 13 October, and faces up to 15 years in jail.
Join our new commenting forum
Join thought-provoking conversations, follow other Independent readers and see their replies