Oscar Pistorius sentencing: Judge Masipa branded an 'embarrassment to the justice system' over six-year sentence
Under South African law, Pistorius could be released under correctional supervision within a year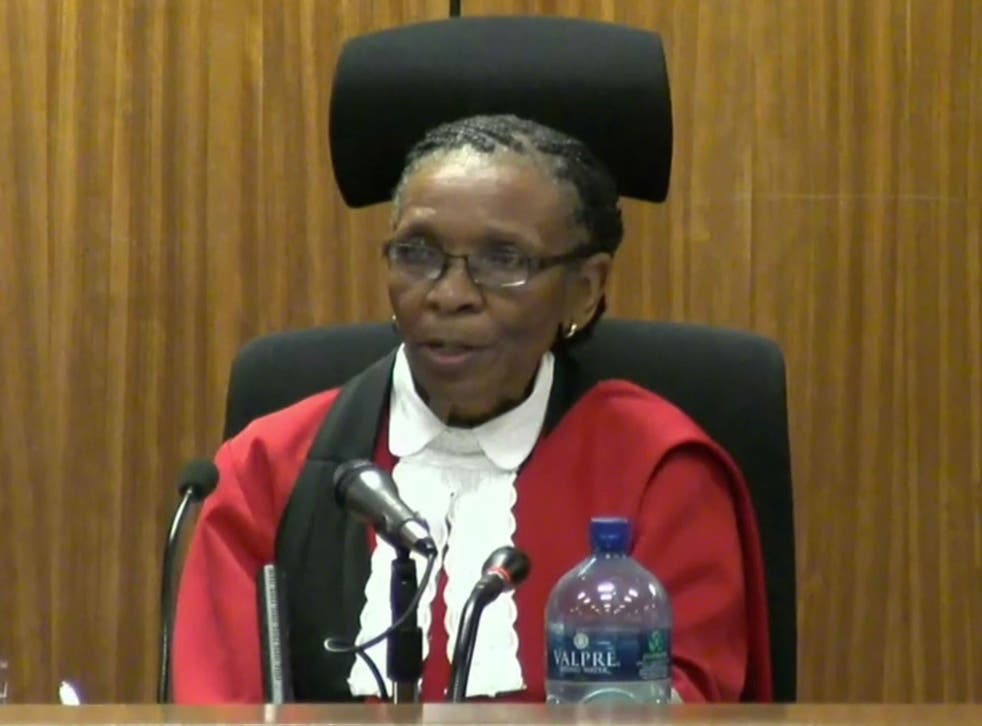 The judge who has sentenced Oscar Pistorius for the murder of his girlfriend Reeva Steenkamp has been branded an "embarrassment to the justice system" by a women's rights group for handing down a six-year sentence for murder.
Judge Thokozile Masipa delivered the short sentence in Pretoria High Court today as the Paralympic gold athlete was told of his fate after his sentence for culpable homicide was upgraded to murder.
Members of the Women's League of the ruling African National Congress (ANCWL), said the sentence handed down by Judge Masipa was insufficient.
Pistorius given six years
"First five years, now six years? She is an embarrassment to the justice system," ANCWL spokeswoman Jacqueline Mofokeng told Reuters. "It is an insult to women in this country."
Pistorius shot Ms Steenkamp four times through a locked bathroom door. He has always maintained he believed she was an intruder.
Indyplus gallery: Oscar Pistorius trial

Show all 53
In her remarks, Judge Masipa said there are a number of aggravating factors when choosing the length of a custodial sentence, but that they are outweighed by mitigating factors such as Pistorius' remorse and rehabilitation.
She highlighted "misperceptions" which emerged through the trial, such as that Pistorius had an argument with Ms Steenkamp on the night of her death.
"Public opinion may be loud and persistent but it can play no role in the decision of this court," Masipa said. "I am of the view that a long term in prison will not serve justice."
Join our new commenting forum
Join thought-provoking conversations, follow other Independent readers and see their replies