Oscar Pistorius latest: Murder verdict means Reeva Steenkamp 'will now be able to rest', family says
The athlete will have his sentence referred back to the original trial court, and faces a 15-year jail term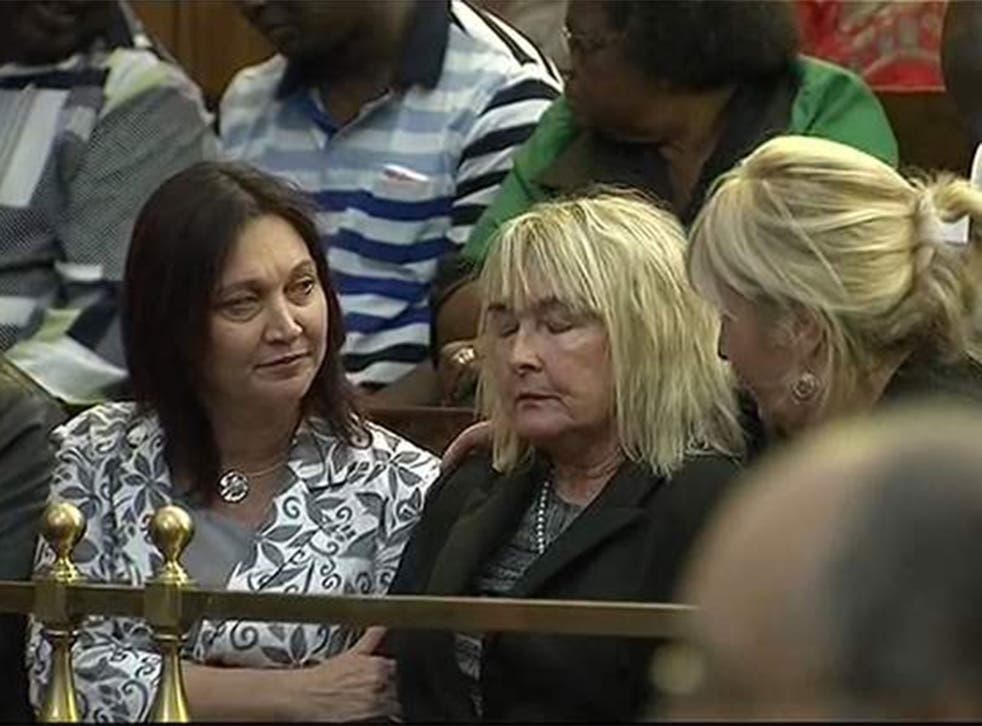 Here are the latest updates:
Original trial court did not correctly apply law on 'dolus eventualis', appeal judge says
And Barry Steenkamp says their daughter will 'now be able to rest'
Verdict hearing began at 9.50am (7.50am GMT) and took 53 minutes
Justice Leach depicts Pistorius as 'a very poor witness' throughout case
Oscar Pistorius has been found guilty of murder, after the South African supreme court overturned his conviction of manslaughter for shooting his girlfriend in 2013.
The disgraced Paralympian and Olympian double amputee killed Reeva Steenkamp in the early morning of Valentine's Day, firing four times into a small locked bathrom cubicle she was inside.
Barry Steenkamp, Reeva's father, said in an emotional interview after the verdict was read out that his daughter "will now be able to rest", adding that he felt justice had finally been done.
Oscar Pistorius trial: The verdict in pictures

Show all 33
Justice Lorimer Leach delivered the unanimous ruling by the five-judge appeals court on Thursday in Bloemfontein, but said the matter of re-sentencing Pistorius would be left to the trial court in Pretoria.
Pistorius could yet appeal to the Constitutional Court of South Africa if he feels his right to a fair trial has been undermined. His family said in a brief statement that they were consulting their lawyers.
For the latest details and coverage of the ruling as it happened, read through the now-closed live blog below.
In summary: How Oscar Pistorius's conviction was dramatically overturned.
Join our new commenting forum
Join thought-provoking conversations, follow other Independent readers and see their replies