Pandora: Dame Judi berates Bale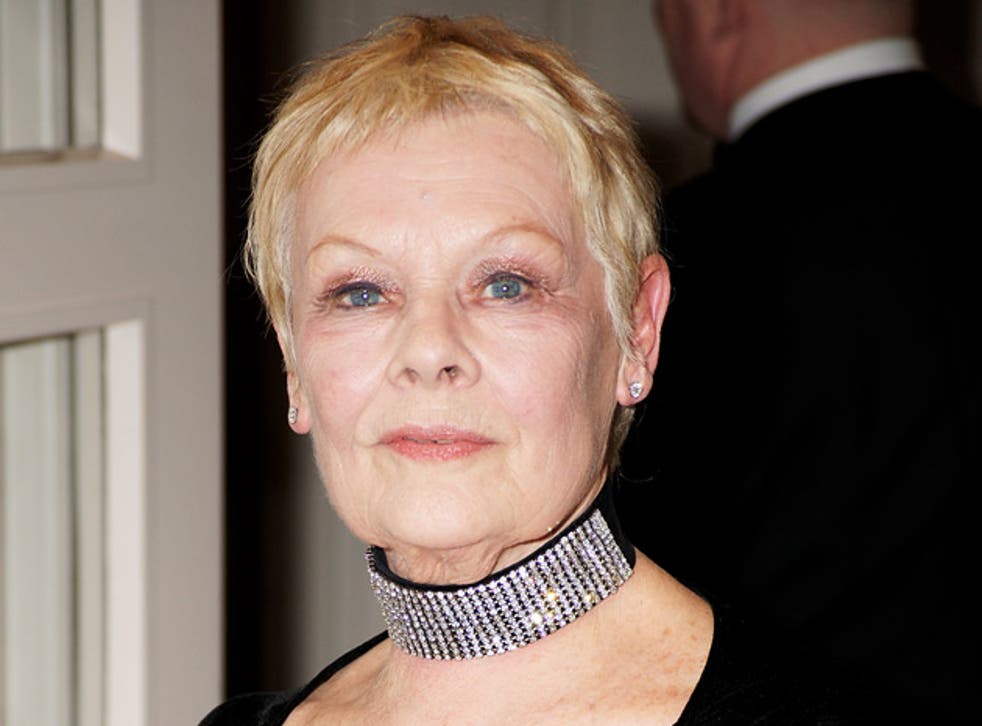 Theatrical legend Dame Judi Dench has little tolerance of tantrum-throwing thesps.
Commenting on Christian Bale's notorious on-set rant – currently doing the rounds on YouTube – she remarks:
"I have never seen a tantrum on a film set. Not ever. Ever. Certainly not while I have been around. I don't think it happens very often."
Michael Winner, however, would beg to differ. During an interview on the Today programme, he insisted that such outbursts were a not uncommon occurrence.
Boyle defends pay for 'Slumdog' children
Danny Boyle is doing his best to dismiss speculation that producers of his hit film Slumdog Millionaire under-paid its child stars. "The figures released are not true at all," he insisted at the Critics' Circle Awards. "The actors were paid very well."
So persistent are the rumours that it has been suggested Boyle is the victim of a smear campaign to prevent him picking up the best film gong at the Oscars. Not only have there been claims that the children were poorly paid, but several Indian critics have accused Boyle of portraying a clichéd idea for western audiences.
"It is sad to see it misreported like that," he added. "We made the film in Bollywood and they have all gone mad over it."
Intriguingly, Boyle also revealed that he hopes one day to return to a career in London's theatreland. "I'd love to do some Shakespeare. It's the ultimate test."
Thatcher keeps her dinner dates
Carol Thatcher's brush with controversy hasn't dented her earning potential on the after-dinner speaking circuit.
The former Prime Minister's daughter, recently banned by the BBC for calling a black tennis player a "golliwog", is a popular booking and can command a one-off fee of anything between £2,500 and £5,000.
Despite the current furore, her employer, the London-based booking agency JLA, insists it has no intention of dispensing with her services, providing demand remains.
"It all depends on whether people still want to use her," says an agency spokesman. "We don't know how they are going to react."
Winslet's wins are a red rag to Kristin
One member of the British film establishment who did not join in the general euphoria over Kate Winslet's double Golden Globe win is Kristin Scott Thomas.
Pandora overheard the statuesque actress criticising the decision to honour the 33-year-old Winslet as both best actress (for Revolutionary Road) and best supporting actress (in The Reader.)
"I just didn't get Kate Winslet as supporting actress at all," complained Scott Thomas, 48.
"I thought the whole thing was rather odd really – it seemed to be incredibly unfair to the other actresses because [Winslet's role] just wasn't a supporting role.
"I don't really think they should have allowed it."
Both stars are up for best actress gongs at this weekend's Bafta Awards. Winslet is the odds-on favourite after receiving two nominations in one category, while Scott Thomas is nominated only for her role in the French film I've Loved You So Long.
It looks like there could be an awkward run-in on the red carpet.
Boris aide is back in Oz
News from Down Under, as we hear that James McGrath, former advisor to Boris Johnson, has found himself a new role in politics. McGrath, who was forced out of his job at City Hall for suggesting Caribbean Londoners "could go if they don't like it here", has been named deputy federal director of Australia's Liberal Party.
Fingers crossed that it goes smoothly. During an interim job in the Maldives, he was forced to hire a bodyguard after being threatened with deportation.
Register for free to continue reading
Registration is a free and easy way to support our truly independent journalism
By registering, you will also enjoy limited access to Premium articles, exclusive newsletters, commenting, and virtual events with our leading journalists
Already have an account? sign in
Register for free to continue reading
Registration is a free and easy way to support our truly independent journalism
By registering, you will also enjoy limited access to Premium articles, exclusive newsletters, commenting, and virtual events with our leading journalists
Already have an account? sign in
Join our new commenting forum
Join thought-provoking conversations, follow other Independent readers and see their replies