Pandora: What's the buzz around IDS?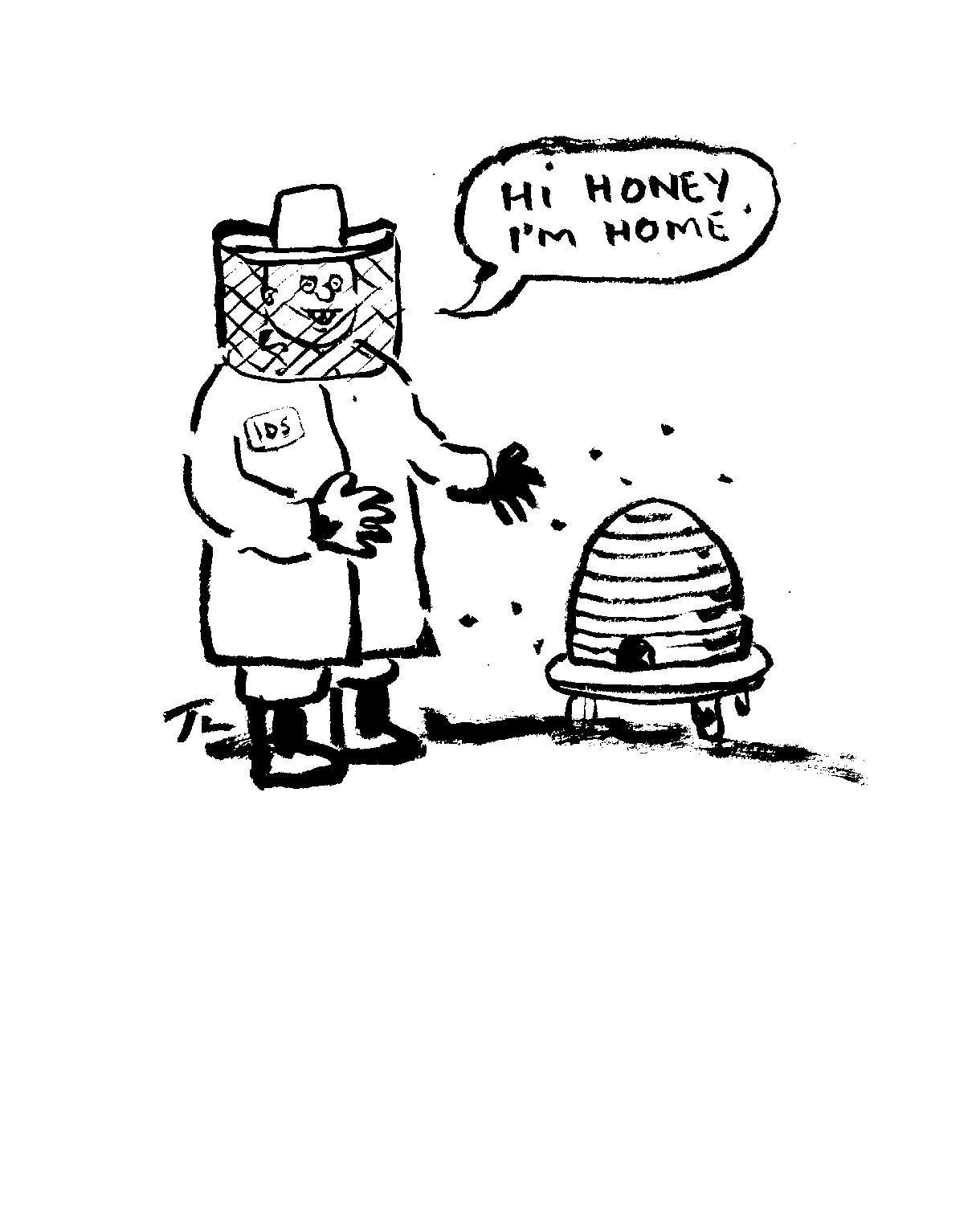 Hear that? Yep, silence. It's the sound of Iain Duncan Smith's bees. The former Conservative leader and self-styled "Quiet Man" of British politics has taken to bee-keeping for relaxation.
Apiculture, as clever types know it, was originally the passion of his wife Betsy. She took up the hobby because of their son's asthma, because of the theory that eating local honey can help minimise allergy to local pollen.
"The Duncan Smiths have their own hives," I am told. "Iain helps out whenever he can and is quite into it, he's not scared. He makes his own honey. It helps him escape from politics and Westminster."
Fawkes escapes Tower – but is electronically tagged
In Britain, hanging, drawing and quartering went the way of the Lada Riva some years ago. Which is just as well for the political blogger "Guido Fawkes", whose determination to be a jabbing cocktail stick in the eardrums of Westminster's elite, by covering their numerous indiscretions, would otherwise see him carted off for some enthusiastic thumb-screwing and a scenic view from a spike on top of London Bridge.
As reported here two weeks ago, police arrested the thirsty Guido – real name Paul Staines, 41 – after catching him with bloodshot eyes and beery breath, drink-driving without insurance in his wife's VW Golf. Yesterday, he narrowly escaped being jailed when he appeared at Tower Bridge Magistrates Court. District Judge Timothy Stone told him he was "fortunate not to be going to prison" and added: "You cannot help yourself, can you? You drink four bottles of wine a week, for a start. Do you realise what a danger you are to the public?"
Staines replied: "I do realise."
He was banned from driving for three years and handed a three-month curfew, which means he must stay indoors between 9pm and 6pm. He will be given a "Peckham Rolex" electronic tag to assist compliance.
His reprieve came from a last-minute administrative fluke: Guido was moved to Court 2 from Court 1, presided over by the notoriously harsh District Judge Shamoon "Judge Dredd" Somjee.
"No late nights for a while," said Staines afterwards. "Imagine me and [alleged illegal quad bike rider] Big Nick Soames sharing a cell; I'd be thirsty and him starving. People would send files inside Madeira cake. We'd scoff the cake and throw away the file."
No Sting in the tale for rainforest gathering
Hang on, man, let me just light the joss sticks... aah, that's better. So: Sting. The middle-aged rocker's presence is demanded by 1,000 Amazonian Indians at a village summit next week to protect Brazil's Xingu River from proposed hydroelectric dams.
A bit random? Not so. Sting was there 19 years ago with Anita Roddick for a similar sitdown to prevent development in the rainforest which is home to the Kayapó tribe. Sting helped make an Oscar-nominated film, and the publicity led the World Bank to withdraw a loan and scupper the project.
The Kayapó say the new dams would destroy their livelihood and have asked Sting and Anita's widower, Gordon, to help. Both have declined – Sting is touring with The Police in the US, his publicist explains. He may run a live video link. Had he gone, mind, he would have been labelled a "green hypocrite" for flying there.
Penn enjoys a cheeky gasper
The actor Sean Penn, who heads the jury at the Cannes Film Festival, busily clings to his lead as Hollywood's cardinal controversialist. Readers may recall his diatribe against George Bush last year, when he told the US president: "We cower as you point your fingers, telling us to support our troops. You and the smarmy pundits in your pocket – those who bathe in the moisture of your soiled and blood-soaked underwear – can take that noise and shove it." Yes.
Now he has again mouthed off about his favourite topic [Bush] – "It's kind of the inane stupidity and absolute evil of it" – and surprised sunburnt hacks by lighting a cigarette during the jury's first press conference, in flagrant disregard for French smoking laws.
Penn has form. In 2006, a Toronto hotel was fined £300 after he lit up during a press conference at the city's film gala.
Problem child
Ahead of next Thursday's Crewe and Nantwich by-election, Tamsin Dunwoody flashes the immigrant card in the battle to replace her late mother, Gwyneth, as constituency MP.
Tamsin says she will "fight to get well-paid, skilled jobs for local people" and "campaign for a sensible approach to immigration that takes account of genuine concerns". One of her leaflets asks voters "what do you think is the biggest problem facing the area?" and offers "immigration" as a tick box.
Her biggest claim – indeed, the reason she was parachuted in from Welsh politics – is that she is a Dunwoody. But what would her dear old ma say?
In November, Gwyneth told MPs of the danger of "deliberately foment[ing] trouble by attacking [foreign] workers ... as though they were not only a wave of invaders who are damaging the economy, but totally unacceptable."
Join our commenting forum
Join thought-provoking conversations, follow other Independent readers and see their replies