Peaches Geldof cause of death: Socialite had taken fatal dose of heroin after years of addiction, inquest concludes
Ms Geldof's husband tells inquest she was an addict who he suspected of lying about drug tests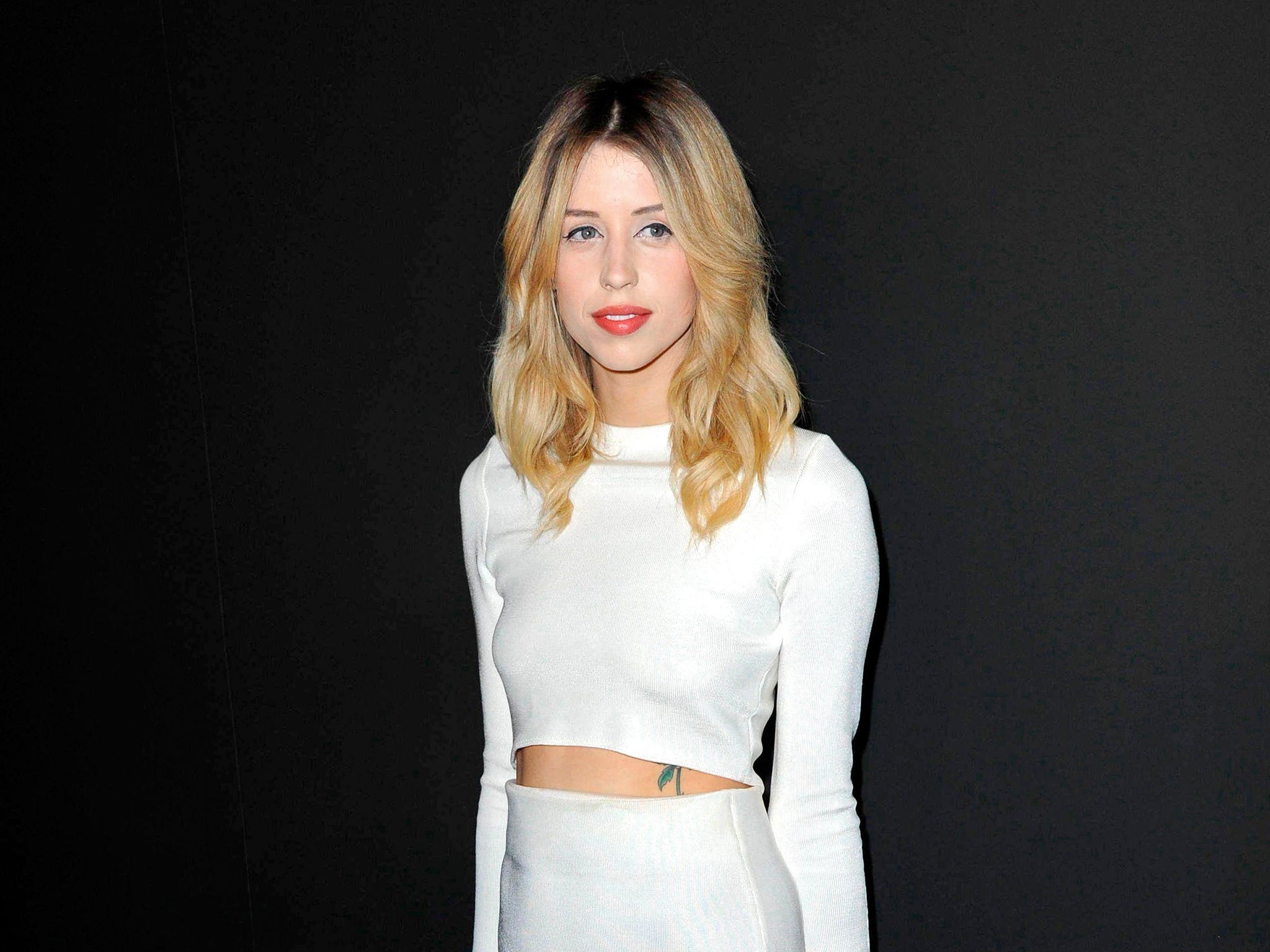 The full extent of Peaches Geldof's addiction to heroin was revealed today at the inquest into her death.
The mother-of-two lied to her husband and hid the drug in the loft of her family home during the months before she died, it was disclosed.
Geldof, 25, was found dead in a spare bedroom surrounded by all the paraphernalia of heroin abuse. She appeared to have taken a massive dose after two years of battling her addiction to the deadly drug, the court heard.
In a bedroom cupboard, police found a £500 bag of heroin with a high purity level of 61 per cent — three times the normal concentration of street drugs.
Returning a verdict of a drug-related death, north-west Kent coroner Roger Hatch said the years Geldof spent overcoming her addiction lowered her tolerance to the drug. What was previously a normal dosage for her turned out to be a fatal overdose.
The model and TV host's husband Thomas Cohen told the Gravesend hearing how he found her body slumped over the bed in the spare room where they sometimes slept with one of their children.
She was declared dead at the house in Wrotham, Kent, in April and her body identified formally by her father Sir Bob Geldof.
Mr Cohen said his wife had been addicted to heroin but had come off it after long treatment and counselling by drug workers.
He said she undertook weekly tests which she insisted were negative — but now, in hindsight, he believed this was untrue.
Peaches Geldof - a life in pictures
Show all 31
Last November she was found to be free of heroin and reducing an intake of substitute methadone.
By February she appeared to be back on drugs, as messages found by Mr Cohen on her mobile proved. When he confronted her, she showed him how she had hidden heroin in the loft. He made her flush it down the toilet.
Since then he would regularly check the loft but found no other evidence of drugs.
The court also heard that Geldof had puncture wounds in her elbow and left hand, indicating injections. The cause of death was given as opiate intoxication.
Referring to Geldof's mother Paula Yates, who died of an overdose in 2000, the coroner said: "It is said history repeats itself but it is not entirely so.
"By November 2013 she (Peaches) had ceased to take heroin after considerable efforts of treatment and counselling. For some reason we shall never know prior to her death she again resorted to using heroin with fatal consequences."
Just hours before her death, Geldof had posted a picture of her and her mother on the internet.
It was reported at the time that she was alone in the house with her 11-month-old son Phaedra by her side when she died.
Kent Police said an investigation into who supplied heroin to Ms Geldof-Cohen is ongoing. No one has been arrested so far.