Penny Lancaster breaks down in tears as she describes being sexually assaulted by a man when she was 12 years old
The model and Strictly Come Dancing contestant also backed female-only tube carriages during her appearence on Loose Women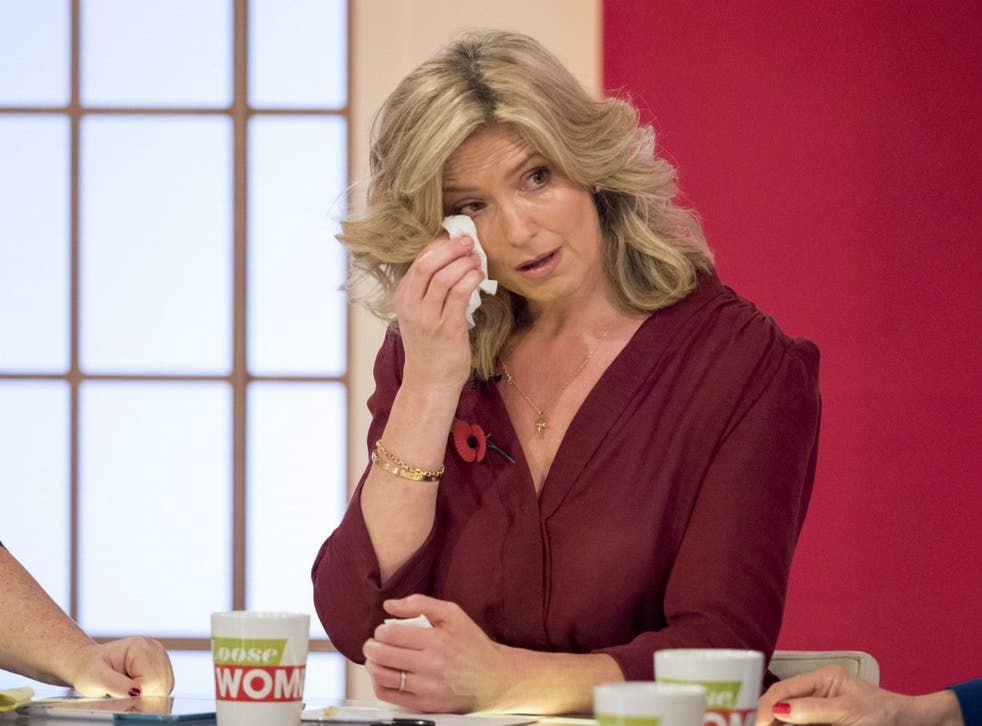 Penny Lancaster broke down in tears during an appearance on Loose Women after describing an incident when she was sexually attacked at the age of 12.
Lancaster said she was walking to school one morning when a man grabbed her and put his hand up her skirt.
She urged parents to collect their children from school and backed plans for women-only tube carriages so women could feel more safe on public transport.
"I had been at choir practice the day before. I was attacked under a subway. Being tall and strong I managed to fight this man off who pulled my skirt and wrestled with me.
"There are a lot of evil men who prey on people and it has nothing to do with what they wear.
"Parents are encouraged to do car pools, going in groups. But children should definitely be advised not to travel alone.
People news in pictures

Show all 18
The panel, which featured regular presenters Coleen Nolan, Sherrie Hewson and Janet Street Porter, were discussing whether dressing differently makes any difference in incidents relating to sexual assault.
It comes after news that a school in Hartlepool wants girls to wear black tights of at least 40 denier with school uniforms in order to "protect them from sex attackers".
But Lancaster said her attack wouldn't have been any different if she had dressed differently.
"It was nothing about the way I looked, I could have been in a short skirt or thick tights, it wouldn't have mattered."
She also agreed with the idea that women-only carriages on the tube, saying a number of her friends had felt unsafe on the London Underground.
"It's very intimidating when you're in close proximity to a man or someone that wants to rub up a bit closer to you, so I think if there was a [female-only] carriage, women could feel safe, then a lot more women would be encouraged to travel."
Join our new commenting forum
Join thought-provoking conversations, follow other Independent readers and see their replies