Piers Morgan on Sony cancelling The Interview: 'Shameful epidemic of cowardice in Hollywood'
The former CNN presenter questions whether the US is able to 'stand up to a bulling, tyrannical threat'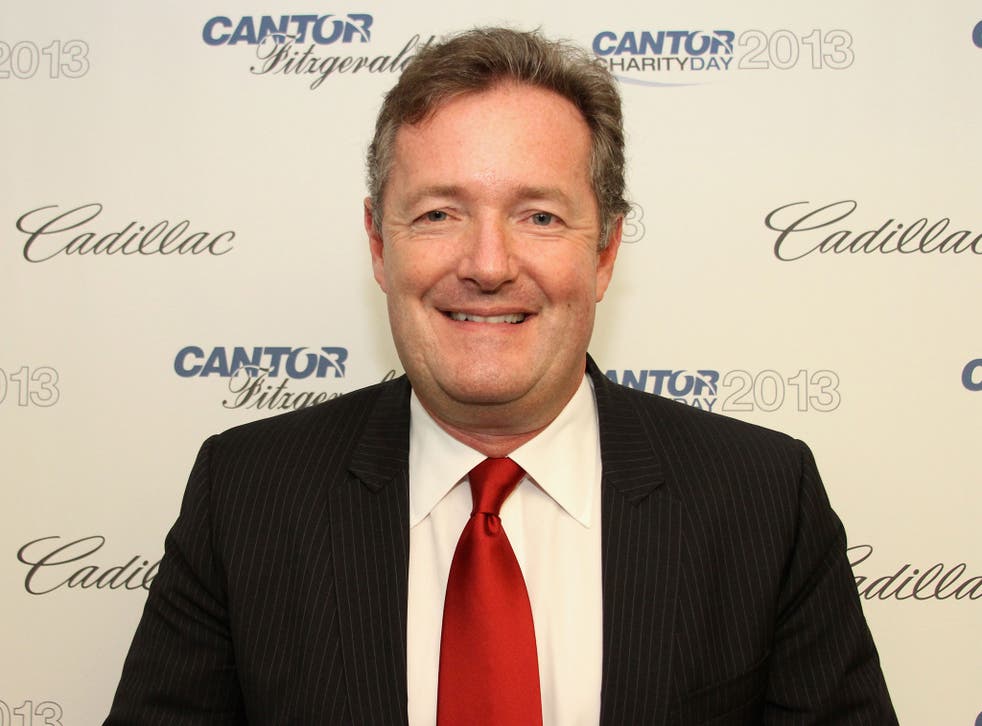 Piers Morgan has said that Hollywood has behaved like a "terrified, cowardly pygmy" by cancelling the film release of The Interview, following terrorist threats.
Sony axed the comedy, made by Seth Rogen, showing the assignation of Kim Jong-Un, following a much-publicised hacking. The attack is thought to be linked to the North Korean government, who warned earlier this year that the film's release would represent "an act of war" that would lead to "merciless" retaliation.
The hackers, who call themselves Guardians of Peace advised cinemagoers to avoid seeing the film.
"We will clearly show it to you at the very time and places The Interview be shown, including the premiere, how bitter fate those who seek fun in terror should be doomed to."
The film's release has since been cancelled and Morgan is not happy.
"What's at stake here is far more serious than the reputations of a few Hollywood players embarrassed by their emails being leaked," he wrote in his Daily Mail column.
Sony Cyber Attack: The Worst Affected In Hollywood

Show all 13
"No, the battleground now has moved to a far bigger playing field, based on this fundamental question: can America stand up to a bullying, possibly tyrannical threat, or not?"
He also called on Hollywood to break its silence and offer Sony support because any studio could be targeted next. The former CNN presenter also asked that Barack Obama "should treat this as a national security threat and act accordingly, or any tin-pot terror group will think they can do this with impunity".
"If it's not Kim Jong-Un at all, but just a nerdy, vengeful Sony employee or ex-employee acting on his or her own, then he/she should be tracked down with the full power of America's substantial intelligence forces and brought to justice," he concluded. "That's the way you deal with threats.
"Not the current humiliating spectacle of the biggest, richest, most powerful entertainment industry on Planet Earth behaving like a terrified, cowardly pygmy."
On Twitter, he described the cancellation as "a shameful epidemic of cowardice sweeping through Hollywood".
George Clooney has released a petition asking for creative freedom, berating Sony for bowing to the threats.
Join our new commenting forum
Join thought-provoking conversations, follow other Independent readers and see their replies