Pope Francis told to cut down on the pasta by Vatican doctors
The task of telling someone living in Italy not to eat pasta is definitely an unenviable one
Roisin O'Connor
Thursday 02 April 2015 15:39 Comments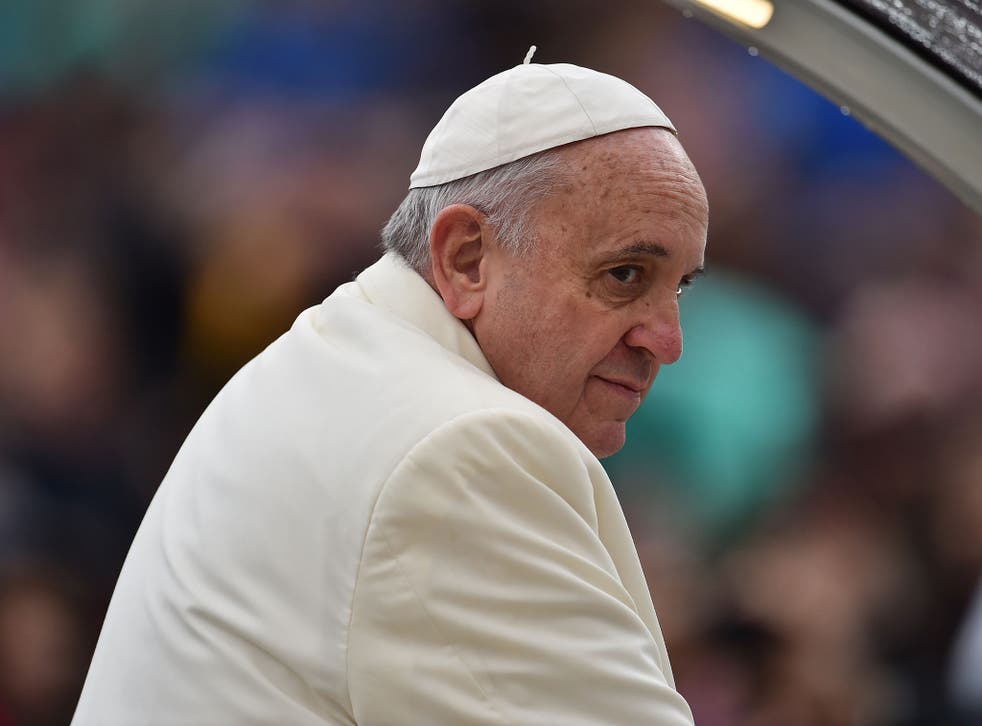 Poor Pope Francis has been told that he needs to eat less pasta after he reportedly put on weight in the space of a few months.
The 78-year-old has been advised to eat pasta no more than twice a week after his robes began to look a little tight, which was blamed on too much spaghetti and not enough exercise.
The unenviable task of telling a man living in Italy that he needs to stop eating pasta was awarded to Vatican doctors.
He recently admitted that the one thing he misses about living a "normal life" is that he is unable to "go for a pizza" without being recognised.
The Pontiff, who celebrated two years of Papal rule last month, gave an interview with Mexican TV station Televista, in which he said he did "not mind" being Pope, but longed for anonymity.
Neapolitan pizzeria owner Enzo Cacialli clearly felt sorry for the Pope, as two weeks later he was filmed jogging alongside the famous Pope-mobile as it passed through Naples and handing the Pontiff a specially created pizza.
Register for free to continue reading
Registration is a free and easy way to support our truly independent journalism
By registering, you will also enjoy limited access to Premium articles, exclusive newsletters, commenting, and virtual events with our leading journalists
Already have an account? sign in
Join our new commenting forum
Join thought-provoking conversations, follow other Independent readers and see their replies