Oprah Winfrey sparks backlash for hopeful comments about Donald Trump's presidency
'I just saw President-elect Trump with President Obama in the White House and it gave me hope ... It felt that he had reached a moment where he was actually humbled by that experience,' says the talk show host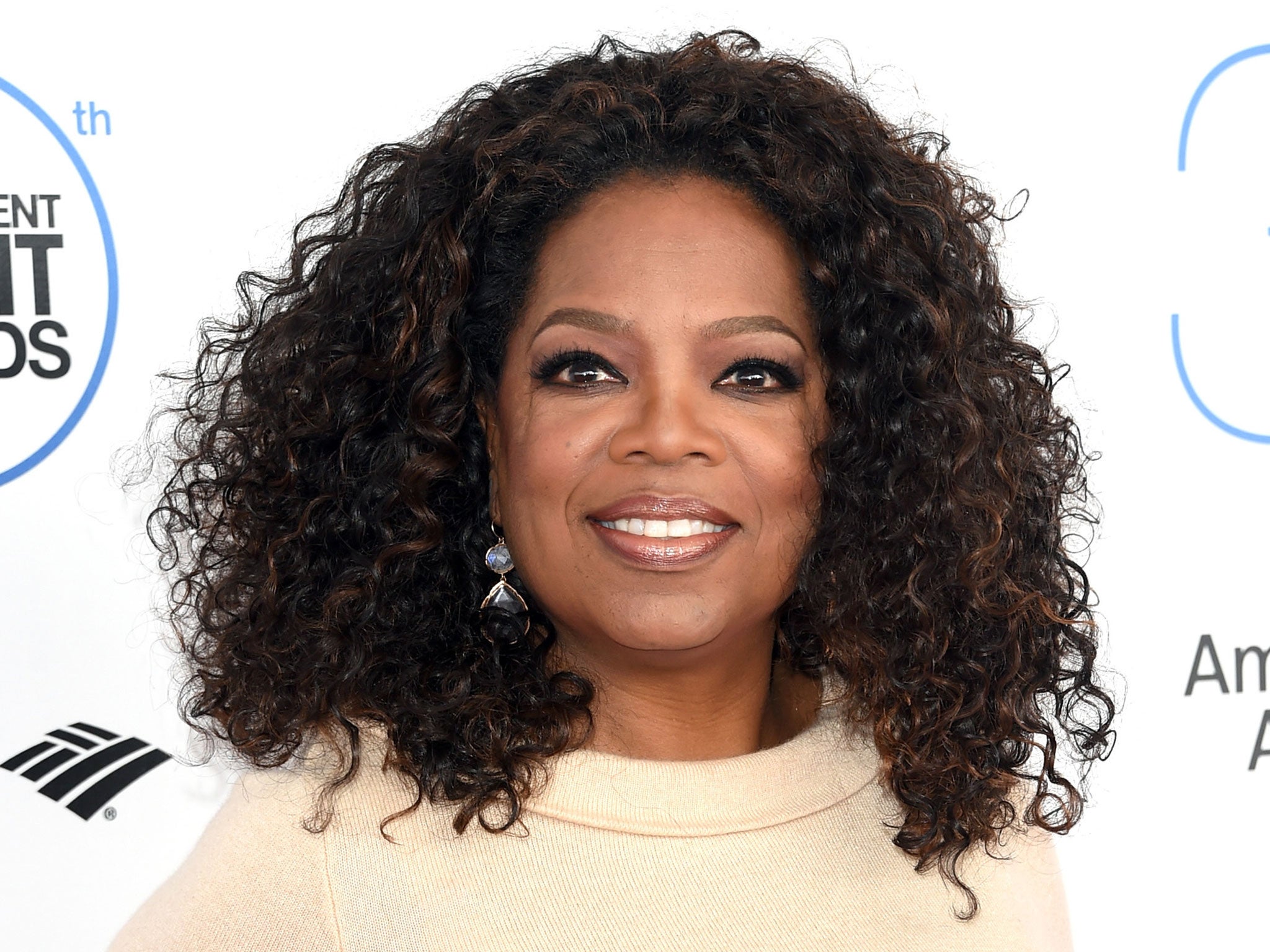 Oprah Winfrey has faced a backlash for her positive remarks about Donald Trump's presidency and her assertion the President-elect has been "humbled" by his shock victory and "hope" lived on.
The talk-show host, who endorsed Hillary Clinton's campaign, shared a photo of the Republican sat with President Barack Obama alongside the caption: "Everybody take a deep breath! Hope lives".
On top of this, Winfrey told Entertainment Tonight that seeing President Obama and Mr Trump together had given her "hope".
"I just saw the two of them together, I will say this: I just saw President-elect Trump with President Obama in the White House and it gave me hope," she said. "To hear President-elect Trump say that he had respect for President Obama, it felt that he had reached a moment where he was actually humbled by that experience."
Winfrey prompted heavy criticism for her comments on Twitter with people accusing her of normalising Mr Trump. A number of high profile figures came forward to rebuke her.
World reaction to President Trump: In pictures
Show all 29
Actor Patton Oswalt tweeted: "Oprah what the f***? This is not one of my favorite things."
Film writer Scott Weinberg said: "I used to have great respect for Oprah. (past tense)"
While Heather Matarazzo wrote: "Oprah, you can take a deep breath and hold it while the rest of us literally fight for our lives right now. #smh."
But Winfrey has now addressed the criticism levied at her and explained she had been wrong to talk about everyone taking a "breath".
"I couldn't breathe after the election," Winfrey told the audience Peltz Theater at the Museum of Tolerance in Beverly Hills.
"My mistake, and this is what I know to be true, is that you can never talk about everybody," she added. "Don't talk about 'What you should do.' You can only speak for yourself. What I should have said was, 'I just took a breath.' What I said was, 'Everybody take a breath - #HopeLives.' I thought to say, Civility Lives - because this was more civil than I expected it to be."
"Not, 'Take a deep breath about… everything.' No. Not at all."
She also said she was not yet ready to say the words "President Trump" or "President-elect Trump" out loud.
Winfrey was a firm supporter of Ms Clinton and insisted she had no plans of joining Mr Trump as his running mate back in June, exclaiming "Donald, I'm with her!" and saying her candidacy was a momentous moment for women. Around the same time she also joked that the rise of Mr Trump had made her feel "really qualified" to be President.
Winfrey is a significant influencer in the US and one estimate predicted that her endorsement of Mr Obama between 2006 and 2008 delivered over a million votes in the 2008 Democratic primary race.
A representative for Winfrey did not immediately respond to request for comment.
Join our commenting forum
Join thought-provoking conversations, follow other Independent readers and see their replies