Prince autopsy reveals singer died from drug overdose, official says
The composer and multi-instrumentalist was found dead in his home near Minneapolis in April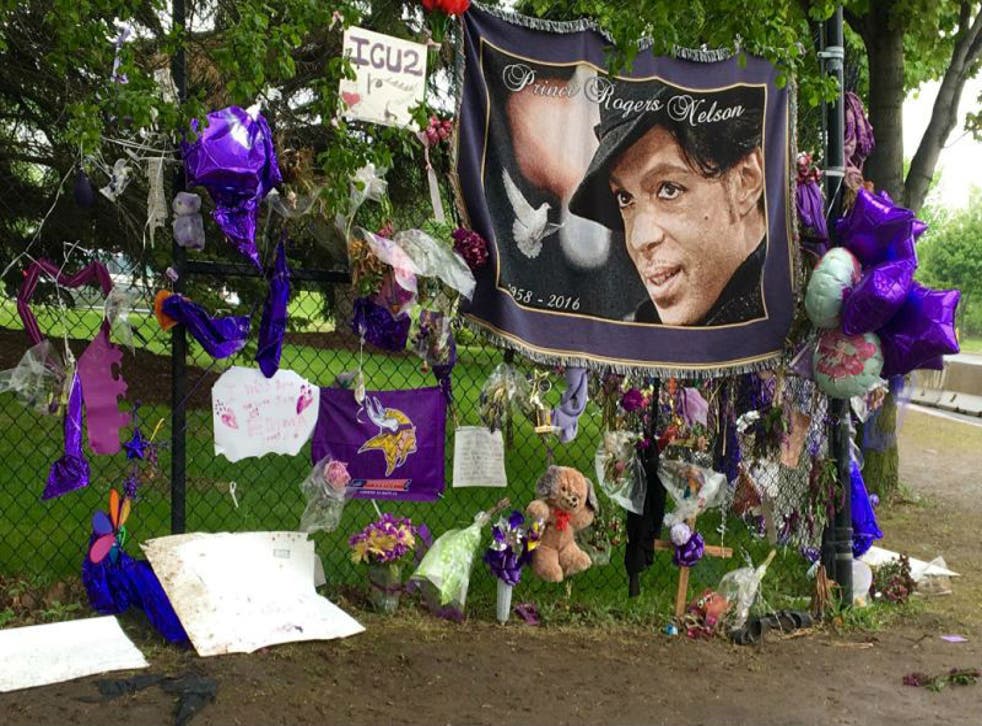 Ever since Prince was found dead in his Minnesota home in April, jolting fans around the world into mourning and admiration, speculation has swirled as to the cause of his death.
On Thursday, it was reported that tests had confirmed he had died as the result of an opioid overdose, something that many had expected.
The Associated Press said test results that it had seen, showed the 57-year-old, found dead on 21 April, had the drugs in his system.
In the the weeks following his death, it was widely reported the musician and composer had been abusing painkillers. It was also reported Prince was scheduled to meet with an addiction specialist doctor on 22 April.
The findings confirm suspicions that opioids played a role in the musician's passing. After he died, authorities began reviewing whether an overdose was to blame and whether he had been prescribed drugs in the preceding weeks, the news agency said.
Prince's 'Purple Rain' Jacket Could Sell for $100,000 at Auction
The passing of a man whose death sparked tributes and an outpouring of sadness in almost every part of the world, came less than a week after his plane made an emergency stop in Moline, Illinois, for medical treatment as he was returning from a concert in Atlanta. He was was found unconscious on the plane, and first responders gave him a shot of Narcan, an antidote used in suspected opioid overdoses, according to reports that followed his death.
Prince - A Life in Pictures

Show all 10
Three investigations are currently underway, one by the Carver County Sheriff's Office, another by the US Attorney's Office in Minnesota and the third by the federal Drug Enforcement Administration.
Dr Michael Todd Schulenberg, a family practitioner, treated Prince twice in the weeks before his death and told investigators he prescribed medications for the singer. The medications were not specified in a search warrant for the Minnesota hospital that employed Mr Schulenberg at the time.
Mr Schulenberg saw Prince on 7 April and 20 April, the day before his death. Mr Schulenberg's lawyer has declined to comment on the case.
Dr Howard Kornfeld, a California-based addiction specialist, was asked by Prince's representatives on 20 April to help the singer.
The doctor sent his son on an overnight flight that night, and his son, Andrew, was among the people who found Prince's unresponsive body the next morning, according to Mr Kornfeld's lawyer, William Mauzy.
Join our new commenting forum
Join thought-provoking conversations, follow other Independent readers and see their replies