Prince cause of death investigation continues amid reports the star used same painkiller as Michael Jackson
Authorities said Prince's body had no signs of violence and there was nothing to suggest suicide
Samuel Osborne
Saturday 23 April 2016 15:16 Comments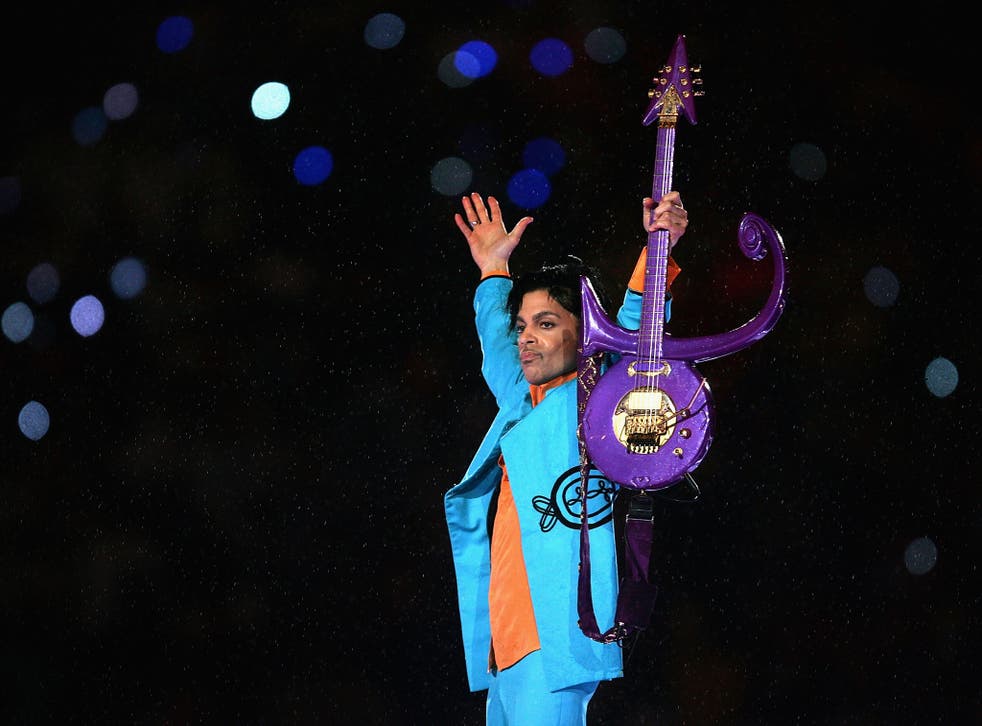 Prince's cousin has said the musician had decided not to use drugs and alcohol when he was young and appeared "perfectly healthy" before his unexpected death at the age of 57.
Questions have been raised following Prince's death about whether he was hiding serious health problems from his fans.
And there were also unconfirmed reports that he may have taken an overdose of the same painkiller used by Michael Jackson – although the authorities pointed out that medics who went to treat him had not used an overdose medicine.
Chazz Smith, Prince's cousin, said he could not comment on reports about Prince's health and would not say when he last saw the star.
"I can tell you this: what I know is that he was perfectly healthy," said Mr Smith, who formed a band with Prince when they were children.
He said Prince swore off drugs and alcohol as a kid, and the group they played with saw a lot of music greats fall, so "we decided to never get into that stuff, and no one did".
Prince cancelled a series of shows and was reportedly taken to hospital after an emergency plane landing in the weeks before his death.
A spokesman for the star said he had been suffering from flu after his jet made an emergency landing on the morning of 15 April.
The celebrated artist was scheduled to perform a series of surprise shows in St Louis earlier this week, but they were cancelled last week due to health concerns.
Prince - A Life in Pictures

Show all 10
Prince was found in an unresponsive state late on Thursday morning in a lift on the first floor of his home.
Emergency service personnel performed CPR, but were unable to revive him.
"Yes, it's Prince," an unidentified male caller told emergency services, according to a transcript of the 911 call.
Prince was pronounced dead at the scene.
Confirming his death, his publicist said: "There are no further details as to the cause of death at this time."
Stars pay tribute to Prince
Carver County Sheriff Jim Olson said Prince's body had no signs of violence and there was nothing to suggest suicide.
An autopsy was completed on Friday, though the medical examiner's office says it won't release the findings until they have all the details. Spokeswoman Martha Weaver said she expected the process would take "several days" while "the results of a full toxicology scan could likely take weeks".
Prince's body was handed over to his family following the four-hour post-mortem.
Sheriff Olson and Ms Weaver refused to say whether any prescription drugs were taken from Prince's home after his death, and refused to discuss reports by celebrity news website TMZ that the musician suffered a drug overdose less than a week before he died.
Citing unidentified sources, TMZ said Prince was treated for an overdose of Percocet – the same painkiller used by the late Michael Jackson – while traveling home from Atlanta last week.
Sheriff Olson also said that emergency workers did not administer Narcan – a drug they carry to counteract drug overdoses.
He promised to fully investigate the death, saying: "This is certainly a big event internationally and nationally and I can tell you that we are going to leave no stone unturned on this and make sure the public knows what happened."
Additional reporting by Associated Press
Register for free to continue reading
Registration is a free and easy way to support our truly independent journalism
By registering, you will also enjoy limited access to Premium articles, exclusive newsletters, commenting, and virtual events with our leading journalists
Already have an account? sign in
Register for free to continue reading
Registration is a free and easy way to support our truly independent journalism
By registering, you will also enjoy limited access to Premium articles, exclusive newsletters, commenting, and virtual events with our leading journalists
Already have an account? sign in
Join our new commenting forum
Join thought-provoking conversations, follow other Independent readers and see their replies