The Independent's journalism is supported by our readers. When you purchase through links on our site, we may earn commission.
Prince Charles: I use homeopathy on my cows and sheep
The Prince of Wales said he was concerned by the use of antibiotics in commercial farming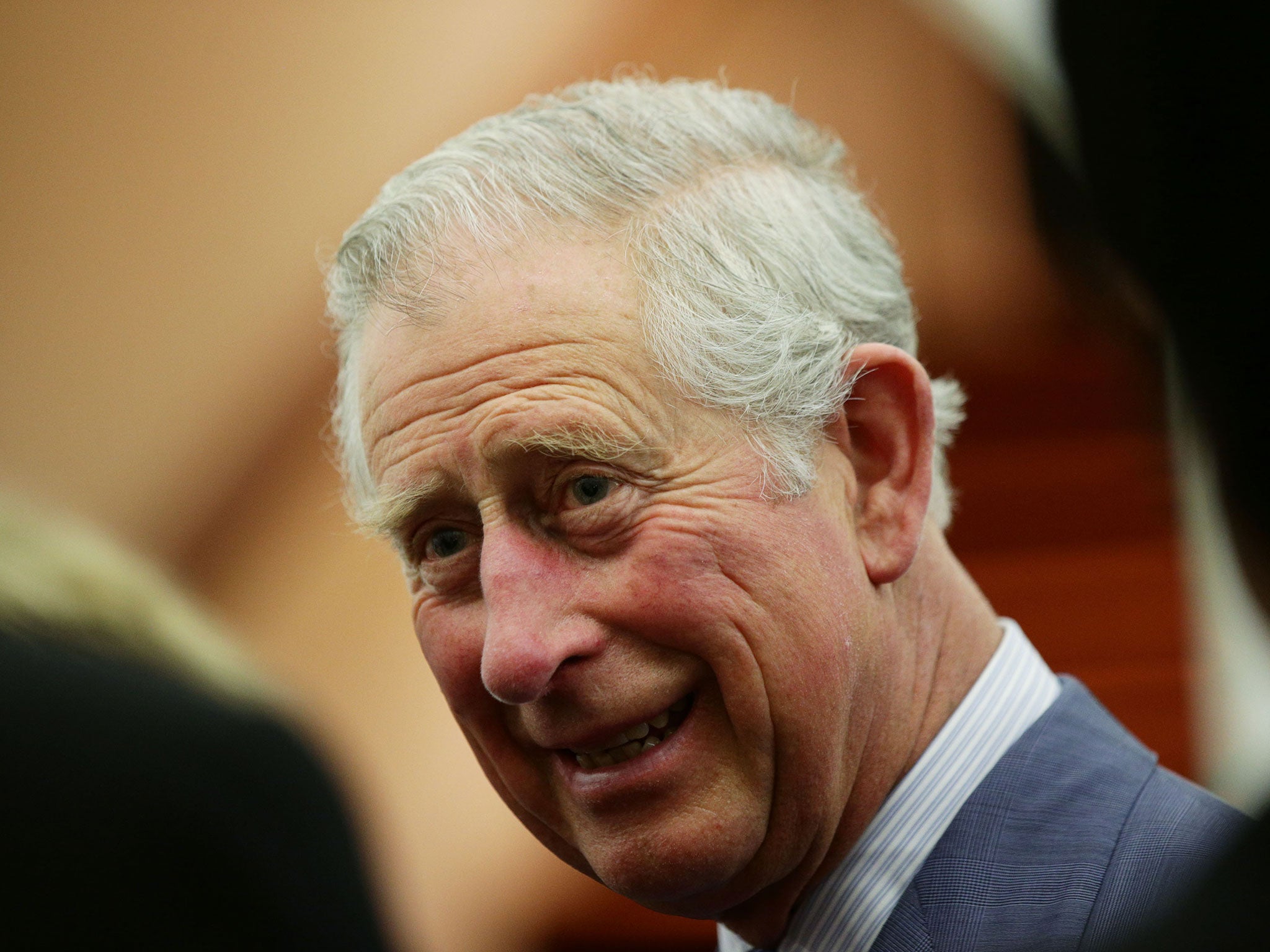 The Prince of Wales is using homeopathy on animals at his organic farm to "go with the grain of nature".
Speaking at a summit on antibiotic resistance, Prince Charles said he was attempting to reduce reliance on the drugs, as well as pesticides, fertiliser and other chemicals.
He told delegates gathered at The Royal Society in London that the issue was one of "long-standing and acute concern" for him.
"It was one of the reasons I converted my farming operation to an organic, or agro-ecological, system over 30 years ago, and why incidentally we have been successfully using homeopathic - yes, homeopathic - treatments for my cattle and sheep as part of a programme to reduce the use of antibiotics," he added.
The NHS says homeopathy, which uses highly diluted substances to cause the body to heal itself in the belief that "like cures like", is based on "scientifically implausible" principles and performs no better than placebos.
But at least two NHS hospitals provide homeopathic treatments, as do many GP surgeries and private practices.
Prince Charles claimed the practice worked on his livestock and was critical of the use of drugs in commercial farming.
"I find it difficult to understand how we can continue to allow most of the antibiotics in farming, many of which are also used in human medicine, to be administered to healthy animals," he said.
"This practice could, as some have pointed out, be described as a cheap form of insurance.
In pictures: Prince Charles through the years
Show all 50
"Could we not devise more effective systems where we reserve antibiotics for treating animals where the use is fully justified by the seriousness of the illness?
"Would we, I wonder, advise adding antibiotics to our own food or water on a daily basis, just in case we became ill?"
A report commissioned by the Government last year raised concern over the "unnecessary use" of antimicrobials in agriculture.
It found that the level of the drugs used in food production globally is at least as large as that used by humans and will increase, driving increases resistance in livestock and possibly those consuming them.
Researchers said most antibiotic use in animals is not as treatment but in attempts at prevention among healthy animals, and to speed up their weight gain.
"In terms of animal welfare and food production, though excessive and inappropriate use of antibiotics is undoubtedly a problem in many areas," the report said.
Antibiotics crisis is global
"Some last-resort antibiotics for humans are being used extensively in animals, with no replacements as of yet on the way."
The overuse of antibiotics around the world is believed to be accelerating the mutation and spread of resistant bacteria, severely reducing the effectiveness of the drugs that transformed medicine when discovered nearly 90 years ago.
A doctor in Thailand warned of an impending global crisis and the "collapse of the modern medical system" in an interview with Sky News on Thursday, saying she was watching children die from infections that had recently been treatable.
Calling for "urgent and coherent" action Prince Charles, said antibiotics should not be sold or prescribed to people who would recover from minor infections with "patience".
"I have enormous sympathy for those engaged in the vital task of ensuring that, as the world population continues to increase unsustainably and travel becomes easier, antibiotics retain their ability to overcome disease," he said.
"It must be incredibly frustrating to witness the fact that, as has been pointed out by many authorities, antibiotics have too often simply acted as a substitute for basic hygiene, or as it would seem, as a way of placating a patient who has a viral infection or who actually needs little more than patience to allow a minor bacterial infection to resolve itself."
Join our commenting forum
Join thought-provoking conversations, follow other Independent readers and see their replies