Prince Harry repairs family's TV in Chile so they could watch the World Cup game against Brazil
The fourth in line to the throne visited a slum outside former capital Valparaiso during his official trip to the country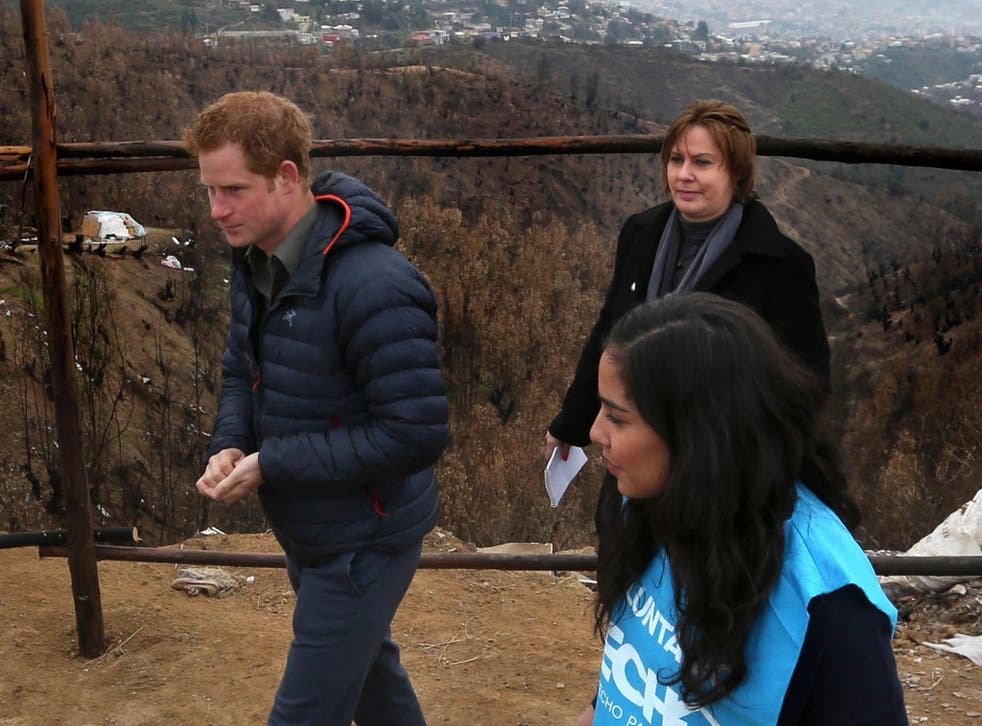 Prince Harry proved his skills as a handyman when he fixed the TV of a Chilean family hoping to watch the World Cup.
The fourth in line to the throne, who was visiting a slum just outside the former capital of Valparaiso, repaired the electronic device just in time for the clash between Brazil and Chile on Saturday.
Prince Harry was in the village of El Vergel, which is being rebuilt following a devastating forest fire in April, when he came across the malfunctioning television in the home of Coca Perez, 50, and her teenage son and daughter The Telegraph reported.
"He looked at it and he started to fiddle with the cable," Mrs Perez told the newspaper.
"He managed to get it working so we could watch Chile playing Brazil later. Now I can tell everyone that Prince Harry is my TV repair man!"
Charity Techo is helping the villagers to build new homes, after 90 per cent were destroyed in the fire that resulted in 15 deaths - although none in El Vergel - and touched the lives of 10,000 people.
Prince Harry was shown around the slum, where portable toilets and communal water tanks have been recently installed as the humanitarian efforts continue.
Speaking to Mrs Perez, he said: "The worst seems to be over and now it's just a case of waiting."
And she replied: "We just have to wait and be patient. We have no choice."
The Prince met a number of other families during his stay and also visited the 11th Fire Company, which was set up by British immigrants in Chile.
Prince Harry has been on an official visit to Brazil and Chile that concludes today.
Join our new commenting forum
Join thought-provoking conversations, follow other Independent readers and see their replies