Anne Rice: The Interview with the Vampire novelist on her daughter's death, living through her own funeral and the dangers of Oxford
The Interview with the Vampire author on how vampires are the best metaphor for the human condition and more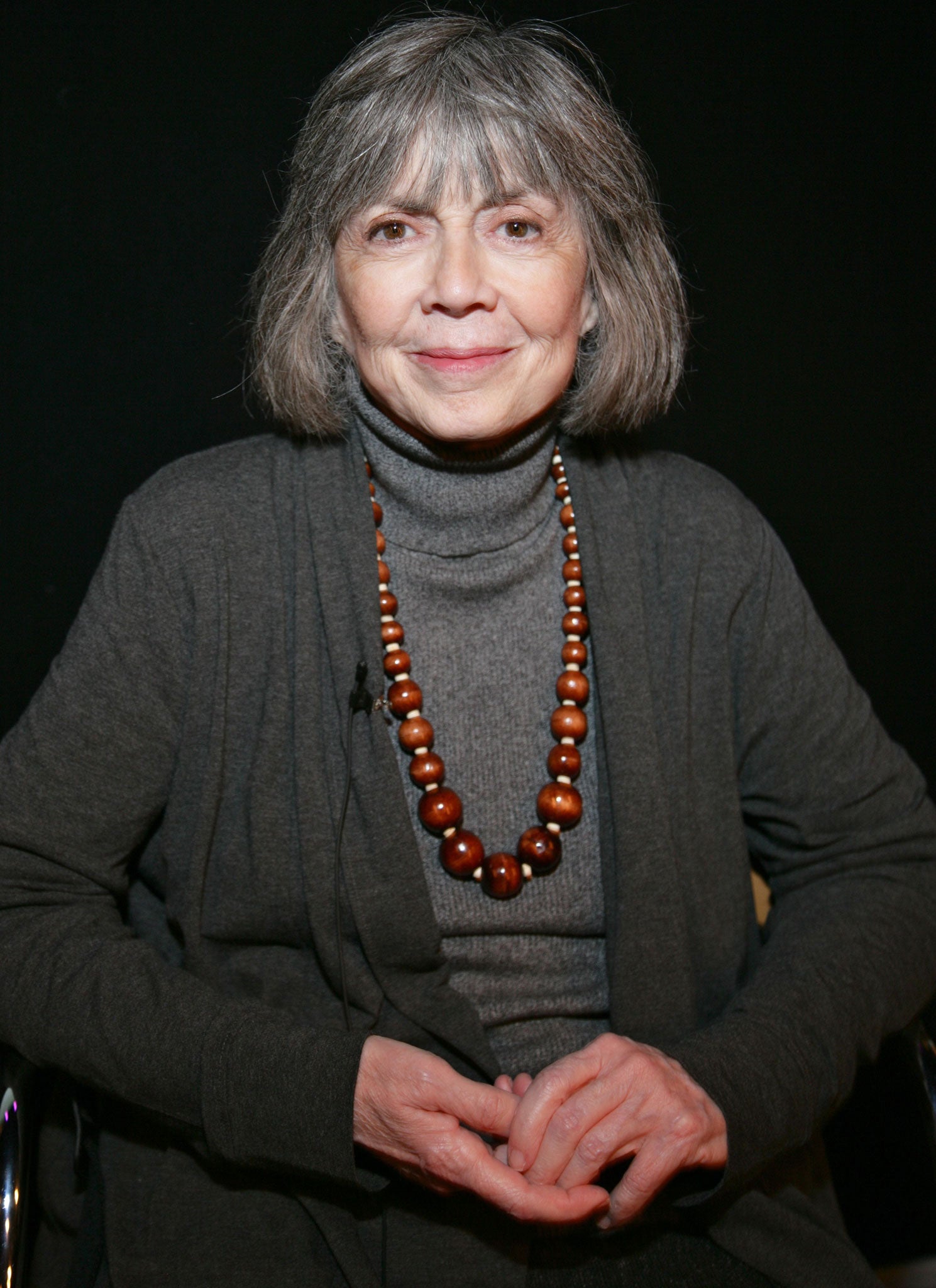 I was a sad, broken and despairing atheist when I wrote 'Interview with the Vampire' [in 1973, after the death of her daughter from leukaemia]. I pitched myself into writing and made up a story about vampires. I didn't know it at the time but it was all about my daughter, the loss of her and the need to go on living when faith is shattered. But the lights do come back on, no matter how dark it seems, and I'm sensitive now, more than ever, to the beauty of the world – and more resigned to living with cosmic uncertainty.
Vampires are the best metaphor for the human condition Here you have a monster with a soul that's immortal, yet in a biological body. It's a metaphor for us, as it's very difficult to realise that we are going to die, and day to day we have to think and move as though we are immortal. A vampire like Lestat in Interview… is perfect for that because he transcends time – yet he can be destroyed, go mad and suffer; it's intensely about the human dilemma.
As writers we live in dread of our work being butchered on film But the opposite happened with the adaptation of Interview… [starring Brad Pitt and Tom Cruise]. I was lucky I had [The Crying Game director] Neil Jordan, and the movie was incredibly faithful to the book.
I don't feel comfortable with any gender identity Which is why I write about characters that transcend gender. It's all about outsiders, who are told they are damned and condemned but, rather than linger in the shadows, they refuse to accept that. From the beginning, some of my most wonderful fans and the most penetrating reviews of my books have been from the gay community.
I've had my own jazz funeral When I lived in New Orleans I owned a beautiful coffin which I used to be carried in to book signings, and I'd pop out of it to sign the books. The most memorable was when I was driven in an old-fashioned glass hearse, with a bunch of musicians from the French Quarter alongside. I lay in my coffin listening to this mournful Dixieland jazz and feeling every jostle and bump along the way; it was a wonderful experience.
I have no faith in religious institutions I investigated Christian institutions for 12 years and tried hard to be a believing Christian, but I had to leave. I have a great devotion to Jesus Christ but the theological doctrines that troubled me – Original Sin, atonement theory – I found to have no foundation in scripture.
Many American Christians are so pessimistic about our culture Many I speak to are convinced that we live in a broken society and everything is going to hell in a handbasket. I find it hard to understand why they bother to even enter into a debate. I'm an optimist and a progressive liberal: I believe we can make the world better. You can meet people in the marketplace of ideas and persuade them through reason. But they believe that law is revealed by God and the world is going to hell as people won't listen.
I can't help but think that Oxford is the most dangerous place in the world I was a huge fan of [Oxford-based] Inspector Morse and I love watching [spin-off] Lewis and Endeavour [a prequel portraying Morse as a young man]. I like the richness of the writing; the portraits of people which made it more than a whodunit. But despite all those homicides, I'd love to visit Oxford next year and experience the atmosphere.
Anne Rice, 73, is an American author best known for her long-running series 'The Vampire Chronicles'. The latest, 'Prince Lestat', is out now (£18.99, Chatto & Windus)
Join our commenting forum
Join thought-provoking conversations, follow other Independent readers and see their replies