Dame Harriet Walter: The actress on learning what it is to age, plastic surgery, and her unease at being honoured by the establishment
Walter has won Olivier, Evening Standard and Tony awards for her performances with the RSC and in the West End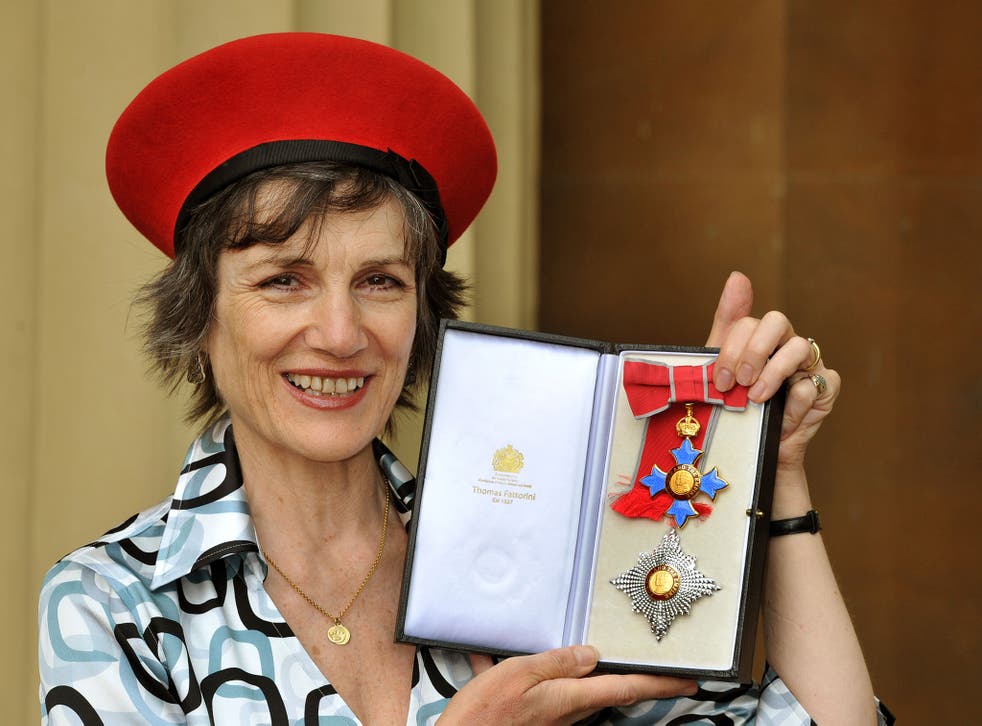 When you get older, love becomes much simpler You weather the storms. You've been through a lot, you know what you're looking for, and you're more tolerant – you're not expecting perfection.
Twenty years ago, I thought feminism was dead I really don't think it is now. There's an awareness and an ambition to change things that's very healthy, inspiring and encouraging. What's even more encouraging is that it's existing very naturally among a lot of young men.
An all-female Shakespeare play is quite the gesture Phyllida Lloyd came up with the idea of [setting Julius Caesar and Henry IV Parts I and II in] a female prison. By putting the sort of population that might be in prison on stage – all these women, all different sizes, colours, different regional accents – you're saying that all these people are allowed to use [Shakespeare], speak it, express themselves through it.
A very large proportion of women in prisons have committed very petty crimes Mostly they're associated with addiction or mental illness, things that should be treated in a completely different environment. If you put a woman in prison, four or five members of her family are punished: the family breaks up, the problem multiplies. You create more social disorder, and down the line taxpayers have to pay. We have to put pressure on governments to change sentencing: it costs us much more to put people in prison, if you take the long view.
I'm still a functioning, complex human being who happens to be a woman of a certain age Yet my concerns and interests are just not, seemingly, of any interest to most writers – and that is very frustrating. Women of my age, with all their stories and their wisdom and their humour, they're still on an adventure – you don't pack it in at 50. You still have trials and tribulations and relationships until the day you drop.
Women of all walks of life have an inspirational message in their face So when I got an exhibition together of photographs of older women, which became a book, Facing It, I wanted to be realistic about getting old. I don't want to be young any more; I want to find out what it's like to be old – and to like being old. You can improve your looks with plastic surgery, but eventually people look so fake it's almost not them any more. Much as I can see a lot of faults in my face, it's my face.
We are now so aware, 24/7, of what's going on in the world, and how unfair it is, that it's hard to get up in the morning and think your life is meaningful You have an awareness of your privilege, yet what can you do, unless you are prepared to go and work for Médecins Sans Frontières? Even doing that can be seen as an indulgence, just to appease your conscience: yet I would rather people had a conscience than didn't…
I had qualms about becoming a Dame It feels a bit scary: am I becoming a figure of the establishment? But there are still many fewer Dames than Sirs, and that's because – certainly in theatre – there are many fewer women who can sustain a career to the point where they can be named a dame, and that's not through lack of talent. It was a slightly political gesture [for me], saying, "Let's beef up the dames!"
Dame Harriet Walter, 64, is an actress living in London. She has won Olivier, Evening Standard and Tony awards for her performances with the RSC and in the West End; recently, she played Brutus and King Henry IV in two all-female Shakespeare plays at the Donmar Warehouse. She stars in 'Boa', alongside her husband Guy Paul, at Trafalgar Studios, London SW1, from Thursday to 7 March
Join our new commenting forum
Join thought-provoking conversations, follow other Independent readers and see their replies