First person: 'I lost a £3m winning lottery ticket'
Martyn Tott, 4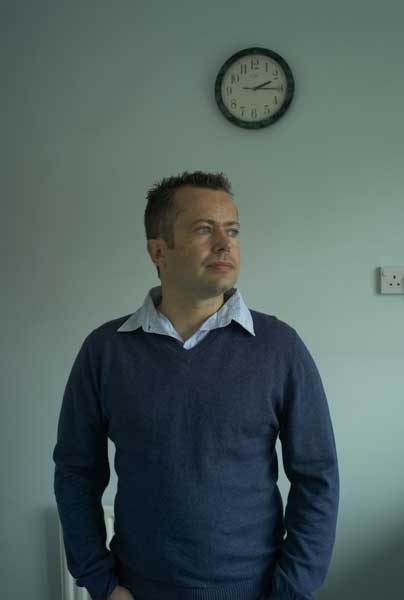 It was Monday 5 March, 2001. My wife Kay and I had just got in from work, switched on the TV and sat down with a cup of tea. Little did I know it at the time, but the next few moments would change the course of my life. Camelot was appealing for the holders of the biggest unclaimed lottery jackpot to date – £3m – to come forward, before the 180-day claim period expired. As the numbers flashed up on the screen, we both screamed. It was the same set of numbers we'd had every week since the lottery began.
I felt like I was going to explode – the wave of elation was profound. You think: "I've done it" and millions of possibilities start to ricochet around your brain – yachts, cars, houses. The only trouble was, we didn't have the ticket. We turned the house over looking for it. We checked the linings of coats, moved furniture, even had the floorboards up. But it was to no avail: we'd lost it.
We phoned Camelot immediately and after providing them with the time and date of purchase they began to take us seriously. We later found there had been 150 hoax claims. As promised, Camelot's head of security arrived the next day and interviewed us. Although he said we'd convinced him, he told us not to get our hopes up as we were outside the 30-day time limit on claims for lost tickets. As he left, he told us to expect a call the next day.
Against my best efforts, I mentally started to spend the money straight away. They kept us waiting for six weeks, swearing us to secrecy while they explored the possibility of using their discretionary power to pay out. Then on a wet Friday, the head of security turned up at our door accompanied by a small woman in blue. He told us they weren't going to pay out the money, and introduced us to the woman. She was a counsellor. After some harsh words, Kay broke down and I asked them to leave. It was like this door to a new life, which had been left ajar for those weeks, had now been slammed shut. We were both completely deflated. But I wasn't planning to give up so easily, so I called Max Clifford's office and we approached the press. I thought the story would get some attention, but I didn't realise how much. Before we knew it we were not just on the front pages but on the TV and radio, too; we even had Oprah Winfrey call us at one point. We'd hoped to get some attention for our case and convince the public, but I must admit to being surprised when Chris Smith, the then Culture Secretary and minister responsible for the National Lottery, backed our cause on Newsnight.
Despite this, Camelot didn't budge, saying it would be acting outside the rule structure to pay out. Then, out of the blue, a syndicate from Dudley contacted us. They had been in the exact same situation and Camelot had paid out their winnings without demur. My resignation turned to anger. It later transpired that there were 118 other such cases. By this time, it had become too much for Kay who just wanted to get on with her life, and we split up at the end of 2001.
By now I was seized with the injustice of it all and began to look to the courts. I wanted to hear someone impartial tell me whether we deserved the cash. So began five years of legal action, which proved fruitless. After this final throw of the dice, my life took many twists and turns as I sought to settle back into normal life: I moved to America, found God, joined a cult, lost God again and then found my true vocation, writing. When I look back I wouldn't change anything, it has brought me to where I am today, and now I'm truly happy. I've had quite a ride for the price of a one pound ticket.
Martyn Tott's novel 'Six Magic Numbers' is available from Amazon. Visit martyntott.co.uk to hear a sample chapter
Join our commenting forum
Join thought-provoking conversations, follow other Independent readers and see their replies