Hans Ulrich Obrist interview: The globe-trotting curator on skipping sleep, the ritual of running and why the internet is good for art
Obrist is co-director at London's Serpentine Gallery and author of 'Lives of the Artists, Lives of the Architects'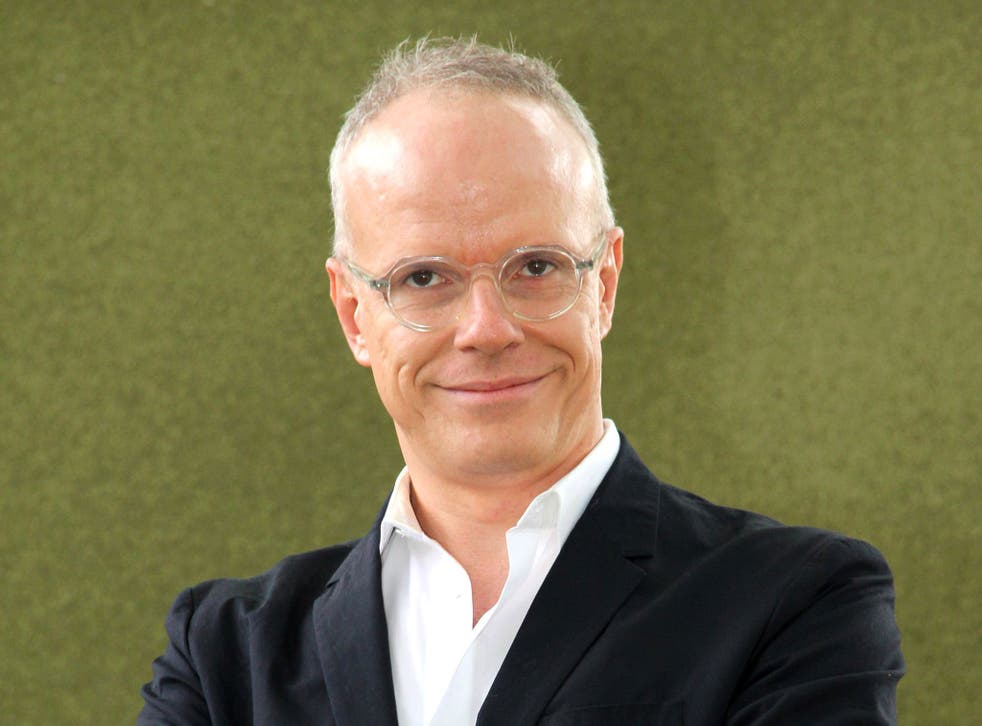 Let the Train take the strain I spent many years travelling 50 weeks of the year for work. My mode of transport was the night train, which is a very European thing to do, the mainland of Europe being so well connected by rail. You arrive at the next city refreshed, so travel doesn't have to be an awful thing; it can be wonderful.
Museums were my education I was born and raised in Switzerland, where there are so many good ones. I remember going to a monastery library when I was very young, and being surrounded by ancient books. I fell in love.
Feed your obsessions I still remember my first Giacometti exhibition, and going back to the museum every day, whenever I could, to look again and again at these long, thin stick figures, so beautiful, so graceful. That, I think, was the moment I became really obsessed by art.
I have never been a frustrated artist My job is art curator, not artist. All I have ever wanted to do is immerse myself in art, to enjoy it, to learn about it, to write about it, to talk to others about it. I want to be useful in the world of art, to curate exhibitions, to be fascinated and help fascinate others. For me, this is enough.
Art is for the masses Twenty years ago, there was much less availability of art within society. But now, in the age of the internet, we can see everything we want from home. You would have thought that fewer people would attend exhibitions as a result, but the opposite is true. The internet hasn't killed art; it's increased the interest in it.
Buy a book a day I read whenever possible, and I buy books all the time, sometimes online, but mostly from bookshops. I love literature. If you want to understand art, it's important to understand what is also happening in literature, in music, in science, in architecture.
Never lie in I used to catnap for 15 minutes every three hours. Now I sleep five hours a night, midnight to 5am. I don't like to sleep more because of time constraints. Sleeping is good, but there is so much else to do.
I am obsessed with ritual The Russian film director Andrei Tarkovsky lamented that it is disappearing from society, but I go jogging in the park every morning, not just because I like to jog and keep fit, but because I like the ritual of it.
Make time for friends Everyone is so busy every day; no one has any time to meet their friends any more. The solution is simple: meet earlier. A few years ago, I started the Brutally Early Club, through which I met with my friends at half past six in the morning. The city is very magical at half past six in the morning.
The city is even more magical at 3am I have recently started another club, the OM3AM [Oh My (God) It's Three O'Clock in the Morning] Club; we meet even earlier, in the middle of the night, at some interesting locations: all-night cafés, hotels. It's a very inspiring and creative experience.
Never do nothing I like to relax, yes, but relaxation for me is activity. I want to learn, to extend my knowledge, to do things, to make connections. Why do nothing when you can do something interesting?
Obrist, 46, is co-director at London's Serpentine Gallery. Born in Weinfelden in north-west Switzerland, he lives in London. His new book, 'Lives of the Artists, Lives of the Architects', is published by Allen Lane, priced £22
Register for free to continue reading
Registration is a free and easy way to support our truly independent journalism
By registering, you will also enjoy limited access to Premium articles, exclusive newsletters, commenting, and virtual events with our leading journalists
Already have an account? sign in
Register for free to continue reading
Registration is a free and easy way to support our truly independent journalism
By registering, you will also enjoy limited access to Premium articles, exclusive newsletters, commenting, and virtual events with our leading journalists
Already have an account? sign in
Join our new commenting forum
Join thought-provoking conversations, follow other Independent readers and see their replies