How We Met: Eirene Houston & Carlos Acosta
'We started dancing together and everyone formed a circle around us, like in the movies'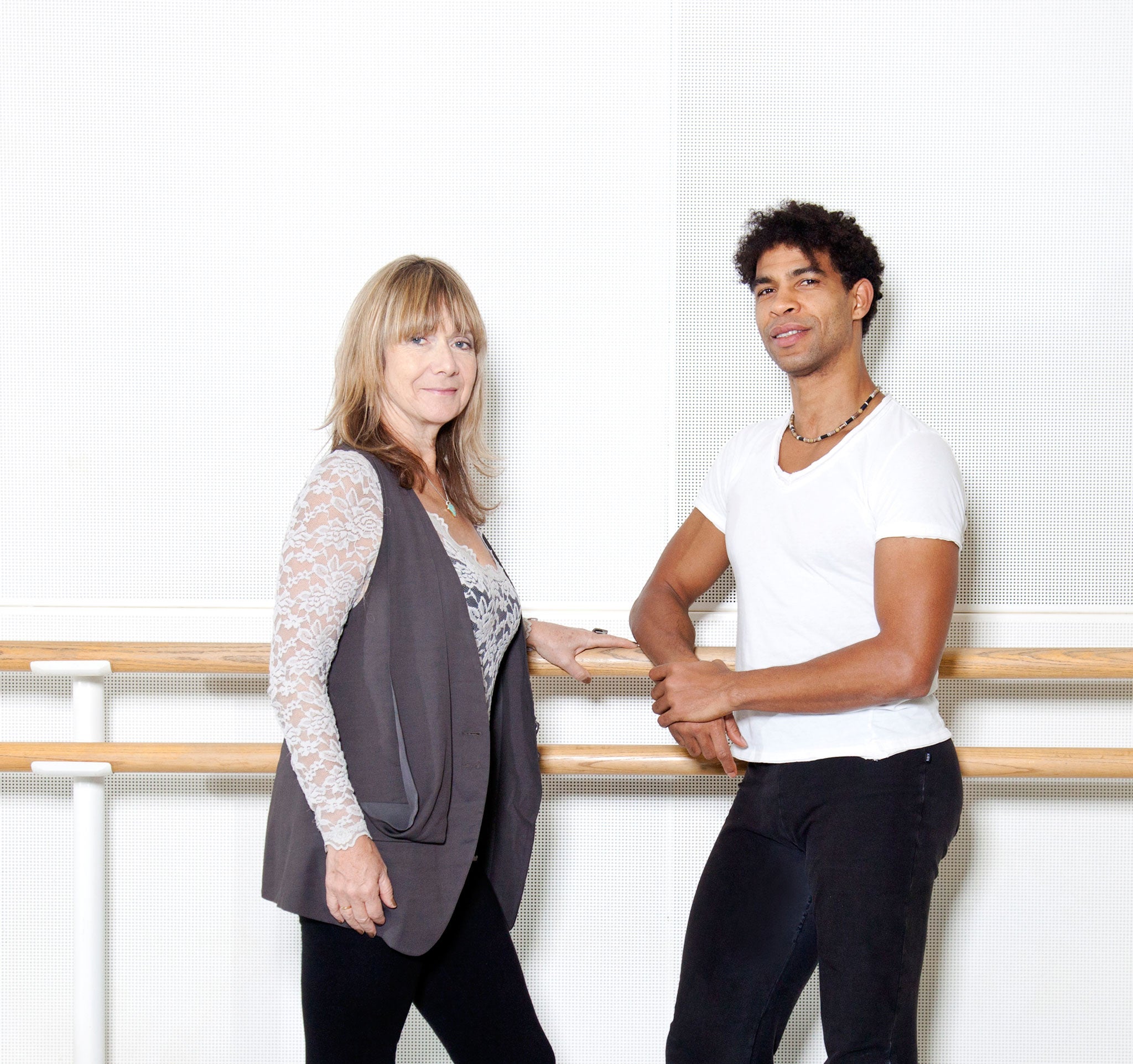 Eirene Houston
The Glasgow-born scriptwriter and documentary-maker worked on TV shows including 'This Life' and 'EastEnders' before embarking on her first feature-film, 'Day of the Flowers'. She has visited Cuba 23 times and teaches at the International Film and TV School in Havana. She lives in Glasgow
I first went to Cuba in 1997, inspired by Che Guevara. I arrived in the middle of carnival and can still remember the smell of Havana flooding my senses. I fell in love with the culture and I've been back many times since. Back in London, where I was living at the time, I knew a guy who'd opened this club called Little Havana. Every Tuesday there was a salsa night called Cubanito and many Cubans living in London went there.
I'd go every week with a friend. One day the club owner was asked to look after a new dancer who'd just joined the Royal Ballet, and we were introduced. He was not hugely tall and I remember thinking, "Wow, a black ballet dancer," as that just doesn't happen.
He had that wonderful Cuban warmth, incredible charisma and none of that uppity nature [of some ballet dancers]. Lots of girls wanted to dance with him. I'd taught myself to dance while out in Cuba, so we did the salsa together quite a few times.
I went to see him with a friend in his first roles at the Royal Ballet in 1999. I watched open-mouthed at this assured, deeply giving performance; I felt proud at how he was able to represent Cuba in this way.
I moved back to Glasgow not long after, but I was always looking out for Cuban culture. When the Royal Court [Theatre] was doing a series of readings of Cuban plays in 2004, I came down to see it. I remember spotting Carlos sitting outside: he was doing a reading of one of the plays and it was at that moment I realised he was interested in using his voice for a performance, so when I was coming up with [the script for] Day of the Flowers, Carlos was always in my head [for the lead role].
I was over the moon when the producer told me he was meeting Carlos's agent about the role. And once filming started in Cuba, there was no way I wasn't going to be there. I remember walking in Lenin Park in Havana, one of the film locations, and seeing Carlos walking towards me. He said, "Hi Eirene, what are you doing here?" And I said, "Well, actually, I wrote it." He didn't realise it was me who was behind it all!
There was a fabulous party after the Edinburgh premiere. We all went to a club and Carlos and I started dancing together. Everyone formed into a circle around us, like in the movies, and I had a wonderful evening; it's one of my most precious moments.
We chat a lot about the changes coming to Cuba. Some people are worried about how people will adapt – but we both agree that the Cuban people are strong.
Carlos Acosta
After studying ballet at the Cuban National Ballet School and touring with companies around the world, Acosta joined the Royal Ballet, where he is now principal guest artist. He lives in London with his wife and daughter
I first joined the Royal Ballet in 1998, and as I'd just arrived in London, I got involved in the Cuban scene there. Every night I'd go to a different place and dance; I was far from home and the music brought me back to my culture and background.
A band called Cubanito played in this club called Little Havana on Tuesday nights, which was where I met Eirene. She'd come with her friends every week and we'd often bump into one another. She had proper Cuban salsa soul, she was a great dancer. We are quite different people, though. She was more extroverted than me. But she was very optimistic and always in a light mood, which I really liked.
I spent so much time travelling, though, that I left the scene behind, and I didn't see Eirene again until several years later, at a festival of Cuban culture at the Royal Court Theatre. I read a Cuban play called Havana, as I'd always wanted to expand to different areas of performance. And I bumped into her as she was there as part of international playwright week.
When a producer approached me several years later and told me about this new script based on my life as a dancer, I didn't make the connection with Eirene. It's not the first time I've been approached about a Cuba-based movie "starring Carlos Acosta", but I read the script and realised it was a proper acting part with characterisation. I'm not interested in playing me, though, so I made some suggestions to change a few things. I said, "OK, this is now a proper acting job."
I went to Cuba to film it, but it still didn't click that this was Eirene's project until I saw her in Lenin Park. We had a scene there, and there she was. Then I realised, wow, of course it would be her; I've known this person for 14 years, we used to dance together!
It felt great to see the finished movie. It's a sweet comedy – and when we went to show it at the Miami International Film Festival, that for me was the best moment. There are many small Cuban humorous nuances – a lot of bilingual humour – and the Miami crowd [the city has a substantial Cuban community] were laughing and really got carried away by it.
I met up recently with Eirene to talk about a documentary she's doing next, over in Cuba. She's taught in her own drama school over there, too. She's a great ambassador for the country; it's almost like we should give her a passport or something.
'Day of the Flowers' (12A) is out on Friday (dayoftheflowers.com). Acosta's first novel, 'Pig's Foot', is out now (£12.99, Bloomsbury). He is performing in 'Romeo and Juliet' at the Royal Opera House, London WC2 (roh.org.uk), on 7 December
Join our commenting forum
Join thought-provoking conversations, follow other Independent readers and see their replies