The Independent's journalism is supported by our readers. When you purchase through links on our site, we may earn commission.
How We Met: Henry Holland & Alexa Chung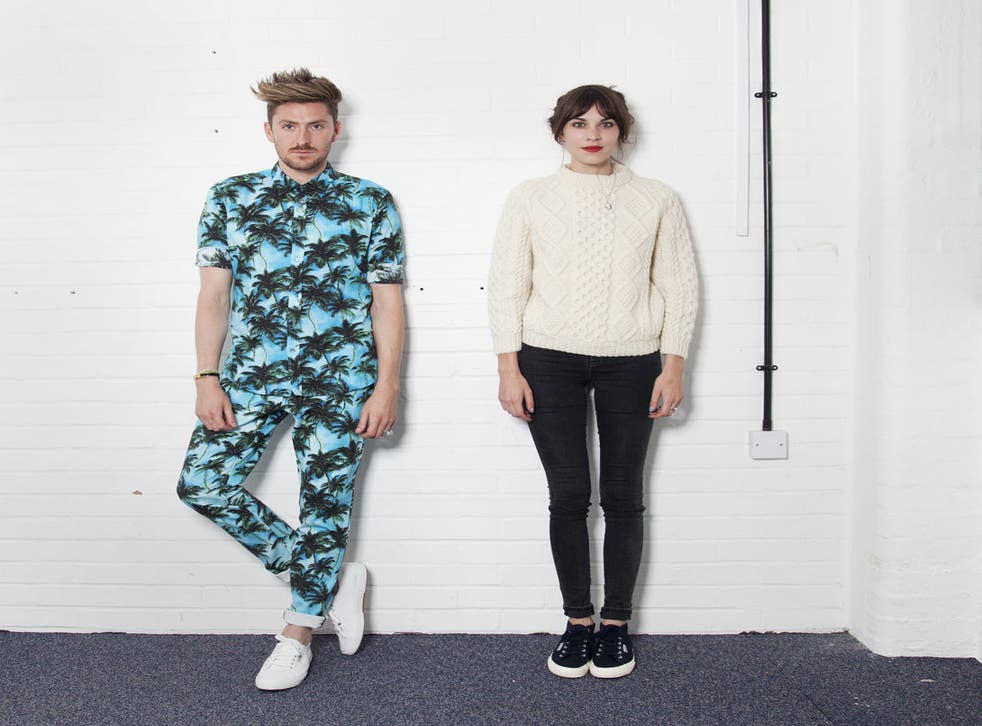 Alexa Chung, 28
A British TV presenter and model, Chung is best known for presenting Channel 4's weekend youth strand T4 and shows such as 'Frock Me' and 'Vanity Lair'. She is also a contributing editor to British 'Vogue'. She lives in New York.
Henry was working for Smash Hits as a fashion editor in 2004 when I first met him, as I was assisting my photographer boyfriend for an Atomic Kitten shoot. Henry had this amazing energy about him and such infectious laughter.
At the same time I was also doing some modelling, which was where I met Aggy [Holland's close friend Agyness Deyn]. When I realised she was also friends with Henry we all started to hang out. We were in similar places: early on in our careers, before it went a bit mad for us, and we formed a bit of a brat pack: Grimmy [Radio 1 DJ Nick Grimshaw], Aggy, me and Henry, coming together at parties for the free drinks, one of us always DJing.
At one point, around 2006, I was going to move in with him. I'd just split up from my boyfriend and he offered me a room in his flat in Primrose Hill. I left the day I moved in, though, as I had so many clothes with me that there was no way they'd all fit unless I was going to sleep on them.
It was around that time that he started designing T-shirts. He'd given one to the Olsen twins and he wanted to start a business; now look at him! Initially the Henry Holland brand was based around those T-shirts. They did well as they epitomised British street style at the time, revisiting slogans, and they had a cheekiness that other brands don't. He's since done some cool knitwear and he was there with polka dots before anyone else – I love his polka-dot denims.
We've had a lot of fun partying together. I remember his first big show at London Fashion Week, a few years ago. There was a brilliant after-party, with Grimmy DJing, and we all joined hands and did this conga line – until we all fell, arse over tit, in front of the paparazzi. That wasn't so cool, particularly as Aggy didn't have any knickers on at the time.
I've been in New York a few years now, though when I'm back we all still hang out as a big group. Our circumstances have changed, but I don't think any of us have – though maybe now Henry can afford a bigger spare room.
Henry Holland, 29
After graduating from the London College of Printing, Holland flung himself into the limelight in 2006 with his 'Fashion Groupies' T-shirts featuring slogans such as 'UHU Gareth Pugh', 'Get Your Freak on Giles Deacon' and 'I'll Show You Who's Boss Kate Moss'. He now designs ranges from dresses to eyewear. He lives in London.
I met Alexa when I was working at Smash Hits. An old boyfriend of hers shot a lot of the musicians for our covers and as she was interested in photography, she often came along, too. She had a wonderful dry sense of humour and, of course, she was gorgeous; I loved her feline eyes.
We had the same group of friends, such as Grimmy and Pixie [Geldof], and we started hanging out away from the party circuit. We had several memorable karaoke nights out. She's very good at singing Kings of Leon's Sex on Fire. She's very theatrical, rocking out big time. Me and Pixie will sing Bryan Adams songs: Alexa has much cooler taste than me, as I like cheesy stuff, such as Girls Aloud, and she likes more indie stuff.
My first TV project [the Channel 4 fashion show ] Frock Me, in 2008, was co-presented by Alexa. I was scared – really nervous, actually – but she made it relaxing fun for me. With TV, you have to feel at ease and feel yourself and she helped me to do that and we had a laugh.
I'm an over-sharer, as I'm desperate for people to like me, so I tell them all sorts of personal information. Alexa, though, is more held back and reserved. She's also head-strong and knows what she wants, though it has taken her time to know how to act in a professional situation.
Alexa's a modern-day style icon: it's why she's had a Mulberry bag named after her, and now everyone hangs off her every outfit because of this individuality she has. There's a tomboy feel to her, as she's always wearing something with a boyish edge.
I remember we had a fancy-dress party once and Alexa went as a sexy Wonder Woman. She caught loads of flak from the press the next day, who were saying she had gone out looking like a tramp and I was like, "Err, hello, it's fancy dress!"
For a party for [fashion store] Browns that Alexa was hosting, I did a men's T-shirt that had an illustration of her, half-naked, with pumpkins over her boobs. It wasn't for sale – it was just for the goody bag – though I'm sure if I did a proper "Alexa Henry Holland T-shirt" it would fly off the shelves.
The House of Holland per Superga range of shoes is available now (superga.co.uk, houseofholland.co.uk). Alexa Chung is creative director and face of Superga's spring/summer 2012 campaign
Join our new commenting forum
Join thought-provoking conversations, follow other Independent readers and see their replies