Maggie Gyllenhaal: The actress on switching accents, Middle East politics and going blonde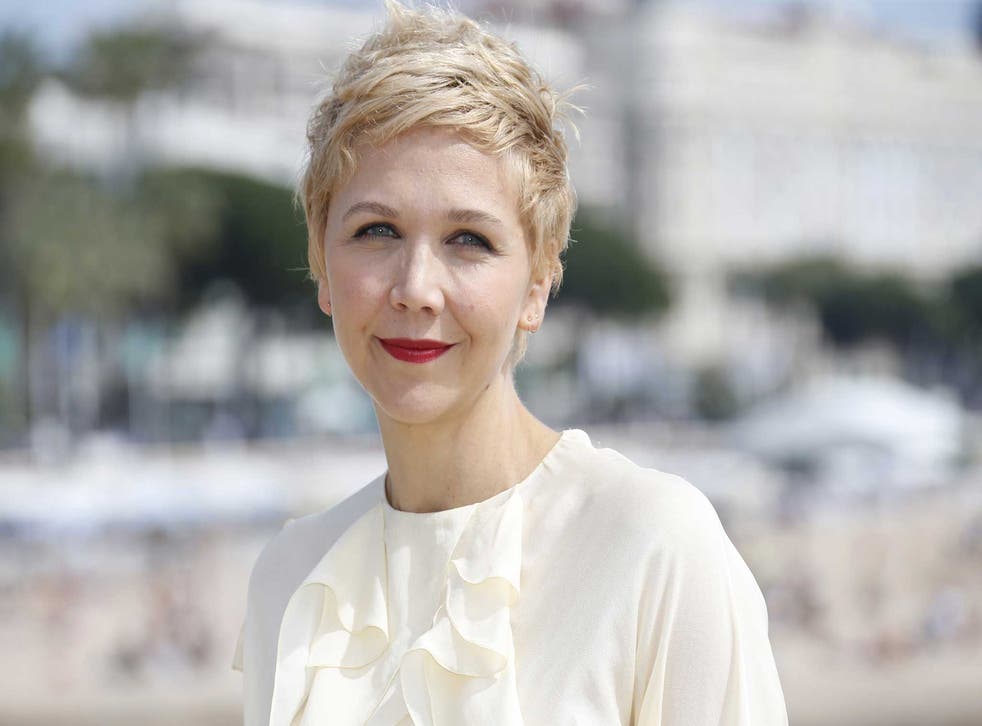 There are never many excellent projects Every year there are a few and you just hope you can be lucky enough to be involved in them. I feel like I've had maybe two or three projects in my life that have been extraordinary. And then other times you're just trying to find a way through something that's slightly less than extraordinary… But that's OK. That's how we all live!
I love London – I really feel like I know this city I know where to go grocery shopping, I know where the playgrounds are, I have friends here. And I really like doing an English accent. I just talk all day long in the accent so I don't have to have this embarrassing moment – more than once – of switching. It's almost like having an alter ego, or like becoming fluent in another language.
I find it difficult to stay politically informed with two little kids, and working I started running, and listening to this [radio] news station, so I'd at least get the headlines and hear half an interview. And that was enough to get me angry about the things I thought were wrong in the world, and excited about where things were right. But I've kinda fallen off of running, so I'm having a hard time.
If I am informed and can stay informed, I have an inclination to fight against what is wrong If you're part of a community, it's your responsibility to look at what's happening in that community and say something if you think something is unjust, and to support it if it's really right.
Having children has changed my outlook on life in every way I can't even remember how I looked at things before I had my kids – it's completely shifted everything. It's really hard having children.
I dyed my hair blonde because I wanted to feel better about myself [Gyllenhaal has since gone back to being a brunette] I do like it blonde, but it doesn't make you happy. The truth is: it was a long hard winter and I thought, maybe this will change my life. But it never does. I should know that by now, I'm 36 years old.
I find it hard to say no And when you have children a huge part of your life is having to sacrifice all sorts of things. I do find it hard – but it's part of the job description of being a mother.
On either side of the Israel-Palestine issue there are people with a vice grip on their point of view – and I don't think that's serving anybody And if our show [The Honourable Woman, a new BBC drama about the conflict] for 10 seconds allows that grip to loosen on either side – if something in the hearts of people opens for 10 seconds – I'll feel like something was accomplished. I don't think that's the only point of art, but it can be a very effective purpose in making movies, and all kinds of art: that it can change your mind by affecting your heart.
To say 'we are a part of this war' is radical in the United States Yet it seems so obvious, and it's absolutely true… The Honourable Woman is a thriller because, of course, the US and UK are involved, so MI6 and the CIA are involved, and there are murders and kidnappings.
Maggie Gyllenhaal, 36, is an actress living in New York with her husband, actor Peter Saarsgaard, and their two children. She has starred in blockbusters such as 'The Dark Knight' (2008) as well as independent films including 'Secretary' (2002) and this year's 'Frank'. 'The Honourable Woman' begins on BBC2 in early July
Join our new commenting forum
Join thought-provoking conversations, follow other Independent readers and see their replies