Michael Kiwanuka: Britain's Otis Redding is ready for the big time
Voted the BBC's Sound of 2012, his breakthrough came with supporting Adele on tour. But the release of his first album is the real litmus test
Kunal Dutta
Sunday 11 March 2012 01:00 Comments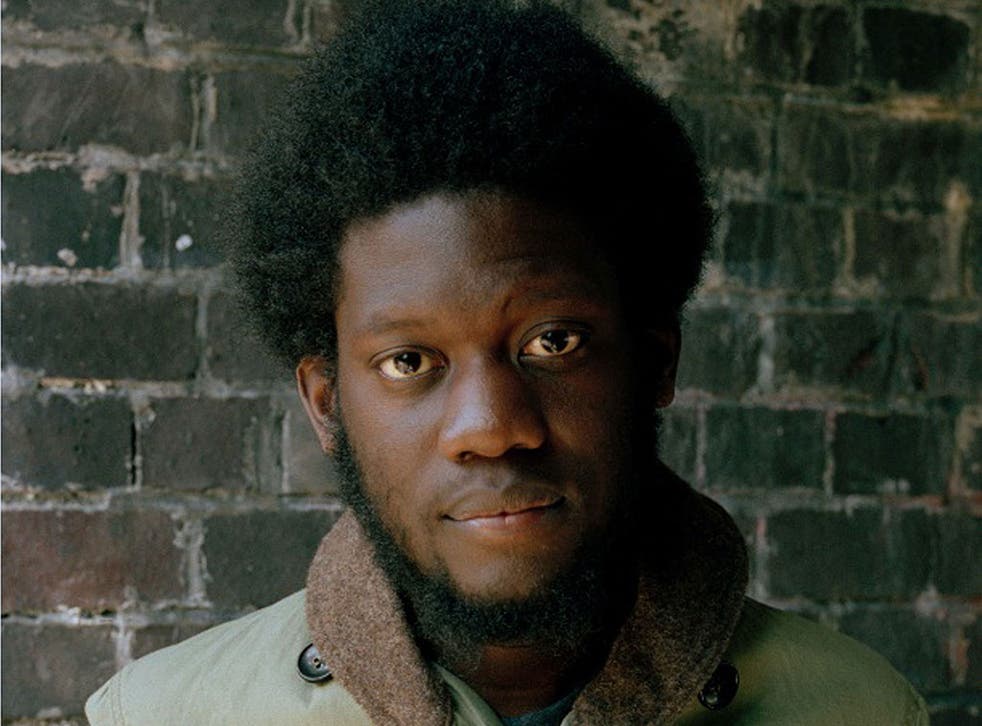 Michael Kiwanuka's debut album is still 24 hours away, but already there is talk that he is Britain's answer to Otis Redding. The BBC has named him as its Sound of 2012. He has toured with Adele and just lost out to Emeli Sande for the Critics' Choice at this year's Brit Awards.
But from tomorrow, for the first time, the public will be able to judge for themselves. The release of Home Again is a litmus test for the 24-year-old who has become the darling of the music industry on the back of just a few live performances and a handful of EPs.
The transition from part-time pub performer to award winner came largely thanks to Adele, who heard his demo tape and invited him on tour. It was a belated union for two musicians who, at one time, were leading parallel lives in separate corners of north London. While Adele grew up in Tottenham imitating the Spice Girls and dressing up as Gabrielle, Kiwanuka was in Muswell Hill, grooving to Jamiroquai and also listening to his father's old Miles Davis and Bob Dylan LPs.
Now, depending on how things go, it may not be long before Kiwanuka has to find his own support band. Speaking from a hotel in Norway to The Independent on Sunday, in the middle of his European tour, he reflects on the impression Adele made on him. "Watching her go about her business proved to me that you don't have to be all over the place or be a bit of a diva to be successful. She was down to earth and straightforward."
Straddling the thin line between fame and failure, he is aware that the decisions he makes now are likely to have repercussions in the future. Not the least of these is to record under his own name. Kiwanuka is African for "God of lightning and thunder", and he agonised over whether to change it when people struggled to remember it. "I thought about it a lot. I was afraid of what type of music they would expect of me. But I couldn't think of another name to go with. I knew I wouldn't be able to pull it off if I did change it."
He is the son of Ugandan refugees (his father is an engineer, his mother a part-time secretary) who fled Idi Amin's regime in the Seventies – an era long before social media could draw attention to oppression in a matter of hours.His talent for music doesn't come from either parent, he says, and cites instead his teacher at Fortismere School in Muswell Hill, who encouraged him to play guitar and cultivate his musical tastes. He went on to study jazz at the Royal Academy of Music and popular music at Westminster University but, finding himself more interested in writing and playing than in academic study, he soon bailed out of both.
Despite being catapulted on to the stage with Adele, he insists he was unfazed. "You soon realise that, as a support act, you've got nothing to lose. No one is expecting anything except the star they've paid to see. You just walk out on stage, and far as they're concerned you're just there to kill time. So you soon relax and think, if it doesn't go well you haven't lost anything."
That, however, will all change next week. In an era dominated by X Factor-friendly artists such as Ed Sheeran, Jessie J and Olly Murs, Kiwanuka is an entirely different proposition. His music conjures a nostalgic, retro mood, his cover artwork resembling Marvin Gaye records from the Seventies, his music videos bathed in grainy sepia tones.
It would be easy to dismiss this all as a clever piece of calculated marketing were it not for a soulful maturity in his voice that belies his age. It is reminiscent of a different era; no wonder that some critics have seen parallels with the blues of Bill Withers and the modern folk whimsy of Laura Marling.
Kiwanuka has an untainted honesty, insisting that, despite the nerves, he feels "lucky" to have made it this far and to have got a "foot in the door". "I have never made music to cater to anyone other than myself," he says. "This is an album that I am proud of. If it doesn't cater to everyone's taste, it'll be a shame. But I can't worry too much. It's out of my hands now."
Register for free to continue reading
Registration is a free and easy way to support our truly independent journalism
By registering, you will also enjoy limited access to Premium articles, exclusive newsletters, commenting, and virtual events with our leading journalists
Already have an account? sign in
Join our new commenting forum
Join thought-provoking conversations, follow other Independent readers and see their replies