Nicola Adams: The Olympic boxing champion on fajitas, ice baths and being a drama queen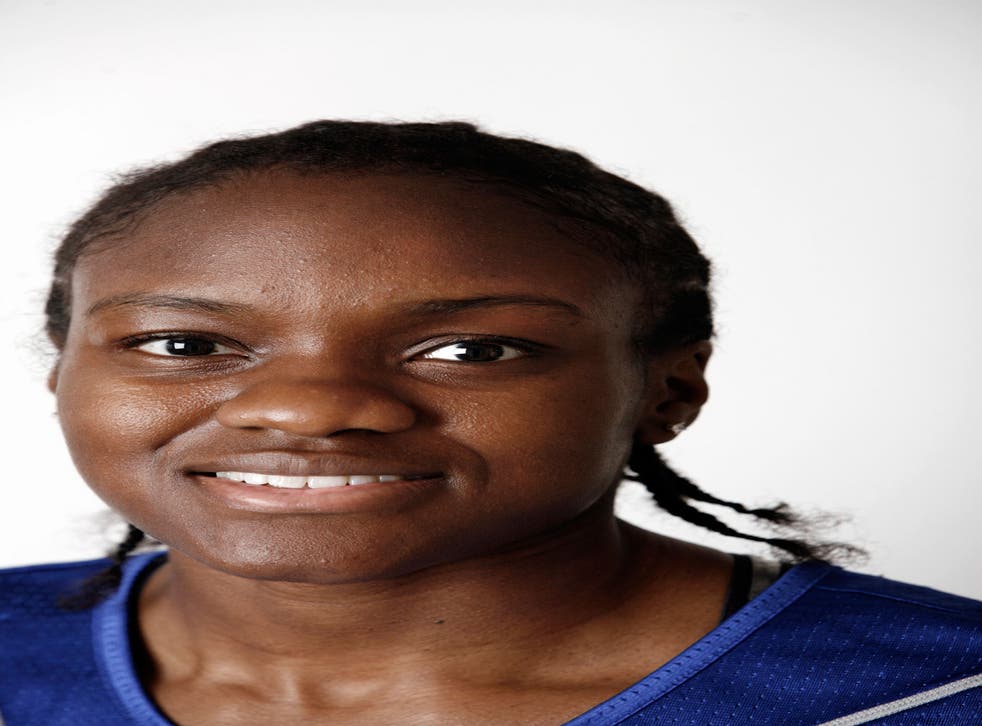 This year is going to be a big one I'll be competing in the Commonwealth Games, World Championships and European Championships; it's a full-on schedule. The goal is to get that gold at the Commonwealths in Glasgow. There's going to be some good competition, though. India's Mary Kom, who I boxed against in the Olympics, is a five-time world champion; she was tough when I last faced her and I'm sure she'll be equally tough this year. Trying to get another gold in Rio could top it all.
I'm a boxer because my mum couldn't get a babysitter When she went to her aerobics class, she'd drop me and my brother down at the gym for an after-school boxing class. I was the only girl but I didn't mind. When you're around the ages of 10 or 12, you kind of just go, well let's just all join in together.
I won my first fight at 13 I was really excited and looking forward to it. I remember at the time watching Prince Naseem and I went into the ring thinking, "I'm gonna do the Ali shuffle and switch stance and do some of the shots that Naseem does." It actually worked pretty well.
Spaghetti Bolognese and chicken fajitas were a big part of my diet leading up to the 2012 Olympics. We were sent meals every day that showed the carbs and protein we ate. The fajitas were a healthy version – they didn't have all the starches and fats in them. They tried to make the meals as nice as possible without using all the excess.
I remember tapping the GB badge after winning and feeling so proud to get the first ever gold medal for Great Britain in women's boxing. Winning the medal sunk in quite quickly, but making history took a while to sink in. I just wanted to get back into the routine of training, because I wanted to win more medals. I love the sport, I love boxing and it's what I do best.
My training regime is intense We'd do a run first thing in the morning – the longest is three miles, then interval and sprint runs if there's a competition coming up. Mid-morning, we'd do some strength and conditioning, which is weights, pull-ups, press-ups. In the afternoon we'd then have a boxing session. By the end, all you want to do is sleep. The worst part is the ice baths; I have to keep saying to myself every time I plunge into that water, "If I do this, I'm going to be one step closer to achieving my dream."
Being top of the Independent on Sunday's Pink List in 2012 was a real honour I was so happy as it seemed as though I was number one at everything that year. Topping the list by beating Jessie J and Clare Balding was very cool.
I really enjoyed being an extra [Adams appeared as herself in BBC school drama Waterloo Road last year.] You never know where things are going to take you. Acting is certainly something I might want to do more of in the future.
Sport has given me the confidence to succeed which is why I became a Hyundai ambassador for the Street League Academy. It uses football and education to give kids key life skills that will eventually help them improve their employability. Discipline is such an important aspect of sport and life. This charity provides discipline, developing skills that will stay with them for the rest of their lives. Sport showed me how to work with a team and this is a chance to give back.
Nicola Adams MBE, 31, became the first woman to win boxing gold at the Olympics, at London 2012. A Hyundai UK ambassador, she launches new Street League charity Academy in Liverpool, funded by a donation by Hyundai. For more information: streetleague.co.uk
Join our new commenting forum
Join thought-provoking conversations, follow other Independent readers and see their replies